John Farrow of UK Railtours looks back on a vintage year for excursion trains. How is 2019 shaping up?
With so much political turbulence and scaremongering hitting the headlines right now, it is heart-warming to see that people's desire to travel remains as strong as ever – not least by special train.
Here at UK Railtours, 2018 bookings were slightly up on 2017 and, most encouragingly, advance bookings for 2019 are nearly 10% higher than at the same time 12 months ago.
Everybody will have their own favourite rail tour of 2018. Many will look back fondly on long summer days exploring the West Country, West Wales or the Lake District, while others will have happy memories of our unique 'Forgotten Tracks' railtours along long-forgotten branch lines to places like Dungeness, Colnbrook, Swanbourne and Onllwyn.
And this, of course, is exactly why our tours remain in high demand – we don't just 'do one thing'. Our customers appreciate the idea of a main line steam tour one week, a classic railtour along interesting railway backwaters the next, and maybe visiting a national landmark such as a National Trust property or a preserved railway the week after.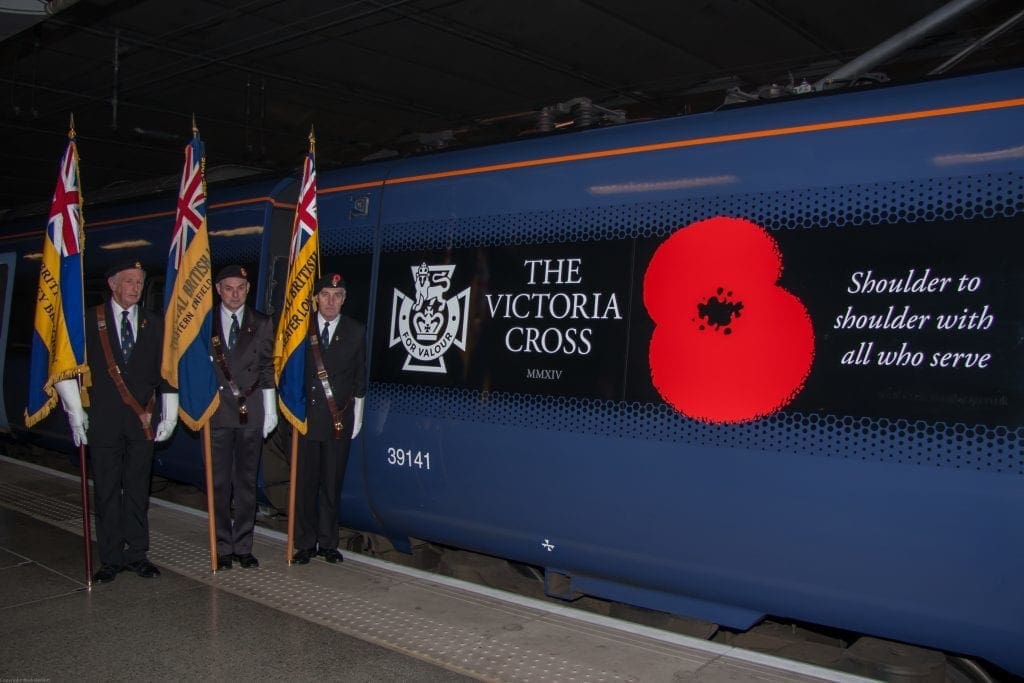 One interesting project we undertook in conjunction with Southeastern is a series of five charity tours, each representing the centenary of the first war. Every year a Class 395 'Javelin' train has carried beautifully designed commemorative decals for 12 months until its successor appeared. Suffice to say the formula really caught the imagination and it can now be revealed our five tours raised slightly more than £127,000 for the British Legion (see image above).
A very big 'thank you' to everyone who helped us raise such a magnificent sum!
Already announced for 2019 is a run over the Settle and Carlisle with 60009 Union of South Africa before her retirement. We also have a train from London to Locomotion at Shildon and the Weardale Railway, along with a visit to Holy Island and the 'hard-to-reach' Heatherslaw Light Railway.
These will be operated in conjunction with DB Cargo and Riviera Trains, but we also look forward to bringing you news of a new series of tours in conjunction with 'new entrant' train operator Locomotive Services Ltd.
Article continues below...
Advert
We produce a new printed brochure every 10 to 12 weeks but the best way of keeping in touch is to sign up to our frequent e-newsletter.
You can sign up for the postal and/or the online bulletins free of charge by calling 01438 715050 Monday-Friday (09.00-17.00) or by visiting us at www.ukrailtours.com.
Article continues below...
Advert

Enjoy more of The Railway Magazine reading every month.
Click here
to subscribe.