THE Railway Magazine is Britain's senior rail title, published continuously since the reign of Queen Victoria.
During that time, it has built itself an enviable reputation for innovative and informative features, award-winning photography and hard-hitting comment. Its news pages – rarely less than 40 per issue – are packed with coverage of the entire railway scene, winning awards and earning the respect of industry professionals and enthusiasts alike.
This editorial excellence is reflected in the fact that The RM is the best-selling rail title in the whole of the UK – a position it has maintained for several years in a ferociously competitive market.
Editor Chris Milner, who began his association with The Railway Magazine, in 1982 said: "Everyone on our team is passionate about railways, regardless of shape, size or type. We have entered a new golden era for railways – passenger numbers have soared and there are more than 6,000 new vehicles on order. Our past railway history is very important too and we never forget that, so in The Railway Magazine you will be sure of reading the best of the past and all the news of new developments that will shape our rail network for years to come."
This commitment is reflected in our advertising pages too, the vast majority of our advertisers telling us they invariably receive a far greater response from The RM than from any other title.
Consultant editor Nick Pigott, who has been in railway journalism almost a quarter of a century and in the driving seat of The RM since 1994, says: "I became an enthusiast during the British Railways transition era of the early-1960s and so have an abiding passion for both steam and modern traction. I therefore try to ensure that this broad interest in motive power and the network generally is reflected in the pages of The RM."
The magazine's news sections include; Traction & Rolling Sock, Steam & Heritage, Railtours, Freight, Metro Systems, Train Operating Companies, Classic Traction, Network & Infrastructure, and World News. It really is a 'onestop shop' for every aspect of the industry. The magazine is now bigger and better too, since its purchase in October 2010 by Mortons Media Group Ltd – the UK's largest publisher of railway titles. It regularly has 124 pages and has benefits from a glossy cover and higher-quality paper.
The RM also now has a new and vastly-improved website – which supplements rather than competes with – the parent title. In its first two months alone, the number of unique visitors to the site rose by 110 per cent!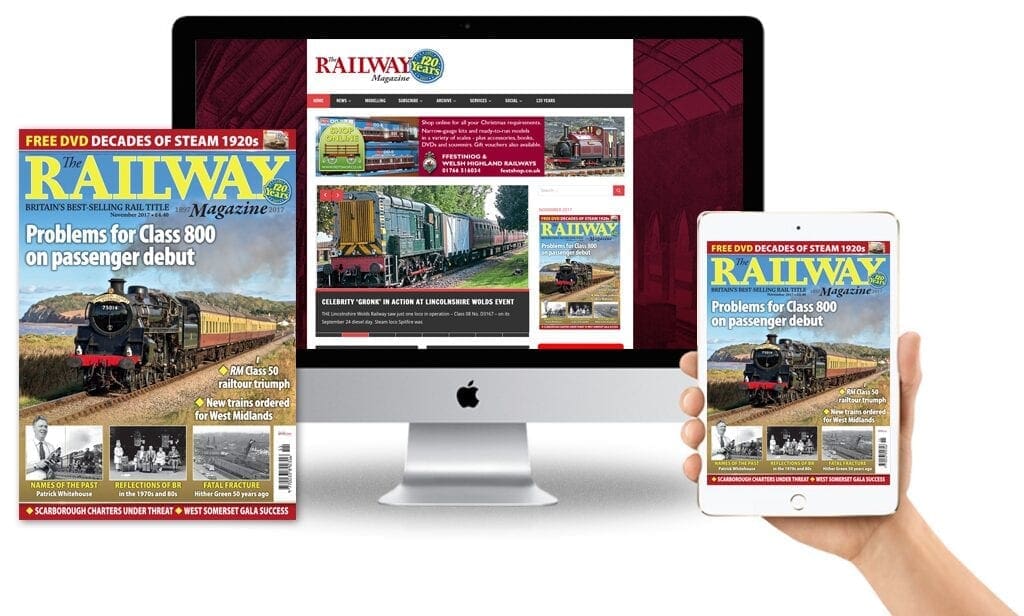 Contact
Advertising Representatives
Craig Amess | 01507 529537 | [email protected]
Fiona Leak | 01507 529573 | [email protected]
Group Advertising Manager
Sue Keily | 01507 529361 | [email protected]
Inserts
Sandra Fisher | [email protected]
Note: Telephone calls may be monitored or recorded for quality and training purposes. Please read our Trade Supplies Conditions of Acceptance www.mortons.co.uk/advertising-terms
Media Pack
Please fill in your name and email address below and you will receive a media pack shortly.
Magazine Information
Format: Glossy A4 full colour magazine
Average pagination: 116 pages
Frequency: First Wednesday of every month
Availability: Normal retail outlets, overseas distribution, subscription (Print and digital)
On-line Banner Sizes