Access to The Railway Magazine digital archive online, on your computer, tablet, and smartphone. The archive is now complete – with 120 years of back issues available, that's over 140,000 pages of your favourite rail news magazine.
The archive is available to subscribers of The Railway Magazine, and can be purchased as an add-on for just £24 per year. Existing subscribers should click the Add Archive button above, or call 01507 529529 – you will need your subscription details to hand. Follow @railwayarchive on Twitter.
Add archive access to your current magazine subscription>>
Archive access is available to purchase with new subscriptions and packages start from just £26. Follow the link below for more details, or call 01507 529529.
Become a subscriber to The Railway Magazine>>
To enter the archive you will need the email address linked to your magazine subscription, along with your subscriber ID. If you are unsure of your details, please call our customer services team on 01507 529529.
Enter The Railway Magazine digital archive>>
Example digital edition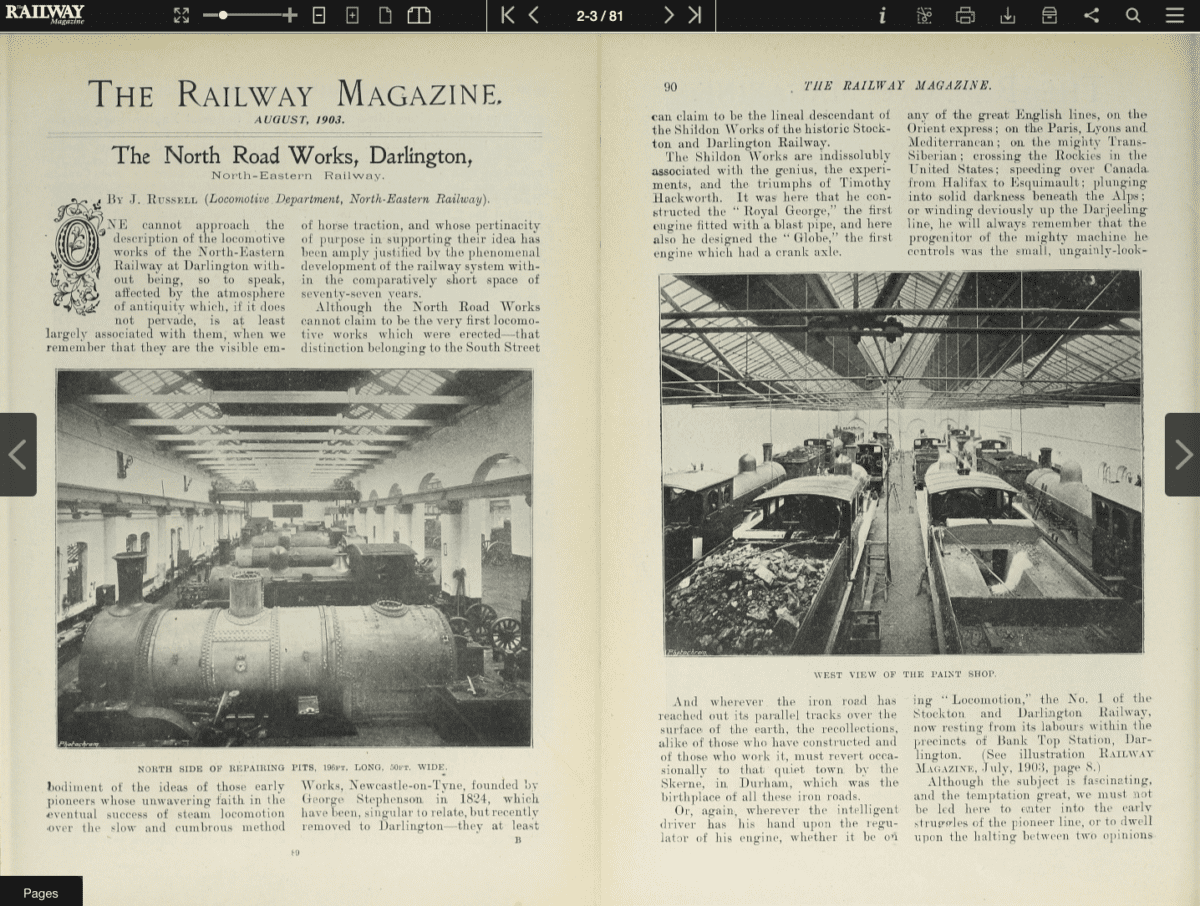 This example page is from August 1903. A free to read sample of December issues is here.
The complete Railway Magazine Archive is now on-line, from issue one in July 1897 right up to May 2018. The RM Archive is up to 12 months behind the current issue.
Total issues: 1,406 on-line / 1,410 published
Additional Bonus Material
Welcome – Getting started
The Victorian Railway Disasters Scrapbook – Part One
The Victorian Railway Disasters Scrapbook – Part Two
Trains Through the Ages – February 2014 Supplement
The 60s Railfreight Super Power – 1991 Supplement
101 Things You Didn't Know About Railways – March 2000 Supplement
West Coast – 175th Anniversary
The Encyclopaedia of Titled Trains
Beeching – 50 Years of the Axeman
Settle and Carlisle Revival
Mallard – The Magnificent Six
Isambard kingdom Brunel
The full list of available issues is on this page.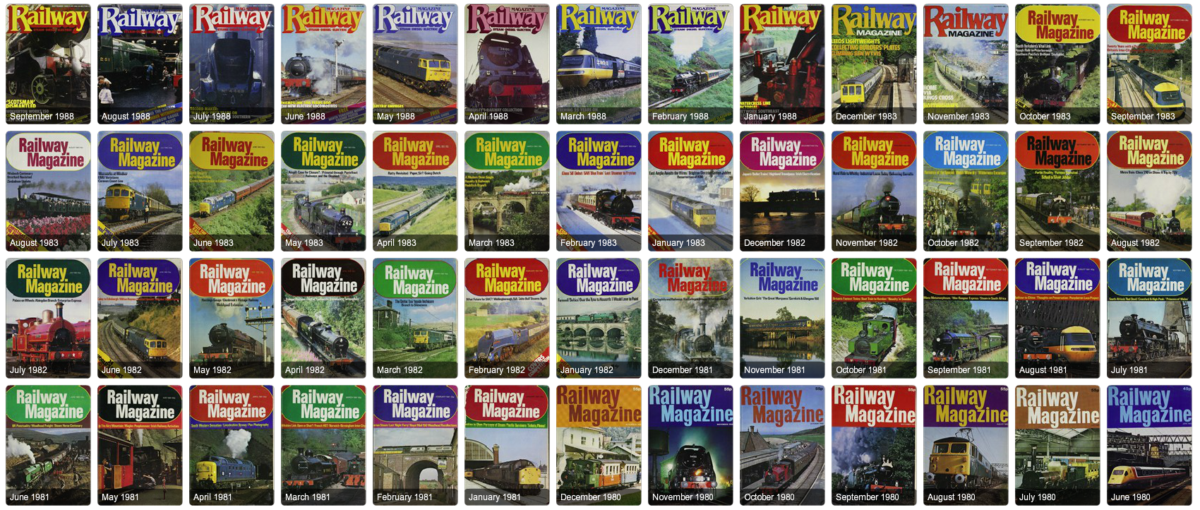 *For research purposes only, to use any content from The Railway Magazine commercially please contact Jane Skayman on 01507 529423 or [email protected] where hi-res PDF's can be supplied.
**From May/Jun 1942 to Nov/Dec 1949 (issue 539-584) The Railway Magazine was published bi-monthly.
***Christmas 2013 (issue 1353) was the 13th issue published in 2013 to bring the issue title in-line with the month of publishing i.e. February issue being on sale at the start of February (whereas previously this would have been at the start of January).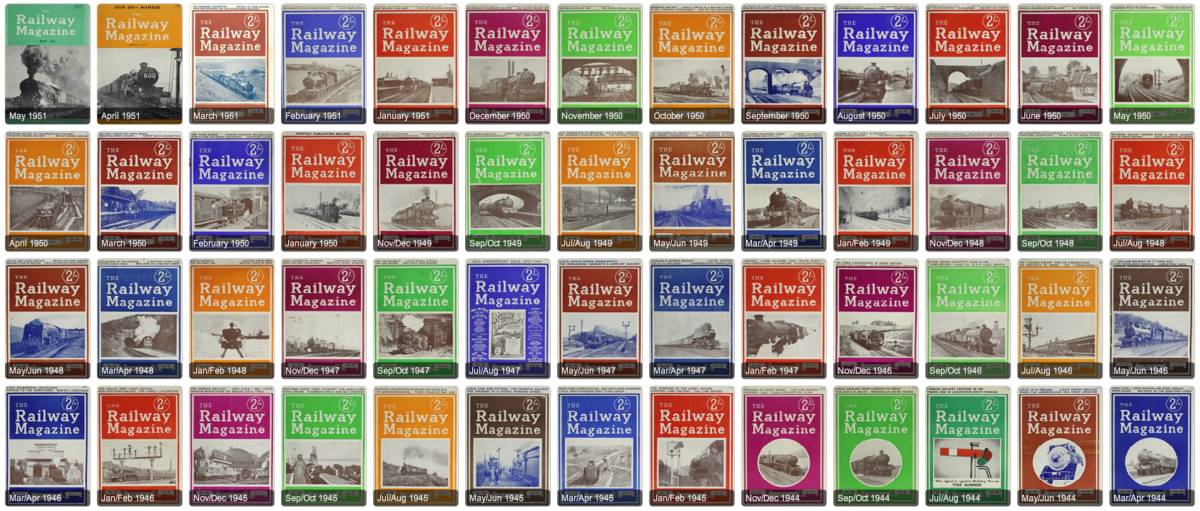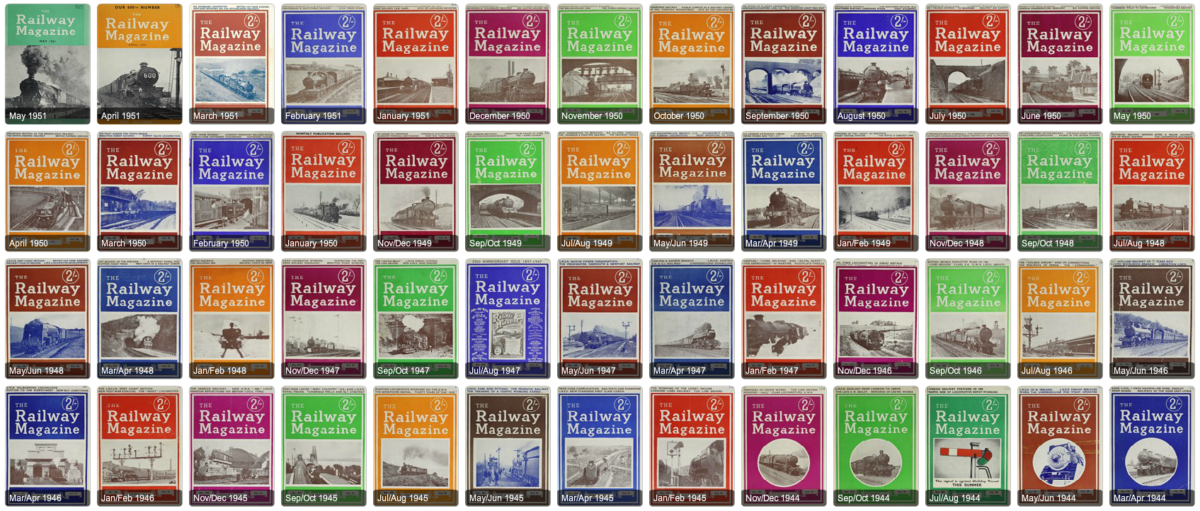 FAQ / Help
If you require any assistance in purchasing, accessing or using The Railway Magazine digital archive then please use the contact form below or contact our customer services team on 01507 529529.
What's my Customer ID?
Find you Customer ID on either the carrier sheet that comes with your magazine or your renewal letter. Your Customer ID is 6 digits long, if your ID only has 3-5 digits, please add additional zeros '0' to bring this to a total of 6 digits, e.g. 1234 should be 001234
Who can access The Railway Magazine Archive?
The Railway Magazine archive is available as an add-on to current magazine subscriptions. If you've purchased access, then you can log in with your email address and customer ID on this page.
To add archive access to an existing subscription, please click here.
To set up a new subscription, including archive access, please click here.
Contact Form