Howard Johnston meets Vic Mitchell, a preservation pioneer, and owner and co-author of hundreds of Middleton Press books. Aged 84, he is showing absolutely no signs of slowing down.
VIC Mitchell is a remarkable figure in railway publishing. Who else can claim to have made his mark with 617 publications – and the number is still rising.
After more than 35 years, there can't be many enthusiasts who haven't got at least one Middleton Press title on their shelf, and quite a few claim to have ALL 400 plus railway albums.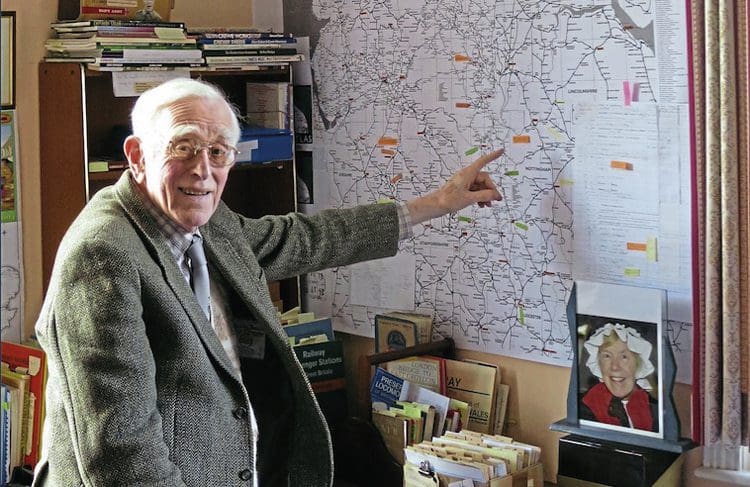 Vic sums it all up: "I'm always grateful for the appreciative letters and warm reviews about our creations. As so many like our publication style, it seems to show that I am not as eccentric as I once thought I was!"
Vic is the founder of the family owned publishing business that is run from his
long-time home in Midhurst, in West Sussex, and the series of geographical histories it is famous for is entirely down to a chance meeting with co-author Keith Smith at a small local transport event in 1980.
It has blossomed into a national institution, and the output of a new book almost every month shows no sign of slowing down.
Middleton Press has a single driving ambition. It is to complete the 'ultimate rail encyclopaedia' through a series of books that chart individual routes with pictures, captions, maps and lots of fine detail, including timetables and tickets. In recent weeks, the publication of the history of the Gainsborough to Sheffield line has put another piece of the jigsaw into place, and it's Sheffield to Manchester (the Woodhead Route) next..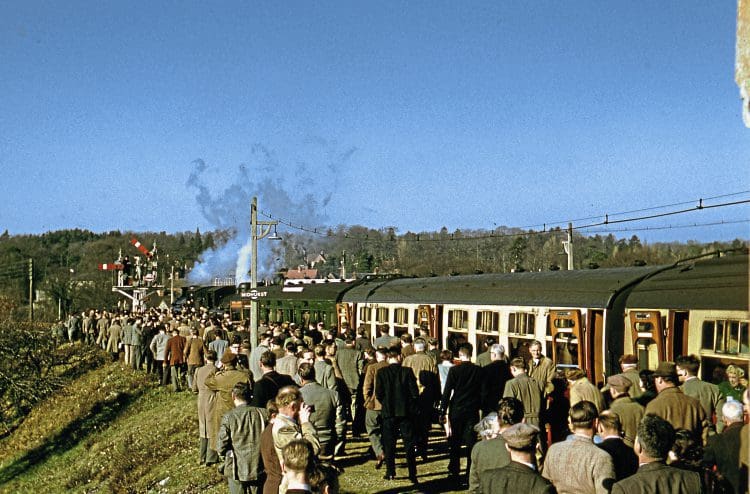 Will the goal be achieved? "I can't see why not," says Vic, who at 84 has no intention of cutting back his workload. How many more books are needed to complete the job. "I have absolutely no idea… we now have a larger team of authors and a skilled production team who are determined to complete the task, however long it takes."
BR's former Southern and Western Regions were completed many years ago. East Anglia has three books to go, and the last couple of years has seen many gaps in the East Midlands filled. The big challenge is Scotland, where there are still large areas north of Edinburgh and Glasgow to be covered.
For the sake of completeness, most of the UK's tramways and trolleybus systems have had Middleton books devoted to them – and it has taken 36 years to get this far.
It all began when Vic, a dental surgeon with a lifelong passion for transport subjects and a strong pedigree as one of the founder directors of the Ffestiniog Railway, decided to produce a book to commemorate the 25th anniversary of the closure of his local line, the LSWR's Petersfield to Pulborough line.
Read more and view more images in the June issue of The RM – on sale now!

Enjoy more of The Railway Magazine reading every month.
Click here
to subscribe.