Chris Milner concludes his interview with 100-year-old photographer Ron Buckley,
who returned from wartime military service to a railway preparing for Nationalisation.
AFTER leaving England in 1940 and serving with the Worcestershire Regiment, Ron returned home after demobilisation in 1945 after four-and-a-half years away – and to a very different railway.
The 'Big Four' had worked as one railway under the Railway Executive, and with Luftwaffe action destroying or damaging 482 locos, 13,314 carriages and 16,132 wagons, the railways were badly run down. It was the Transport Act of 1947 which aimed to bring stability and investment under the guise of British Railways leading to Nationalisation of the railways on January 1, 1948.
Rejoining his former employer – the LMS – late in 1945, Ron worked at King's Heath station dealing with goods traffic under stationmaster J J Ashwell; he had a friendship with local butchers who used to give him quite a bit of meat at a weekend. This meat, along with vegetables that were grown in a nearby allotment, were cooked on a single gas ring in the station building, and served to staff. "It was superb," Ron commented.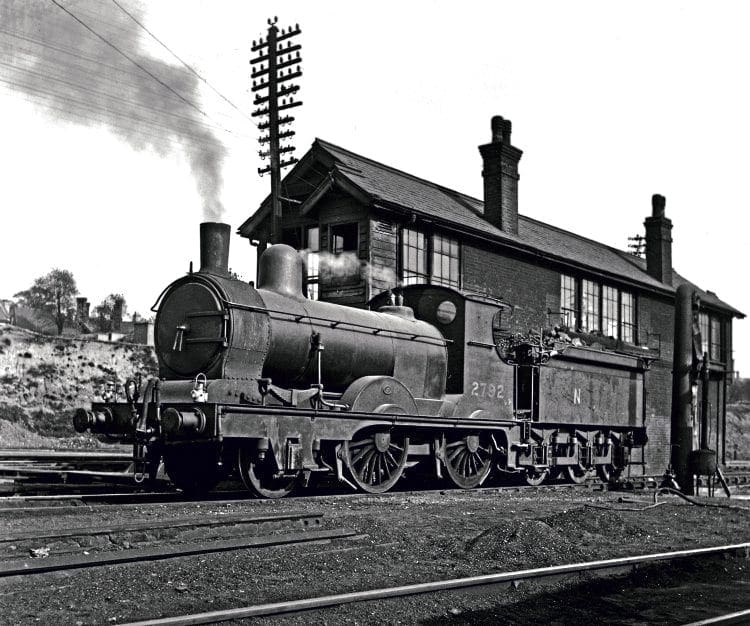 King's Heath closed to passenger traffic in 1941 as a result of the war, and although it never reopened the station continued to deal with goods traffic until the early 1960s.
Film was still difficult to obtain just after the war – even in 1946 and 1947 – so Ron's output of photographs was reduced.
After two more years in the south Birmingham suburb, Ron moved to the divisional managers' offices at Derby in 1948, where he was interviewed by former Lancashire & Yorkshire Premium apprentice and BR locomotive engineerE S Cox.
Article continues below...
Advert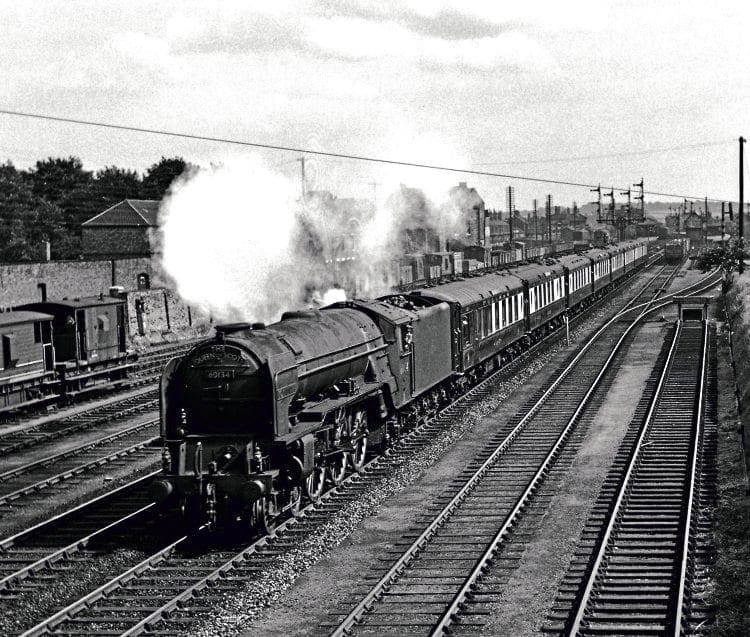 Working in close proximity to Cox, Ron was often invited by his superior, or the locomotive works manager, into the workshops where, from 1951, BR was building the 130 locos of an order for 171 Class 5 4-6-0s. During that postwar period, Derby was also building a batch of 10 Ivatt '2MT' 2-6-2Ts destined for the Southern and Western regions, the first 10 BR '4MT' 2-6-4T Nos. 80000-9/54-58, and had also completed an order in 1950 from the Northern Counties Committee for 18 'WT' 2-6-4Ts to the Irish 5ft 3in gauge.
Because of Ron's visits with senior management, he became well known to shop floor staff, often left to wander in on his own to see what was being built, taking a few photos at the same time. Ron's period at Derby was at the time when the Fell diesel, No. 10100, was being constructed, and he occasionally ventured out to see its initial workings, a picture of it being published in the April 1952 Railway Magazine.
Read more and see more images in the May issue of The RM – on sale now!
Article continues below...
Advert
Enjoy more of The Railway Magazine reading every month.
Click here
to subscribe.