By Tim Hillier-Graves
THE latest in Pen & Sword's Locomotive Portfolios series takes an in-depth look at one of the more successful experimental steam locomotives seen on British metals – the LMS 'Turbomotive'.
Unlike the other books in this series, which cover an often large or diverse family of locomotives, this volume focuses purely on No. 6202, the developments that led to its construction in the mid 1930s, and its brief life rebuilding in more conventional form as No. 46202 Princess Anne.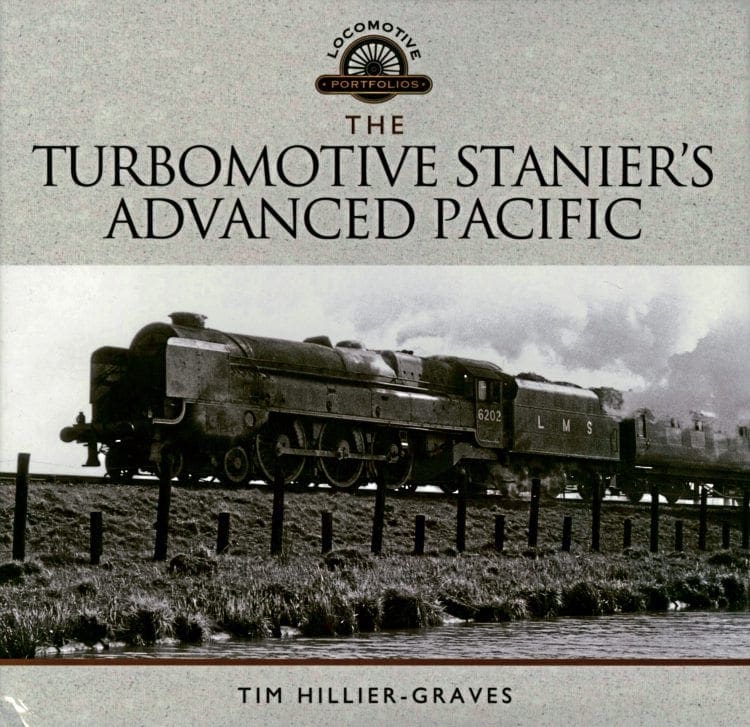 The bulk of the book is dedicated to the origins, design, construction and operation of No. 6202 between 1935 and its withdrawal for rebuilding in 1950.
A large number of photographs, some previously published and others less familiar, support the detailed text, which includes various eyewitness accounts of No. 6202 in action, reports on failures, works visits, service history and much more.
Those with an engineering mind will also appreciate the many detailed works drawings of components, such as the turbines and gearbox
A sad chapter covers the brief period in 1952 between No. 46202's release from Crewe Works after rebuilding and its destruction in the horrific collision at Harrow & Wealdstone on October 8 of that year. Unusually, the book starts at the end of the story, with chapter one dealing with the rail accident inquiry that followed the disaster.
However, the author also considers the development of steam turbines for rail traction in the first four decades of the 20th century, and their (ultimately unfulfilled) promises of greater efficiency and power over 'Stephensonian' locomotives.
Rare photographs of long-forgotten experimental machines, from Giuseppe Belluzzo's 0-4-0 pioneer of 1908 through to the unsuccessful Reid-Ramsey, Reid-Macleod and Armstrong-Whitworth prototypes, tested by the North British and Lancashire & Yorkshire Railway respectively, are included.
Also featured is the Beyer-Ljungstrom condensing turbine locomotive, tested by the LMS in 1926-28, its Swedish forerunner, and steam turbine experiments in Germany, France and the USA.
As a companion to the same author's volume in this series on the 'Princess Royals', it offers a comprehensive picture of Stanier's early Pacific designs, and an interesting insight into the thinking of steam locomotive engineers seeking greater things for steam traction in the first half of the 20th century. (BJ)
Pen & Sword, £25, ISBN 978-1-47388-574-5
Read more Reviews, Letters, News and Views in the April issue of The RM – on sale now!

Enjoy more of The Railway Magazine reading every month.
Click here
to subscribe.