A CELEBRATION of 40 years of the InterCity 125 high-speed train was marked with an open day at St Philips Marsh depot, Bristol, on May 2.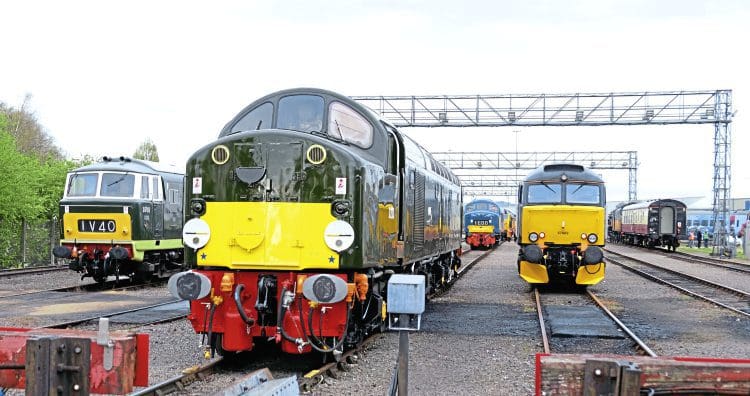 The event, which attracted more than 5,000 visitors, was organised by GWR and its depot staff.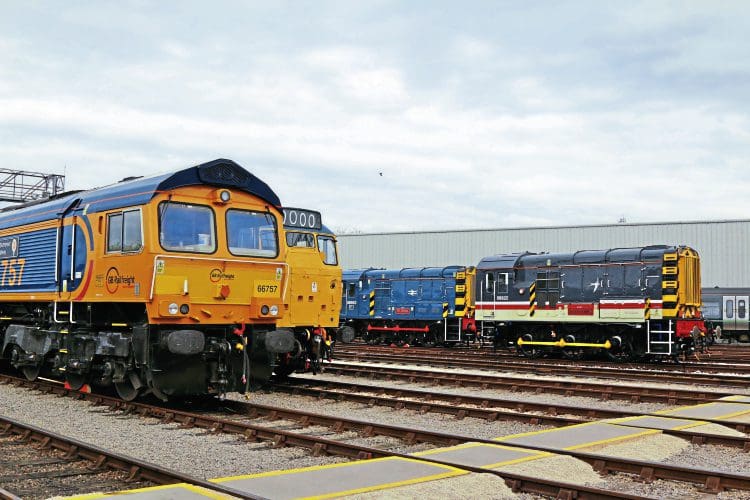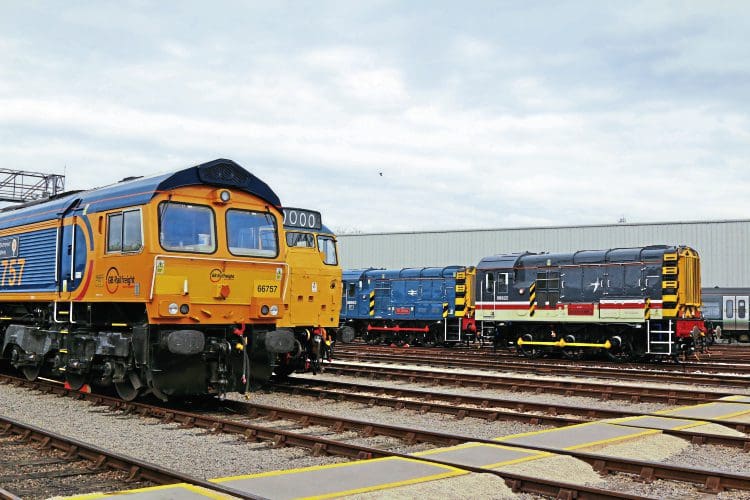 Part of the depot was used, with the other half remaining operational, although the exhibits did have to be moved before the servicing and preparation of train sets for the following day's service could begin.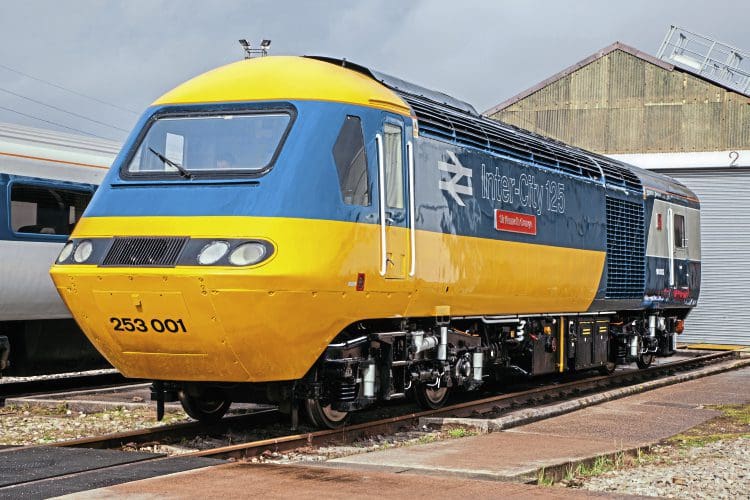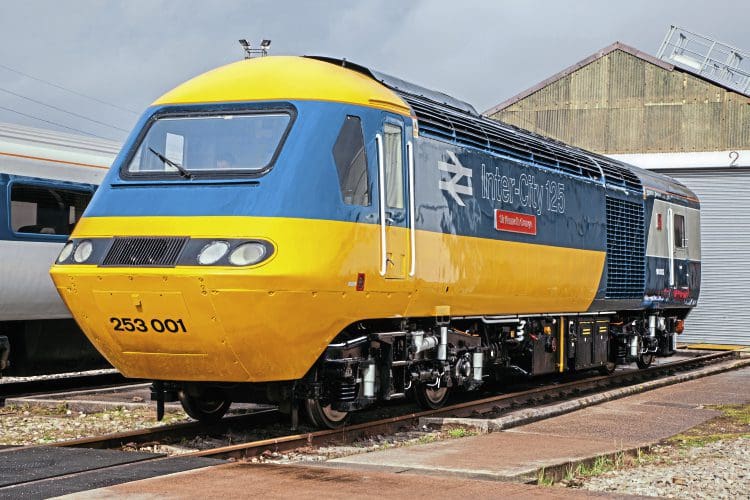 Highlight
Centrepiece was a line-up of six HST power cars in different liveries, provided by all but one of the current operators. However, the highlight of the day was the naming of power car No. 43002 after its designer Sir Kenneth Grange.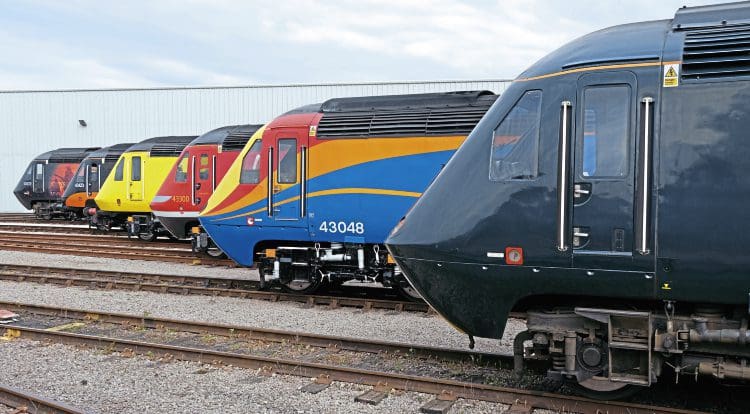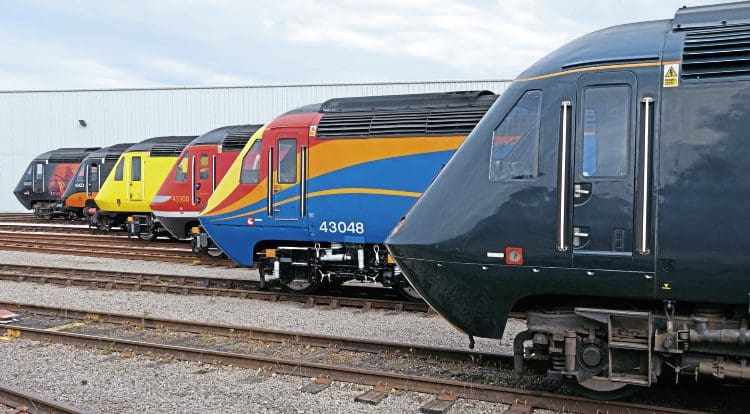 GWR staff had painted the loco in the original blue and yellow that HSTs first appeared in during the summer of 1976.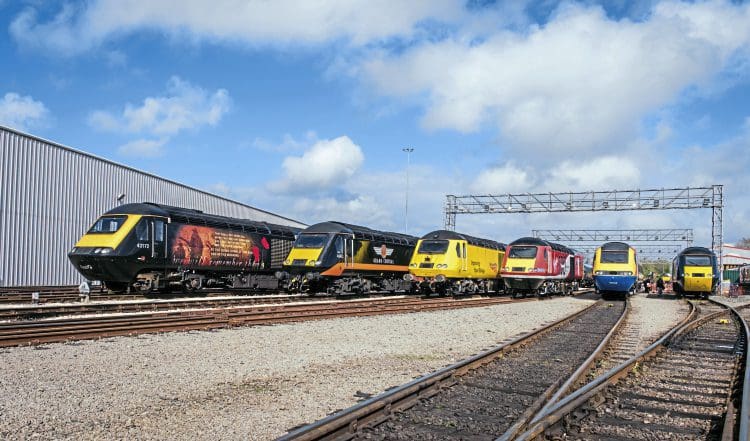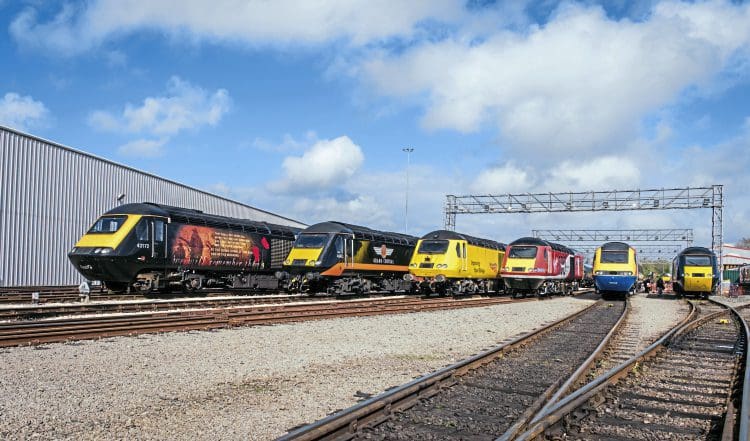 There have been calls for a full rake of carriages to get the blue and grey treatment, but GWR engineering director Andrew Mellors explained that such a move would fall foul of disability regulations due to the lack of a contrasting door colour.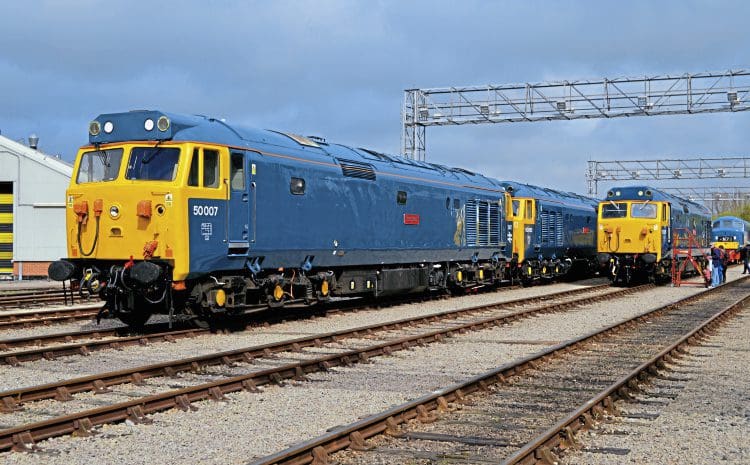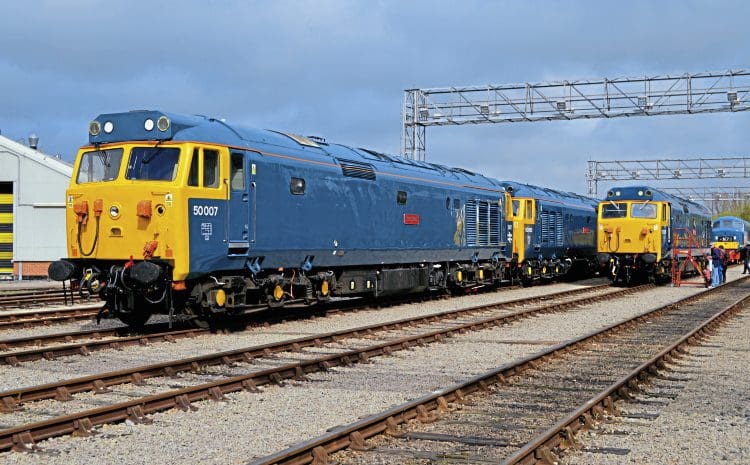 Awareness
The event was held to raise funds for the charity Springboard Opportunity Group, which is marking its 30th anniversary.
The organisation helps children from birth to five years who have additional needs and disabilities in the North Somerset area. GWR recently vinylled Class 158 No. 158798 to raise awareness of the group's aims.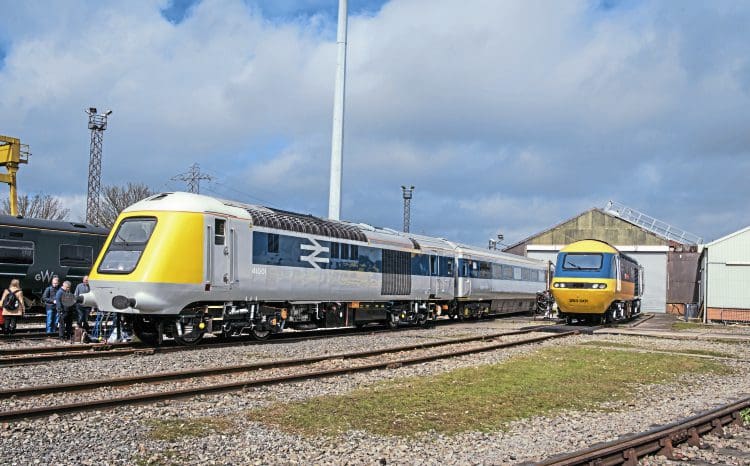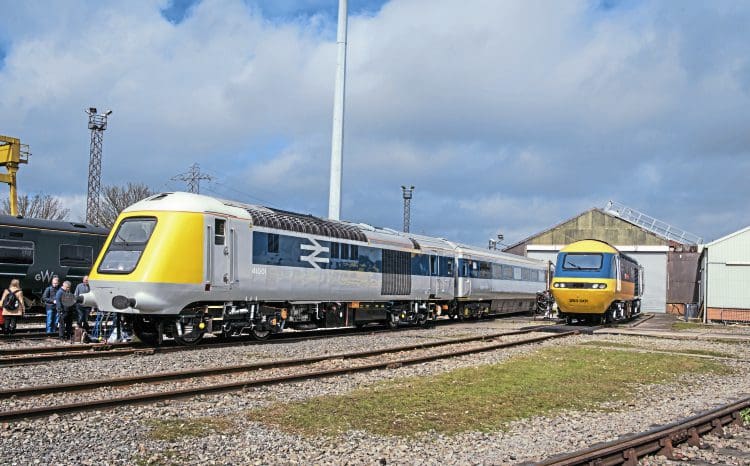 Also on display was a selection of heritage diesel locomotives, whose classes would have worked through the Bristol area in their heyday, while Classes 37, 47, 56 and 66, together with a 150 and 166 DMU in GWR green, represented the modern railway.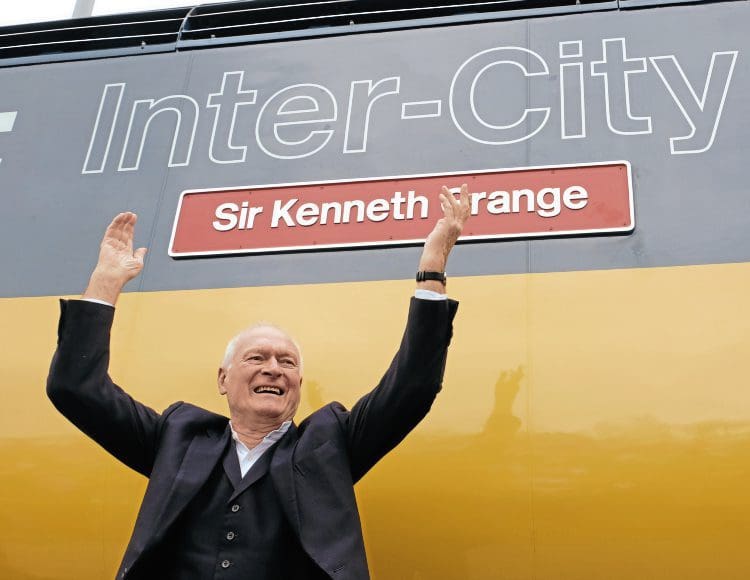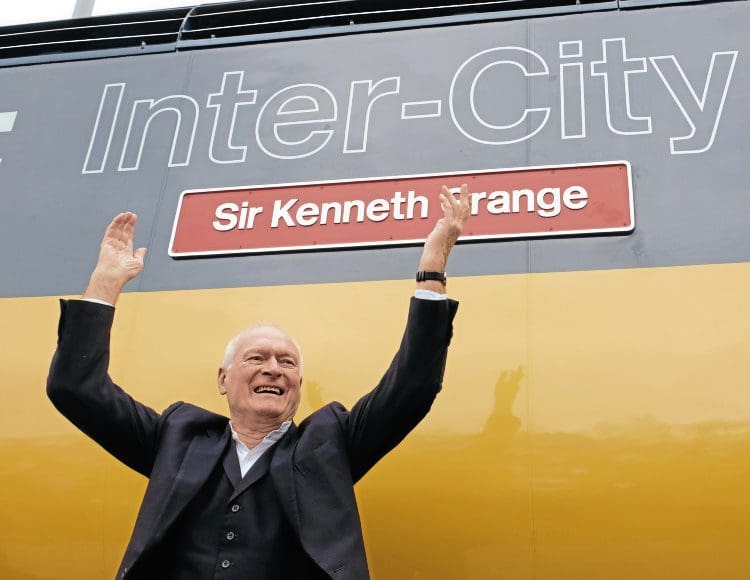 There had been plans for additional steam locos to be present, but movements were affected by gauging issues.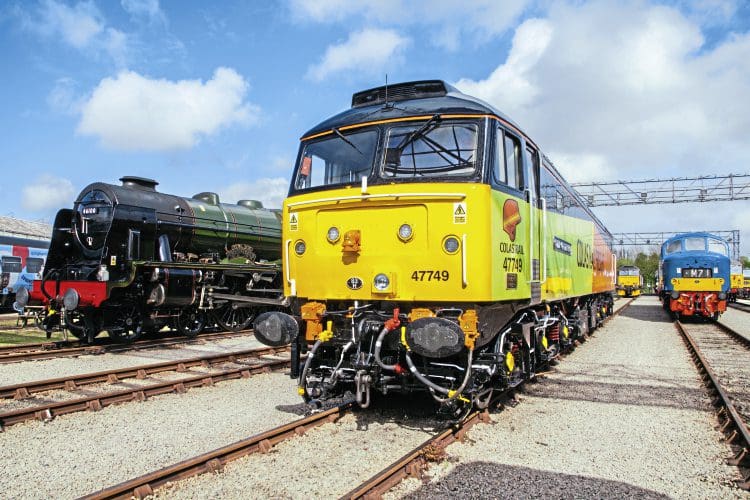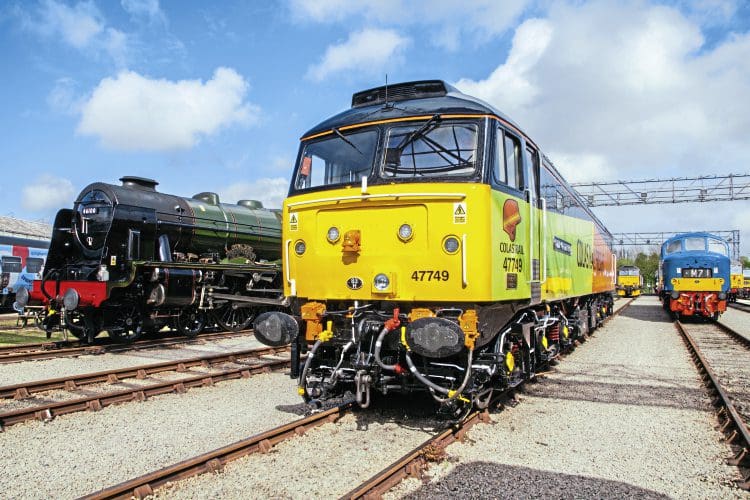 The company has indicated it expects in excess of £20,000 will have been raised for the Springboard Opportunity Group.
MAIN EXHIBITS
DMUs: 150247, 158798, 166214
Article continues below...
---
---
Diesel locos: 08663 St Silas, 08822 Dave Mills, 31162 (5580), D7017, 37884, D213 (40013), D182 (46045), 41001, 43002 Sir Kenneth Grange, 43013, 43048 T.C.B. Miller MBE, 43172 Harry Patch – last survivor of the trenches, 43187, 43300 Craigentiney, 43423 Valenta 1972-2010, 47749 City of Truro, 50007 Hercules, 50035 Ark Royal, 50050 Fearless, 56098 Lost Boys 68-88, 57603 Tintagel Castle, 66757 West Somerset Railway.
Steam: 46100 Royal Scot
The Railway Magazine Archive
Access to The Railway Magazine digital archive online, on your computer, tablet, and smartphone. The archive is now complete – with 120 years of back issues available, that's 140,000 pages of your favourite rail news magazine.
The archive is available to subscribers of The Railway Magazine, and can be purchased as an add-on for just £24 per year. Existing subscribers should click the Add Archive button above, or call 01507 529529 – you will need your subscription details to hand. Follow @railwayarchive on Twitter.
Enjoy more of The Railway Magazine reading every month.
Click here
to subscribe.