AS THE editor has previously commented about the seats and their positions on new trains' seats entering service, here is a passenger point of view.
Whoever has designed the new Class 800s has never actually travelled on a train, or at least not for some distance. The seats in Standard Class are worse than sitting on a concrete slab.
If you are a passenger on a journey for several hours (Reading to Cardiff or Swansea), you need some seating comfort. These seats do not offer any at all.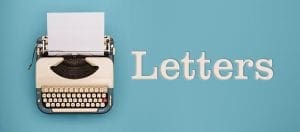 On their Facebook page, GWR is constantly telling us "travel in comfort", but complaints about these seats are rising and some of a serious nature.
People have been in such agony at the end of a long journey they have been hardly able to walk.
Unfortunately, GWR has not really answered these complaints other than to say they have '"more legroom and are ergonomically designed".
As for positioning, just because a window seat is booked, don't expect to definitely get one with a view as some are placed against a blank wall, while others have thick framing to the windows.
With reports many of the new trains are equally as bad, are all the trains from various manufacturers fitted with the same seats?
Yes, the trains are smooth running, mostly, but would I recommend using them? Most definitely not!
Simon Fenwick
Fleet, Hampshire.
This letter is typical of a growing mailbag on the subject. As is explained elsewhere in this issue, the seating in the Class 700 and 80x trains has come about as part of the specification drafted by the DfT, and the thin cushions are to meet new fire regulations. Unfortunately, train operators will face the brunt of passenger complaints for something they had little, if any, input into, when the failure is that of civil servants. Also see Comment, p3 – Ed
Read more Letters, Opinion, News and Views in the March issue of The RM – on sale now!
Enjoy more of The Railway Magazine reading every month.
Click here
to subscribe.