While many transport companies look to external agencies and specialists to develop and maintain their brand and image, some undertake the activity in-house. Virgin Trains was one of the companies that until recently had its own design unit. Steven Knight speaks with creative designer Sam Jessup, whose artistic talents were used by Virgin Trains for almost 10 years.
Sam Jessup has made a name for himself over the last decade as a leading light in railway design. His ability to interpret basic ideas and create something amazing has been put to the test many times. He has the ability to know what will work and what should be avoided. Until a few days before The Railway Magazine met him he had been working for Virgin Trains undertaking assignments for both the West Coast and East Coast franchises as well as for Virgin Rail Group and Virgin/Stagecoach.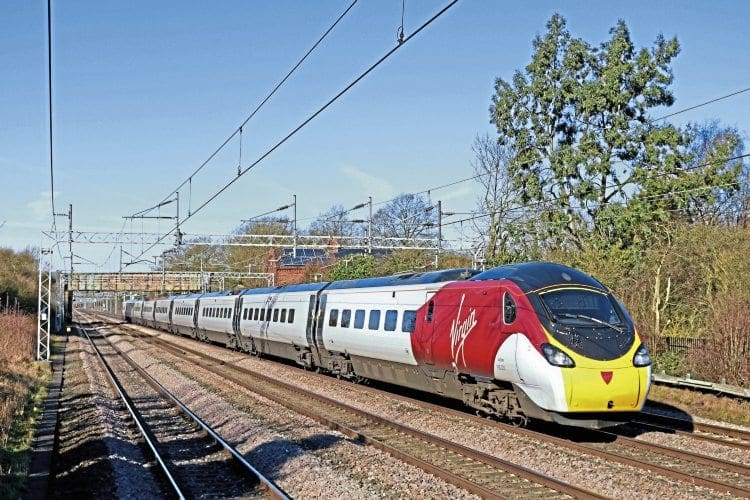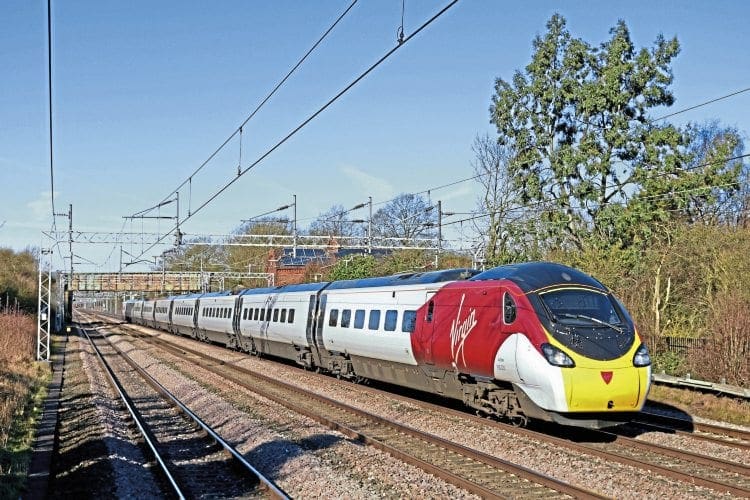 A change in strategic policy at Virgin, which took place in December 2017, saw the brand and design functions being undertaken again by outside agencies, and as a result Sam left the business.
He admits to having a life-long interest in railways, which he says was probably down to his introduction to Thomas the Tank Engine at an early age. However, like many, this passion was kept in check as it was viewed as uncool during his teenage years.
A degree in graphic design at Falmouth College of Art was followed by three-and-a-half years working in Miami at a design agency run by British people. However, the recession took its toll and Sam returned to the family home in Coventry, and at this point decided to see if Virgin Trains had any jobs going in the city.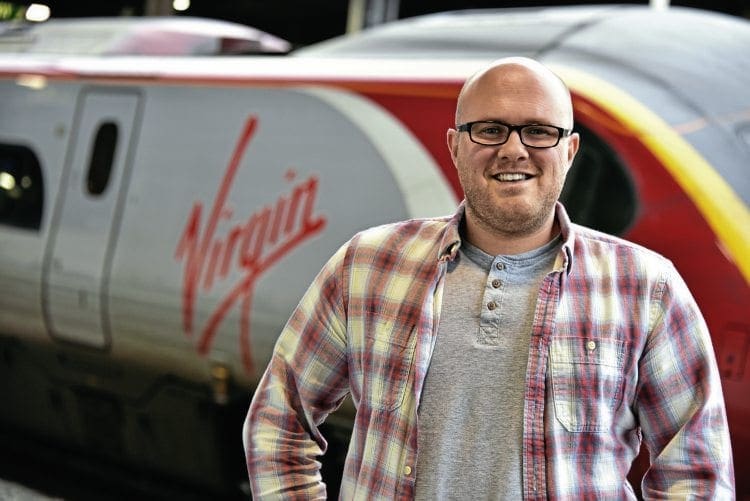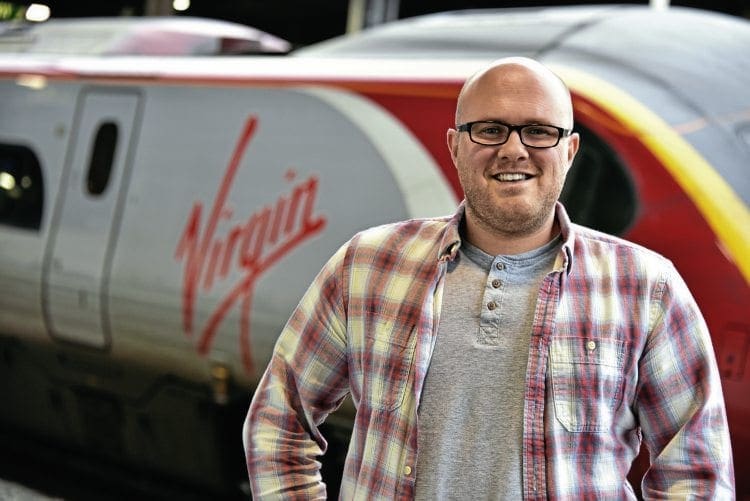 "I thought there may be something on the station or in the ticket office," he said, "but I saw a vacancy for an in-house designer so I applied." After a thorough interview a then 24-year old Sam Jessup joined Virgin Trains as its sole in-house designer in January 2008, based at Euston station.
During his 10 years at Virgin Sam went from being the sole designer to managing a design team of four. He has also worked with outside creative and design agencies, including working with respected transport designer Ray Stenning, of Best Impressions, on the East Coast launch in 2015 (RM June 2016).
Article continues below...
Advert
Sam says one of the challenges in his early days was building relationships with other departments and encouraging two-way working, something that wasn't on the agenda previously when outside agencies were used.
"My ethos", says Sam, "was to understand the business, look at the end use, solve problems and then see where things could be done better. It was about adding sparkle and moulding the tone of voice to really create impact.
"Any brand has to be forward thinking, and for Virgin Trains it also had to embrace the values of the Virgin Group – welcoming, fun and different."
Article continues below...
Advert
Read more in the March issue of The RM – on sale now!
Enjoy more of The Railway Magazine reading every month.
Click here
to subscribe.