For this month's Practice & Performance, John Heaton FCILT recalls some of his highlights of 2017, including the Shanghai Maglev, a Chinese high-speed train and a 'Deltic' over Diggle.
AS the silver bullet hurtled its way towards Shanghai's Pudong Airport my GPS registered 435kph (270.4mph). Despite being on a viaduct, the ground below blurred, even as the train decelerated to 350kph (218mph). With a bang reminiscent of Concorde's sonic boom, another train in the opposite direction was here, no gone… in less than a flash. Our guide said she had only once seen anyone capture the micro-moment on camera. This was my most vivid railway experience of 2017, etched in my memory at 09h 49m 35s on June 18.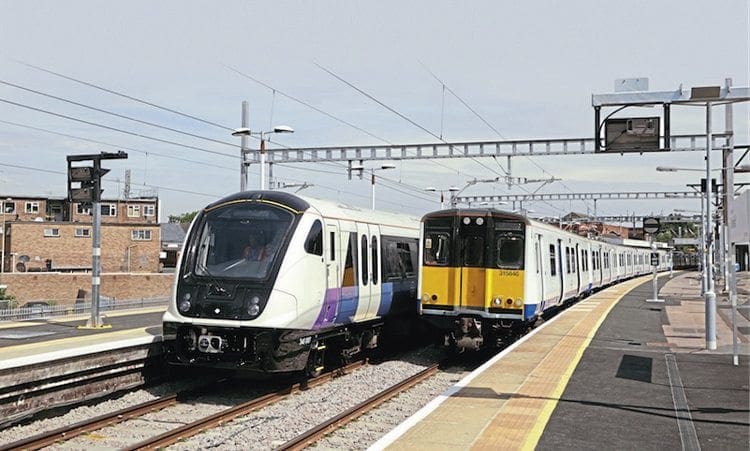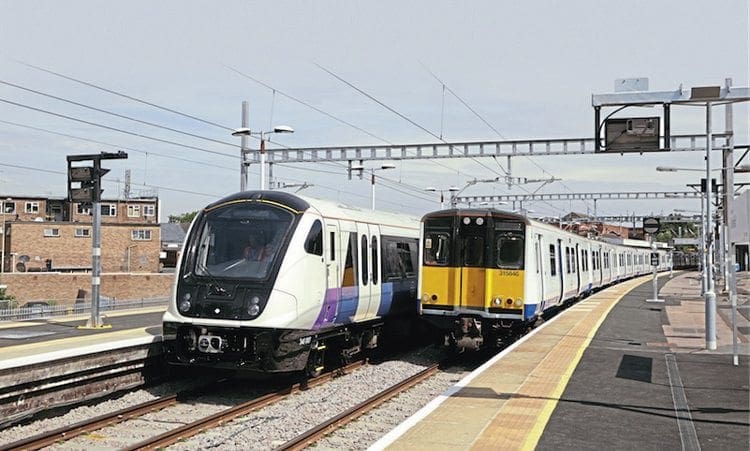 Sceptics would say it was not really a train and, for that matter, it was not really a railway….that a pair of curtains is more of a train than a Maglev because at least it runs on rails. The Shanghai Maglev system was built to test the technology for long distance use, but the energy costs proved overwhelming and it has now been limited to the role of technological showpiece, linking a (arguably) provincial airport with a marginal corner of the city's metro system. Regardless of definitions, it is certainly exciting.
Atmosphere
Statistics concerning the Maglev are both elusive and contradictory, so precise distances, weight and power cannot be quoted with the certainty of the 'western world'. However, speed is calculated by (what is fast becoming) traditional GPS. My receiver was set at recording every 10th of a mile, and consecutive readings at maximum speed showed figures of 435/436/439/433kph (270/271/273/269mph), so I am relaxed about claiming 435kph (270mph). See Table 1.
Our guide claimed the system was not designed for trains to pass at their top speed so departures from each end are staggered to pass at c.350kph (218mph) as one is accelerating and the other decelerating. Taking the figure of 30.5km (18.96miles) as the distance and 7min 22sec for the time, the average start to stop speed was 251kph (156mph). The return journey took 7min 15sec with a slower start and faster stop than the outward.
I had expected the arrival experience to be akin to re-entering the earth's atmosphere from space, but it was more like the approach to Bradford Interchange with a Class 142 on a greasy rail. If planning a trip, be warned there are only two windows in the day (totalling 5½hrs) when the top speed is sanctioned so it is worth checking the arrangements before travelling, otherwise you have to be content with 300kph (186mph) and a journey time extended by all of 50sec.
Article continues below...
Advert
My only other train journey on my non-railway holiday was from Xi'an to Beijing with a Chinese-produced CHR 380 AL 16-coach express derived from imported German and French technology. Impressive as were both the train and infrastructure it felt different from most European systems, mainly in the higher typical distances travelled. By my best effort at assessing distance, from both published sources and my GPS, it produced a figure of 1141km (709miles), covered in 4hr 33min with one 11min stop (3½min early to 'waiting time') at ZhangZhou Dong and a 3min stop at Shijiazhuang (½min early in and out) – an average speed exactly the same as the Maglev! After subtracting the 14min intermediate dwell time total, the figure is 264kph (164mph).
Read more in February's issue of The RM – on sale now!
Article continues below...
Advert
Enjoy more of The Railway Magazine reading every month.
Click here
to subscribe.