A new type of vehicle for use on both road and rail was trialled in the early 1930s, but never caught on. Alan Dale considers whether early road-rail vehicles were too advanced for their time.
The Ro-railer, or road-rail vehicle, is an innovation that has flickered in and out of fashion and topicality, with changing social and economic conditions.
The first Karrier Motors single-deck ro-rail bus of 1931 was a short-lived experiment that was never developed beyond the prototype.
The same applied to the ro-rail lorry trialled briefly by the LNER. The covered road tractor or locomotive-hauled ro-rail vans of the 1960s had a similarly brief life.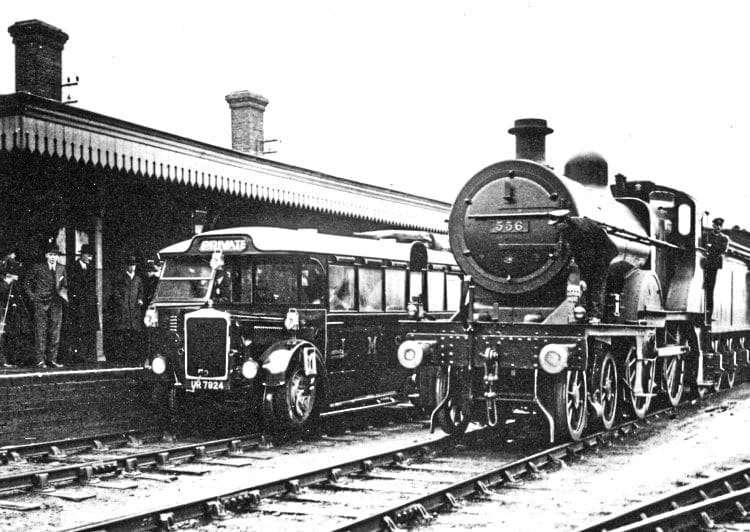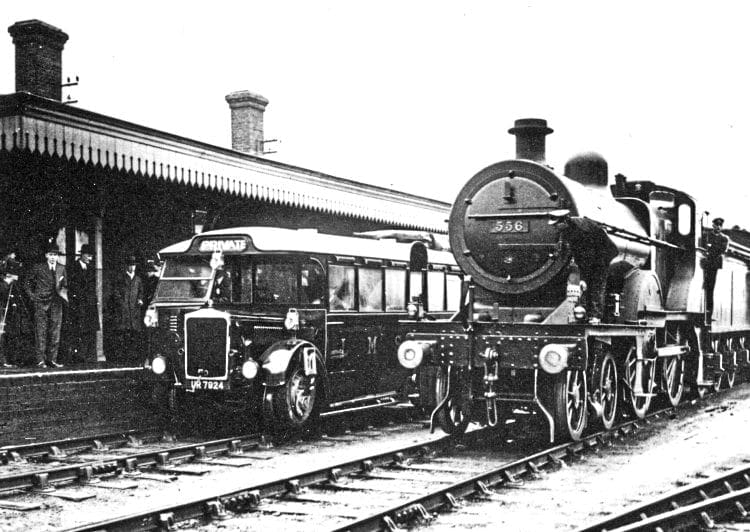 The ro-rail bus was introduced by the LMS after the company had bought the Grade II*-listed 19th century neo-Jacobean mansion Welcombe House, in Stratford-upon-Avon. This acquisition followed the death of Sir George Otto Trevelyan in 1928.
Sir George, father of the eminent historian George Macaulay Trevelyan, had married Caroline Needham Phillips, of whose estate the house had formed part. The LMS considerably enlarged and extended the house, opening it as The Welcombe Hotel in 1931.
Road and rail
The bus was a single decker, designed by J Shearman, a road motor engineer of the LMS, and built by Karrier Motors of Huddersfield, with bodywork by Cravens of Sheffield. It was equipped with manually interchangeable rail and road wheels.
Introduced early in 1932, it operated on the Stratford-upon-Avon and Midland Junction Railway line (SMJ), between Blisworth and the Stratford-on-Avon goods yard. The road wheels were lowered here, with the rail wheels raised clear of the road surface, by means of the interchanging mechanism and elongated spanners. The bus then proceeded by road to the Welcombe Hotel on the northern outskirts of the town. The service only ran for a few months.
Cravens built the body, providing a forward vestibule with 14 front-facing seats and a rear smoking saloon that contained 12 longitudinal ones. Some of the latter could be folded to augment the roof luggage space.
Karrier Motors also built a flat-bed lorry ro-railer for the LNER. This had fixed sides and a removable, hinged tailboard, giving inside body dimensions of 11ft 2in by 6ft 7in.
A sanding device improved rail adhesion, thereby preventing wheel-lock and skating, while allowing optimum use of the servo-assisted brakes. The wheel interchange mechanism, on all four wheels, was the Karrier 'C' slot-type. This incorporated notable advances on the eccentric-based design utilised in the original system.
An inner hub carried each pneumatic-tyred road wheel, plus a cranked sleeve that had the road wheel's 'C' slotted outer hub mounted upon it.
Read more in the February 2018 issue of The RM – on sale February 7!
Enjoy more of The Railway Magazine reading every month.
Click here
to subscribe.