THREE new plain line rail grinders have been launched as part of an improvement in preventative track maintenance.
They were bought by Network Rail as part of a multi-million pound investment.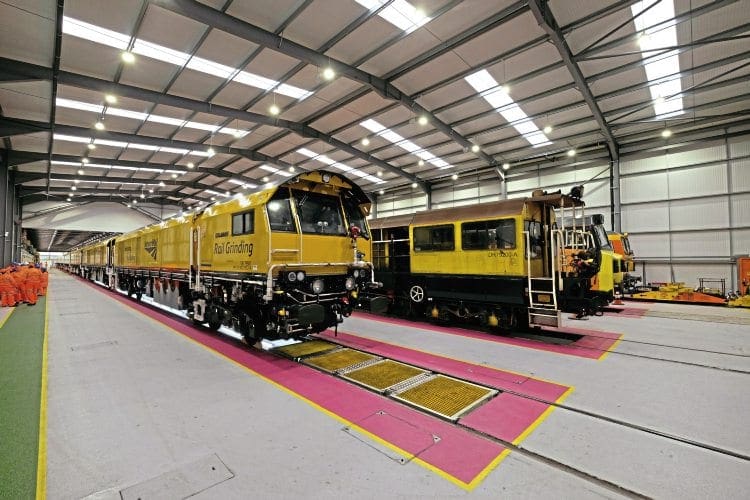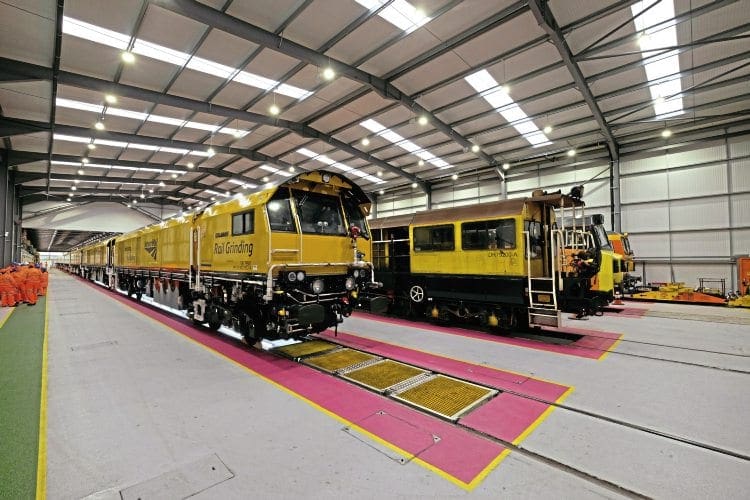 The three impressive machines have cost £36million, and are the culmination of a procurement process by Network Rail's route services division that began in 2011 with a project team who met manufacturers.
The aim was to deliver an improved solution at the best lifetime cost.
Life-expired
Network Rail signed a contract with Loram (in Minneapolis) in May 2014 to build the three C44 rail grinders, which would be modular units to replace the fleet, and at more than 25 years old was life-expired.
A year later, and after tendering, Colas Rail was awarded a five-year contract to operate and maintain the grinders.
Subsequently, Colas expanded its Rugby depot with an extension to its maintenance shed to accommodate the seven-vehicle grinder.
Loram has built two four-vehicle grinders and a seven-vehicle one after it was proven this was the most consistent method of removing fatigue cracks from the rail head.
These cracks, often termed as gauge corner cracking – which led to the fracture of rail that caused the Hatfield derailment in October 2000 – stem from worn, flattened railhead, with grinding maintaining the required profile.
Read more in January's issue of The RM – on sale now!
Enjoy more of The Railway Magazine reading every month.
Click here
to subscribe.