THE past few months have seen a number of notable orders for new rolling stock, and while very welcome it raises a number of questions, not least what happens to that not-so-old rolling stock that will be replaced?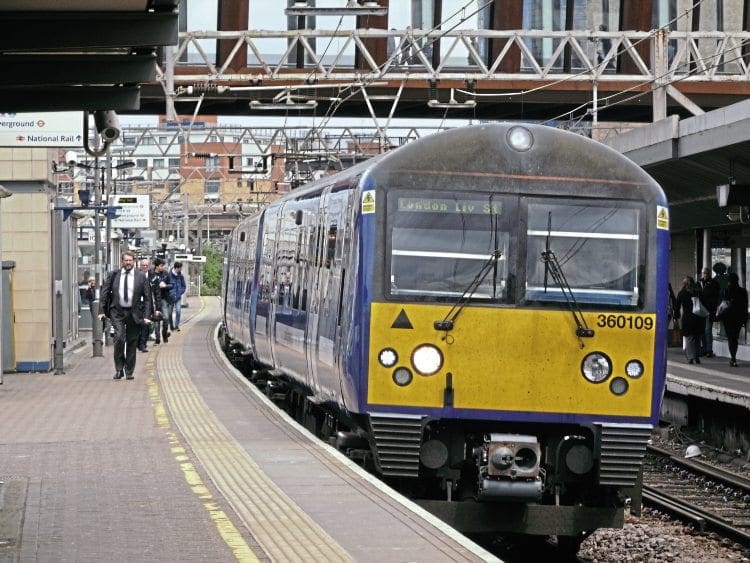 There are great efforts being made to resolve some of the overcrowding on commuter services into London, Birmingham, Leeds and Manchester, but the urgency for extra capacity on other routes – particularly all of CrossCountry's routes – is being overlooked. As new housing developments are built along these routes, more people will want to travel by rail – but only if there is passenger capacity.
Some months ago we reported around 35 miles of siding space would be needed to store surplus stock because a disposal programme of scrapping and recycling could not keep pace with withdrawals. It's a figure that could now be even higher as trains less than ten years old are being handed back by franchisees in favour of new trains. Even railways have become part of the throwaway society.
It's a bizarre situation, and one apparently encouraged by the Department for Transport, which appears to give more credence to a franchise bid that includes new trains rather than facelift or refurbish existing carriages – because it's cheaper.
Furthermore, the DfT has ordered several fleets of new trains it has determined specifications for, and in the case of the Class 700, don't fully meet the needs and perceptions of passengers or the franchisee. As a result these trains will be retro-fitted with tables, wi-fi and power sockets at a far greater cost than had those features been added if they had been specified at the time of the order.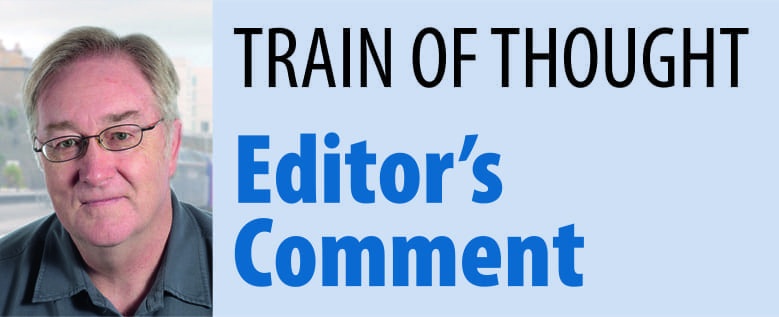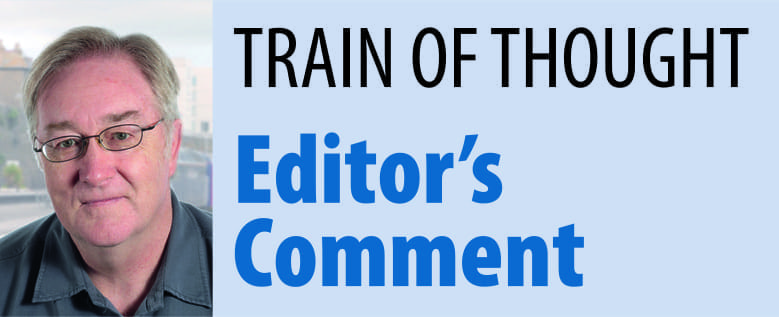 It is less than two years away from renewal of the Midland Main Line franchise, and there is a growing possibility the DfT could order new bi-mode trains to replace the ageing HSTs, which will not comply with passenger mobility legislation.
However, experts are now telling us bi-mode trains running on diesel power cannot match HST times, raising questions over where the claimed journey-time savings will come from.
Vast sums have also been spent re-engineering the former Gatwick Express units into longer and improved Class 458s – a project completed just 18 months ago, and now with a questionable future because a new franchisee has ordered new trains.
Money is also being spent on new traction packages for other units, and they too would appear to have a limited life span based on what franchisees want. Britain's railways have evolved into an impressive network with great prospects for future growth, but there still seems to be a complete lack of long-term strategic planning when it comes to managing rolling stock and cascades.
Many fleets of electric trains with years of life left in them face a future deteriorating after being stored in sidings.
It makes the cancellation of many electrification projects even more baffling.
Chris Milner, Editor
Enjoy more of The Railway Magazine reading every month.
Click here
to subscribe.