OLD Oak Common held an open day at the beginning of September – and what a magnificent event it was.
However, the pictures of the wonderful array of locomotives (see p36) tell just part of the story.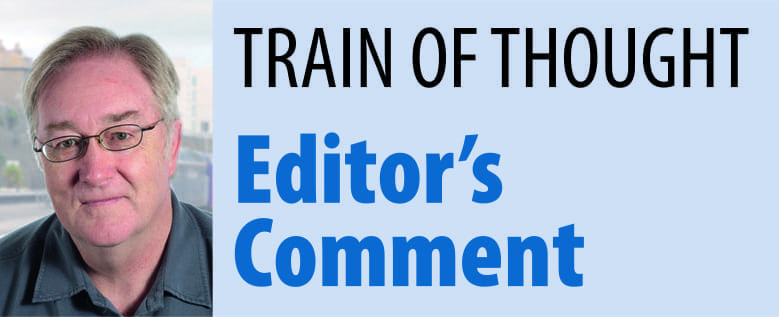 As someone who played a small part in organising the Eastleigh Works open day in 2009, I know exactly how difficult, complex and stressful such events can be – not just the planning of locomotive movements, any gauging issues, and the amount of staff time over and above their normal jobs, but more so from the legal side, where those responsible for public events and public safety carry a corporate liability that could, in a worst case scenario, mean imprisonment.
Open days on the modern railway are few and far between, so I raise my hat to praise the men and women of the GWR who worked so hard to give those who visited the depot many lasting memories.
Praise must also go in the direction of the Barrow Hill roundhouse, which, without the vision of Mervyn Allcock (pictured with yours truly), might well be an industrial estate today.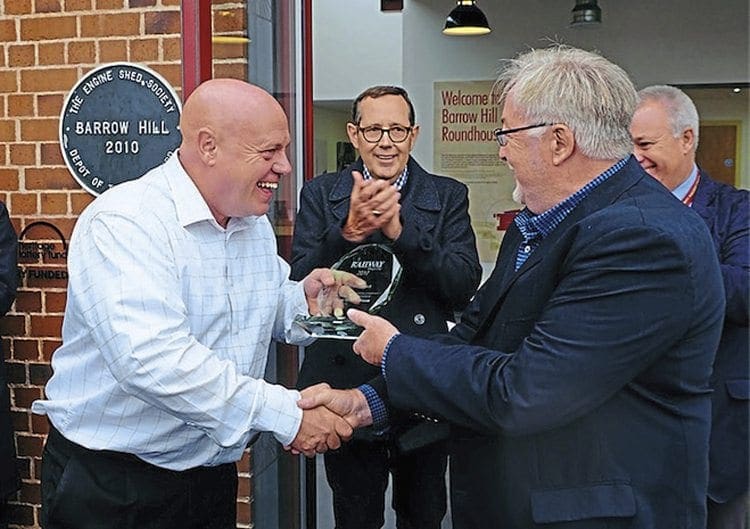 Mervyn's dogged determination back in the 1990s was to save the Victorian roundhouse for posterity, and supported by a faithful contingent, Barrow Hill has gone from strength to strength over the past 20 years, developing strong commercial activities that have helped secure an important aspect of life from the past for future generations.
With a new extension opening last month (see p9), there are plenty of other good things about to happen at Barrow Hill.
"Well done" to Mervyn and his team from everyone at The RM!
Embarrassments and 'white elephants'
IT IS no secret the main reason the Government has dropped many electrification schemes is down to rising costs.
The off-on-off electrification of the Midland Main Line wasted in the region of £40million before the project was finally abandoned, with more than £7m spent rebuilding three bridges in Leicestershire that need not have been altered.
No amount of gloss and spin will convince the travelling public that bi-mode trains are the real answer to electrification from an emission or efficiency perspective. There are also questions whether bi-mode will bring genuine journey-time reductions that really are needed on a 21st century railway.
What is becoming increasingly apparent is the cost of electrifying lines in this country tends to be double what it is in Germany and elsewhere, based on recent news stories.
Are our methods of cost estimating carried out on the back of a cigarette packet, or do we build in so much cost contingency because we know things will go wrong?
Passengers are fed up of Government acting like 'Bad Santa' – handing gifts over only to take them back – and overseeing an industry that has an inability to control its costs, so much so planned schemes that would benefit far many more people than HS2 have to be dropped.
The Sheffield to Rotherham tram-train project, Edinburgh to Glasgow electrification, and the Great Western route upgrade are all over time, over budget and an embarrassment – and I won't begin to note projects that have become 'white elephants' since completion.
Article continues below...
---
---
If Britain's railways are to see any future electrification at all, then proper project costing with strong project management are essential.
Chris Milner, Editor
Enjoy more of The Railway Magazine reading every month.
Click here
to subscribe.