ALL the visiting locos and a resident were used for this special on the Chinnor & Princes Risborough Railway diesel gala on May 11 (RM April, p87).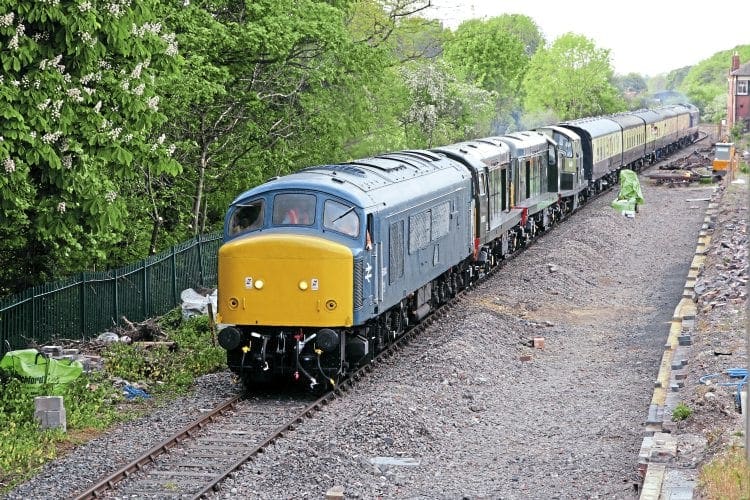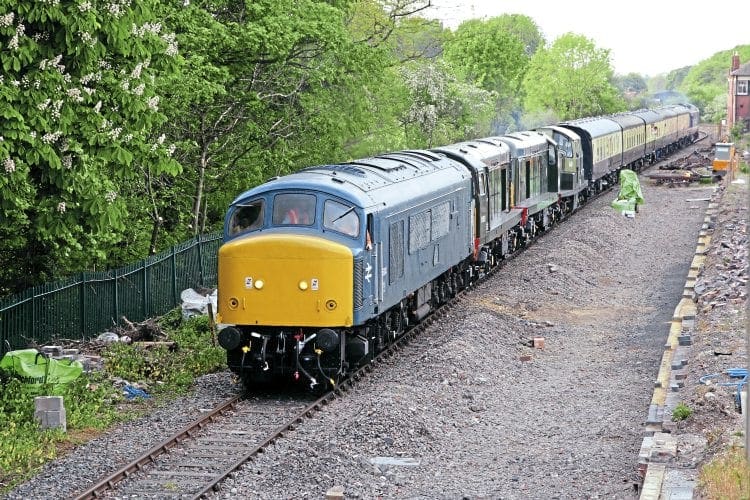 Seen leaving Princes Risborough, Class 45 No. 45041, Class 20s Nos. D8059 and D8188, and resident 'Clayton' No. D8568, head the train, while Class 50 No.50026 Indomitable provides more power at the rear.
Picture: PAUL BARROW
South Devon 'Crompton'
in first visit to Butterley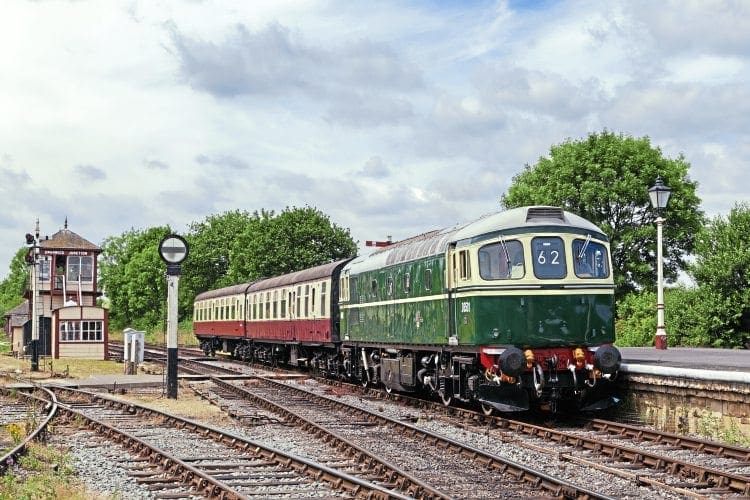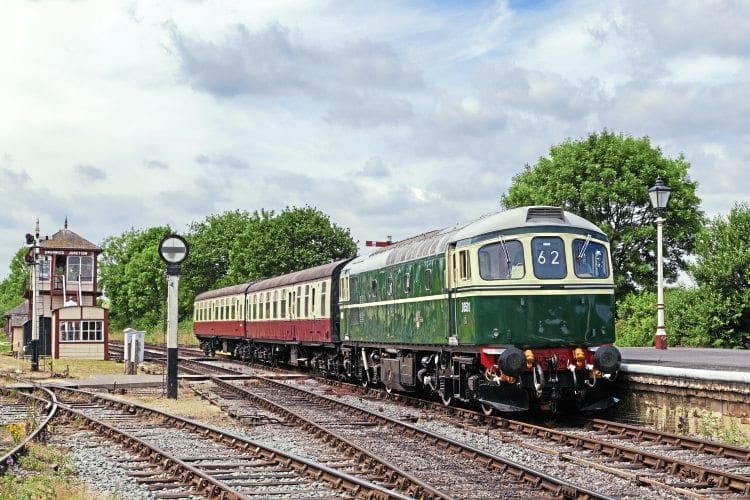 THE Midland Railway-Butterley hosted Class 33 No. D6501from the South Devon Railway for the railway's July 8-9 1960s-themed mixed-traction event. It is seen arriving at Swanwick Junction on the Saturday on a Hammersmith to Riddings train.
This was the loco's first visit to the MR-B. Picture STEVE DONALD
English Electric Type 3 goes from Tyseley to Telford
ON PROMINENT display at the Telford Steam Railway is privately owned Class 37 No. 37263.
The loco arrived at Horsehay, Shropshire on May 24 from Tyseley Loco Works, where it has been based for the past few years.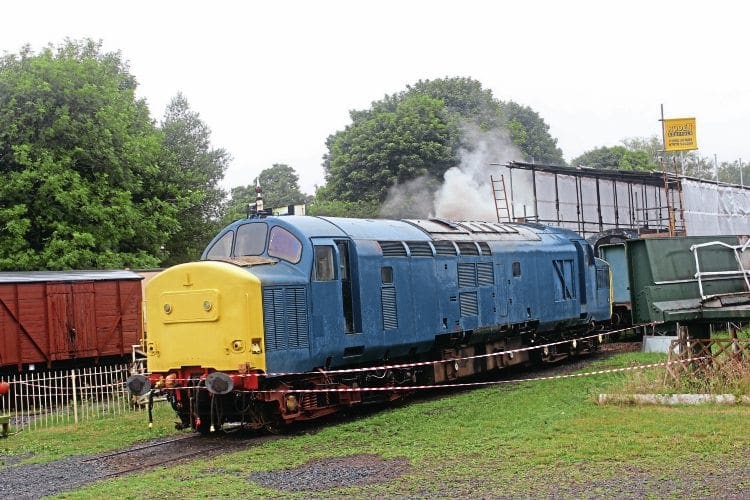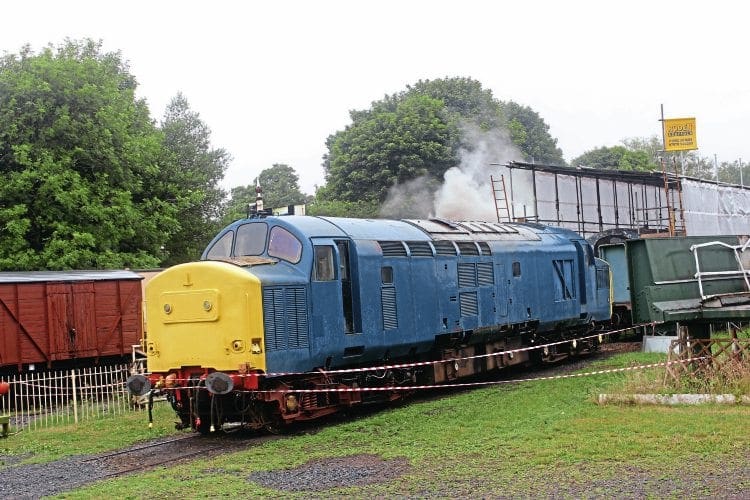 It is a much larger loco than normally seen on this railway. Its restoration will be continued, but it is not expected to see regular operation here, with visits to other railways more likely.
No. 37263 is seen on July 15, with the smoke coming from a steam loco in the station behind. Picture: PETER NICHOLSON
Enjoy more of The Railway Magazine reading every month.
Click here
to subscribe.