Part 2: Soviet Union and derivatives by Robert Humm
It's 50 years since the prototype diesel Kestrel first graced the British Rail network, but after four years it was sold to Russia. The RM presents the story of its life behind the Iron Curtain and the locos it inspired in the USSR.
As we saw in Part 1, by 1969/70 British Rail policy for future motive acquisition began to emerge and it became clear the days of the all-purpose mixed-traffic diesel locomotive were drawing to a close. Kestrel fitted none of the new requirements and with no overseas orders either, the future for Kestrel was looking bleak indeed.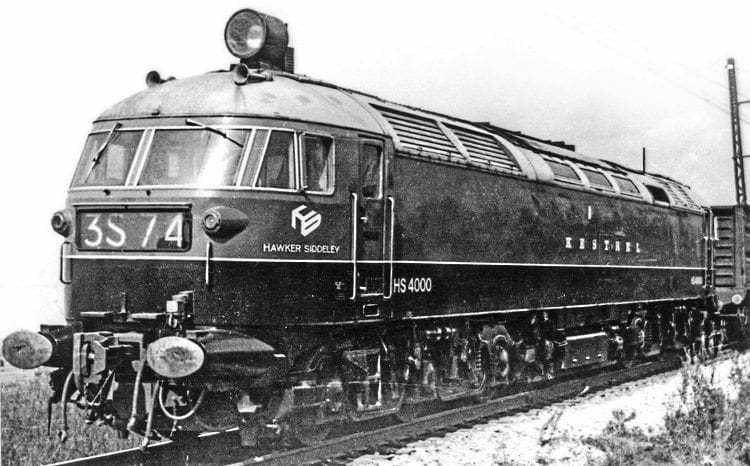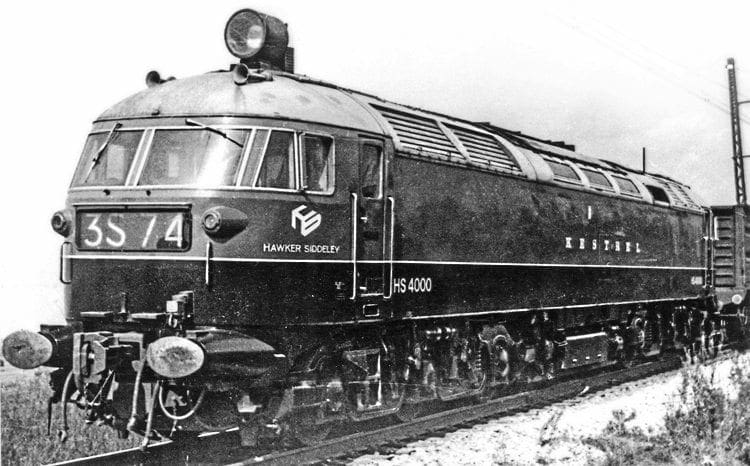 However, in 1971 events took an unexpected turn. Two years previously, a Soviet railway delegation from the Ministry of Ways & Communications (MPS) had visited the United Kingdom, as part of a programme of exchange of expert groups. The diesel traction group was led by Dr N A Frufrianskii, who was both deputy director of the All-Union Railway Scientific Research Institute (VNIIZhT) and head of the railway research and test centre at Shcherbinka, 30km south of Moscow.
One of the Soviet visits was to the Brush works at Loughborough, where Kestrel was on display. Frufrianskii's party was greatly impressed by the innovative features: its AC-DC transmission, electronic control system, electro-dynamic brakes, fault indicator system, and two-stage suspension that made the locomotive suitable for both passenger and freight service. The cab design and level of crew comfort was also far in advance of anything to be found on Soviet locomotives.
Chance meeting
In Frufrianskii's own words "Kestrel incorporated all that was best in world diesel locomotive design and construction, and fundamentally new technical ideas. It was the shape of things to come."
Article continues below...
Advert
A few days later, at a chance encounter in London, Mr F Beasant, head of Brush Traction, asked Dr Frufrianskii whether the USSR would be interested in buying Kestrel. We do not know whether the offer was made simply as a means of disposing of an increasingly unwanted child, or whether Beasant hoped for a production series order in due course.
If the latter, he may not have been aware that Soviet industrial policy had been, since the early-1920s, to buy or otherwise acquire, small numbers of prototypes from the West, deconstruct them and incorporate their best features in an equivalent home-grown product.
In that way hard currency was saved, industrial jobs were created at home and technical experience gained. Beyer, Peacock, Alco, Baldwin and Fairbanks, Morse had all learnt that lesson the hard way.
Article continues below...
Advert
Read more in the August issue of The RM – on sale now!
Enjoy more of The Railway Magazine reading every month.
Click here
to subscribe.