IN THE July 2016 issue, I made reference to the escalating cost of railway projects nationwide and that the crazy prices are becoming an obstacle to reopening stations and lines.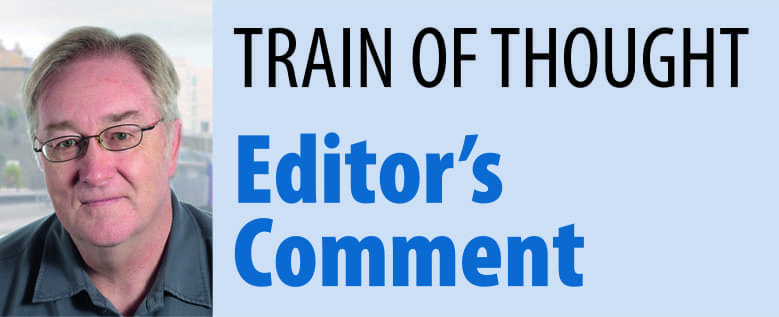 During April, several railway journalists enjoyed an informative and informal lunch with Network Rail CEO Mark Carne, in which he said the organisation is working hard to get costs under control.
Let me take that further. £20million is being spent building a 1,800 space multi-storey car park at Didcot, which almost doubles its capacity. While I will let readers make their own judgment on its design and impact on the landscape, it does seem an incredible amount of money to spend on a car park.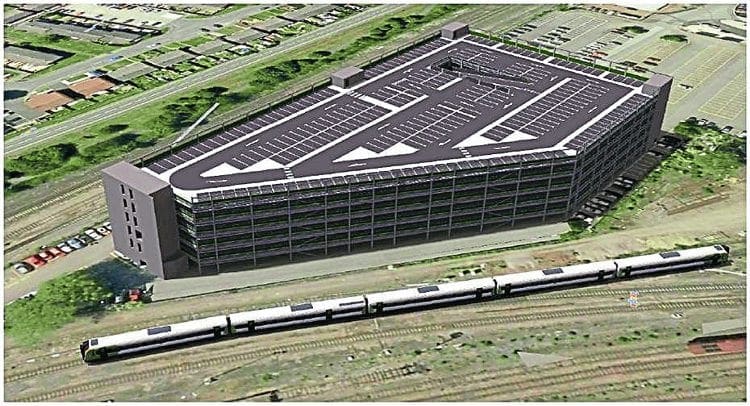 At the other end of the scale, I am reliably informed that a quote to install HST stop boards at Ashchurch station was £15,000, with a further £15,000 quoted to install two bench seats at the same location! A suggestion to rename the station to a more meaningful Tewksbury Parkway was met with a cost for new signs and associated changes of between £32,000 to £50,000. Has the world gone mad? Are figures being made up and an extra zero added?
Just how can it cost that much to bolt a sign to a lamppost, or manufacture and fit new nameboards?
While I don't doubt that Mark Carne is serious about cost reductions, my concern is that with such ridiculous quotes for small-scale items, minor enhancements will be not be pursued by passenger lobby groups.
But are these figures being scaled up and having extra millions added on to larger projects?
Project management is about keeping major tasks on the right timescale and within agreed cost parameters. We managed to build HS1 on time and within budget, so why are so many projects going wrong now?
Stop the short-term thinking
THE decision by Theresa May to call a snap General Election caught everyone out, and the result of the June 8 poll could trigger changes to how our railways are run, as Lord Berkeley alludes to on page 12.
His comment also touches on the 'here today, gone tomorrow' nature of politics, and to my mind too much short-term thinking has not only hindered investment in our railways, but poor decisions, coupled with poor planning and execution of those plans, has wasted lots of money, too.
While the short termism is something we will never completely avoid, it would be a positive step forward if the next Government quickly set out its stall on railways by announcing some firm electrification plans, how the rolling stock cascades will be properly managed, the future of franchising, and how the industry can keep adapting and begin to deal with the ever-growing numbers of peak-time passengers. In other words, a proper long-term plan for the future.
As always, The RM will bring news of any changes in how we run our railways.
Proud to have been there!
APRIL has seen not one but two historic events both taking place on the East Coast Main Line just north of York.
On the night of April 11-12 came a new highlight in my journalistic career when I was privileged to be on board the covert test run of Tornado, which reached 100mph.
It was a scintillating performance by the 'A1', speeding through the dead of night. The successful completion of the tests is a firm justification to the 'A1' team, who believe in the loco and its capabilities.
Article continues below...
---
---
Then, on April 23, four generations of East Coast power – five if you include a 'Deltic' at the rear of Flying Scotsman – ran in parallel south from Tollerton to York, creating a spectacle I've never witnessed in nearly 30 years as a railway writer.
Yes, it was a PR event but it showcased some of the best of Britain's railways and what's wrong with that? There are too many times the rail industry does not trumpet its successes loudly enough.
Arranging and planning both of these events was complex and time consuming, and we should applaud each person involved for their hard work, commitment and dedication in making these events happen.
Don't let politics kill a Borders Railway expansion
NEWS of a transport study that could lead to extending the Borders Railway to Carlisle is a welcome move, but it should be viewed with some caution.
The success of the line since it opened in September 2015 has never been in doubt, even with the complaints of overcrowding and lack of parking. No one doubts that there are passengers patiently waiting for the line to re-connect Melrose, St Boswells and Hawick once again, but will the financial case stack up, particularly south of Hawick, where the population is far thinner?
Should money instead be invested to extend the dynamic loops which, along with the Class 158 performance, have been the Achilles heel of the route since day one?
There's no perfect answer, but given the growing political divide between England and Scotland, my overriding hope is that the aspirations of those with vision and ambition for the Borders Railway connecting Carlisle and Edinburgh are not stymied by political machinations north of Hadrian's Wall.
Enjoy more of The Railway Magazine reading every month.
Click here
to subscribe.