IN THE APRIL 2017 ISSUE
The Labour Party has pledged to bring train operating companies back into public ownership if it wins the next election – and will encounter fewer legal obstacles in that task once Britain has left the EU. But is taking the nation back to the days of British Rail sensible or merely ideological? Consultant Editor Nick Pigott, who in 1994 compiled The RM's Guide to Privatisation, presents the arguments for and against.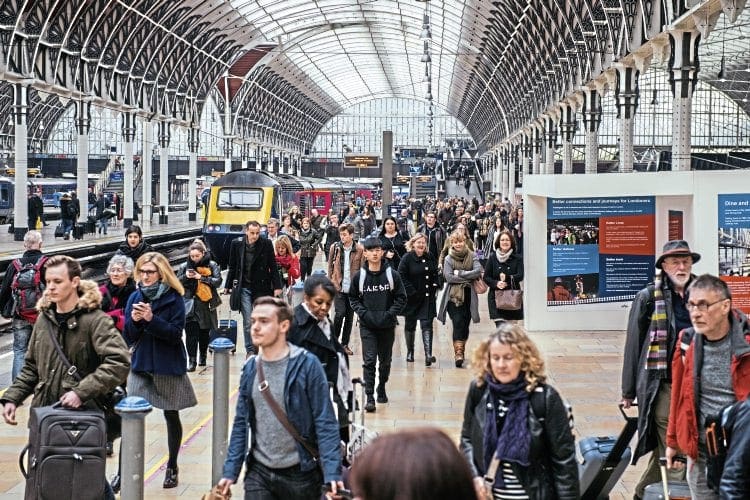 PERHAPS unnoticed by many rail enthusiasts, let alone members of the public, a poignant event took place at the end of March when Class 92 locomotive No. 92003 Beethoven was exported to eastern Europe.
Nothing particularly noteworthy about that, some might say. After all, almost 200 ex-BR diesel and electric locomotives have already worked on the European mainland and about a dozen of those are Class 92s.
The point about 92003, however, is that it hauled the very last British Rail train of all – the 23.15 container service from Dollands Moor to Wembley on the night of November 21, 1997.
That such a historically significant asset has been allowed to leave the UK for a largely anonymous life in Romania or Bulgaria is either a sad reflection on Britain's sense of occasion or an even more depressing admission that the demise of British Rail wasn't worth remembering.
There were certainly many passengers who were glad to see the back of the nationalised industry… yet developments over the past few months suggest that an unlikely resurrection might be in prospect and that any claim Beethoven has to a place in history might soon be irrelevant.
Article continues below...
Advert
An organisation called 'Bring Back British Rail' has been formed and is rapidly raising its profile in the mainstream media – and the Labour Party has brought the subject of rail re-nationalisation to the very top of the political agenda by pledging to include it in its next general election manifesto.
The party's promise to re-create
'a people's railway' appears to have generated an extraordinary buzz of excitement among the general public, with a YouGov poll finding that 60% of those canvassed are in favour of such a scheme.
Read more in the April 2017 issue of The RM – on sale April 5
Article continues below...
Advert
Enjoy more of The Railway Magazine reading every month.
Click here
to subscribe.