LUXURY train operator Belmond has awarded the Severn Valley Railway (SVR) a 10-year contract to service and stable its 'Northern Belle' carriages at Kidderminster.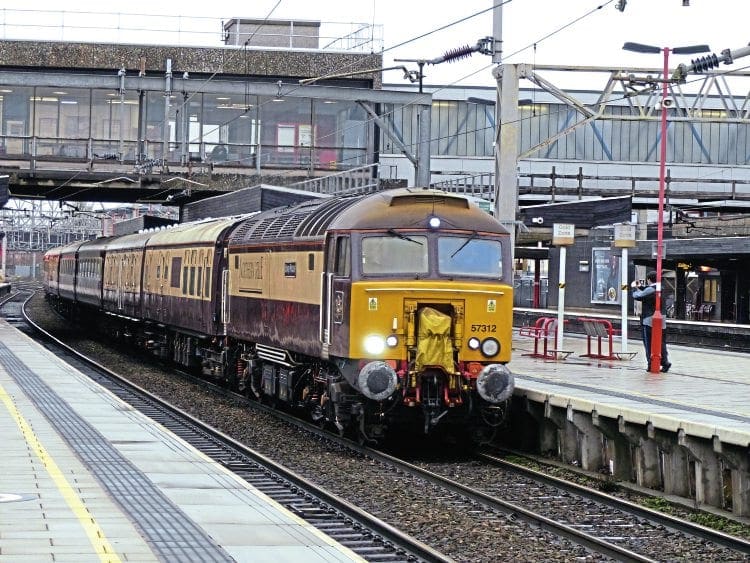 The 11 operational vehicles and two spares are currently serviced by LNWR Heritage at Crewe and will be housed on Carriage Siding No. 1 at Kidderminster between trips. The SVR will also provide space for storage and office accommodation alongside.
Loading of supplies will be carried out in one of the station platforms after the end of daytime services, with shunting to be carried out by SVR staff.
The agreement includes the provision of signalmen, drivers and shunters working anti-social hours. These operations will be covered by paid SVR staff and are included in the costings for the operation.
SVR general manager Nick Ralls said: "This agreement has been the result of over six months planning and consideration. Belmond's operation will complement that of the SVR and it will make extensive use of our main line connection at Kidderminster.
"This partnership will provide many opportunities for the railway and Belmond Northern Belle, and importantly for the SVR, another income stream that will support further investment in the railway. It is our intention that the SVR will provide cleaning and maintenance services, which are currently being discussed."
Article continues below...
Advert
The 'Northern Belle' is sister train to Belmond's 'British Pullman', formed of six extensively refurbished Mk2d/e First Open coaches (Nos. 3174/82, 3247/67/73/75) with luxurious Pullman style interiors laid out for fine dining, plus ex-Royal Train Mk1 kitchen car No. 325, Mk2f Brake Staff Car 17167, Mk3 staff sleepers 10729/734, Mk1 kitchen cars 1566 and 1953 and Mk1 BG brake/generator car 92904.
Direct Rail Services (DRS) has the contract to haul the train, which is usually powered by dedicated 'Northern Belle'-liveried Class 57s Nos. 57305 Northern Princess and 57312 Solway Princess or DRS Class 68s.
Read more News in the March issue of The RM – out now!
Article continues below...
Advert
Enjoy more of The Railway Magazine reading every month.
Click here
to subscribe.