Greensand Railway Museum Trust (GRMT) was formed in 2000 and completed restoration of Baldwin 4-6-0T WDLR No. 778 to steam in 2007 – the only operational Baldwin class 10-12-D in Britain, indeed the world, in as-built steam locomotive form. Now, the GRMT has its eyes firmly fixed on another 'war veteran' restoration project as chairman Cliff Thomas explains.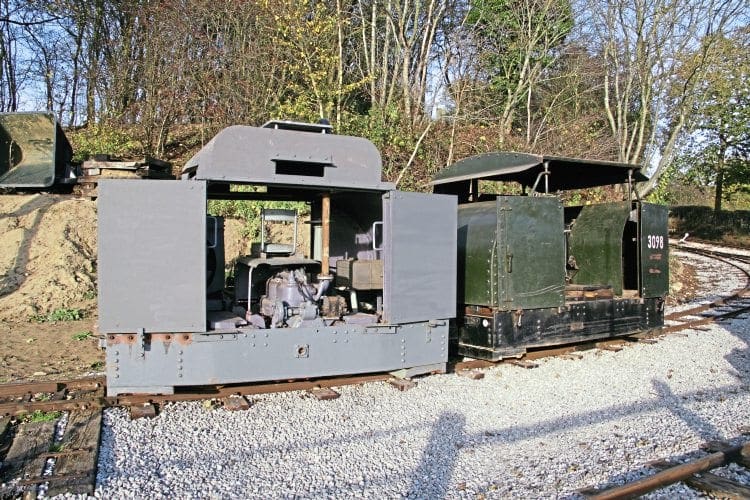 RESTORING No. 778 was a huge and expensive project for a small charitable trust. Thanks to donations and money raised during its first boiler ticket No. 778 was overhauled during winter 2015/16 and, with a new 10-year ticket, continues to steam at Leighton Buzzard Railway (LBR), having also visited France (Froissy-Cappy-Dompiere) and Apedale Valley Light Railway during 2016.
The GRMT is now progressing restoration of 40hp Armoured Simplex LR2182, built by Motor Rail and Tramcar Company of Bedford (MR461/1917).
No. 2182 is a unique survivor and the perfect companion for No. 778. Both were built around the same time to assist the allied war effort on the Western Front in the First World War with complementary roles.
Sixty centimetre- (2ft-) gauge steam locomotives such as Baldwin No. 778 hauled essential supplies from standard gauge railheads 8-10 miles behind the front line as far forward as was reasonably safe, given a steam loco's visibility to enemy observers. The wagons continued to forward supply points or artillery batteries in shorter trains hauled by petrol-engined locos. There were a range of such internal combustion locos, including fully 'open' machines, Simplexes equipped with protective plates and similar locos equipped with full 'armour'; 2182 is the sole survivor of this type with its original petrol engine.
The few existing photographs of 40hp armoured locos in France show them carrying numbers without the LR prefix, although this may have been specified in later orders. For this article, it will be referred to simply as 2182.
Article continues below...
Advert
Built for war service
Motor Rail was a major supplier of locomotives to War Department Light Railways. They built 34 of this armoured type, although this might have comprised 27 armoured locomotives built as such, plus seven 'conversion kits' for open versions. The company also produced 110 40hp Open types, 195 40hp Protected types and 749 20hp locos, including the above-mentioned 34 figure for Armoured, a total of 1,088 locos, or tractors as they were termed at the time.
Researchers have produced a Motor Rail Works list, but delivery dates for 40hp Simplexes are confusing. Motor Rail appears to have applied the 'indent' date on works plates rather than delivery date, and works numbers were not issued in sequence until mid-1917.
Article continues below...
Advert
Read more in the March issue of The RM – out now!
Enjoy more of The Railway Magazine reading every month.
Click here
to subscribe.