MARCH 2017 ISSUE: For the past 50 years Tyseley has been a key player in the continued operation of main line steam in the UK, as well as one of the premier engineering centres serving the heritage sector. Gary Boyd-Hope examines the proposals that will safeguard Tyseley's future as part of Birmingham's cultural heritage, and talks to Michael Whitehouse about why they are necessary, and how they will be achieved.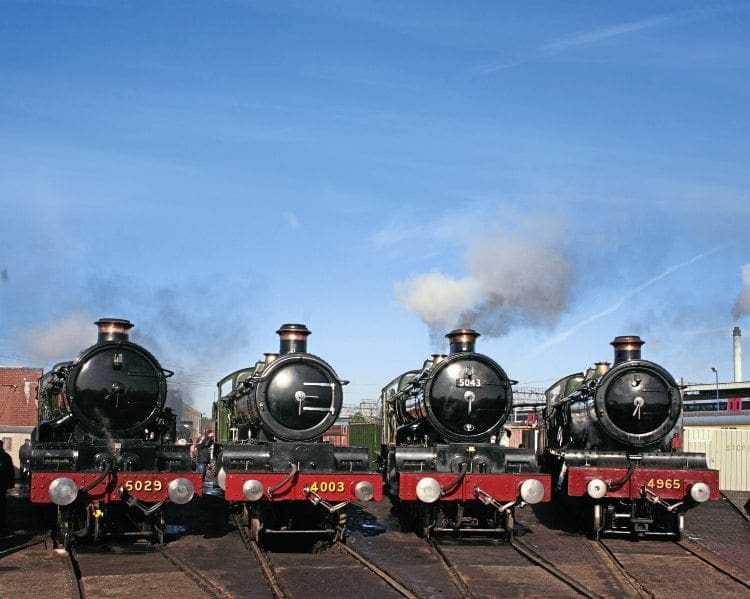 DID you know that in 2015 a staggering 37.2million tourists flocked to Birmingham in order to enjoy its ever-growing retail and cultural offerings and use the city as a base to visit Shakespeare's Stratford and the Cotswolds? In doing so they earned the 'Second City' the mantle of 'the UK's fastest-growing regional tourist destination', and that was before the revamped New Street station and associated Grand Central shopping centre opened.
Birmingham may not instantly call forth images of a cultural destination, but you'd be surprised what boasts the city can lay claim to. For instance, its famous Hippodrome theatre is the busiest in the UK with more than 520,000 visitors attending performances every year. Birmingham also has more Michelin-starred restaurants than any other UK city outside London. Its Symphony Orchestra and Art Gallery are also world-renowned.
It is well-known that Birmingham has more miles of canals (almost 35 in total) than Venice and that it is the home to Cadbury's chocolate, but are you aware that Bird's custard, Typhoo tea and HP Sauce also hailed from the city? The first X-ray was taken in Birmingham in 1896; gas lighting was invented there by William Murdock; it has more parks than any other city in Europe; lawn tennis was invented there; and it is where the FA Cup was manufactured.
Birmingham was famously home to Matthew Boulton and James Watt's Soho Foundry, where Watt's improvements to the steam engine were put into hugely successful practice; technology that would later have a major impact on the railways. This led to the city becoming the greatest manufacturing centre the world has ever known.
Then, at Curzon Street, the city boasted a terminus on the country's first 'proper'
inter-city railway. Not wishing to take anything away from the Liverpool & Manchester Railway, but the 112-mile London & Birmingham Railway of 1838 made the L&M's 35 miles look rather like a branch line.
Article continues below...
Advert
The now-lost Imperial Hotel in the city saw the birth of the railway preservation movement in 1950 with the formation of the Talyllyn Railway Preservation Society, and – quite importantly – Birmingham is home to the last functional 'Top Shed' in the UK still doing the job it was built for – Tyseley!
Read more in the March issue of The RM – on sale March 1
Article continues below...
Advert
Enjoy more of The Railway Magazine reading every month.
Click here
to subscribe.