SO, AFTER two days of talks before Christmas, there's still no agreement in the long-running and bitter dispute between Southern and the rail union ASLEF over who presses the door buttons.
The strikes continue, the sides as far apart as ever.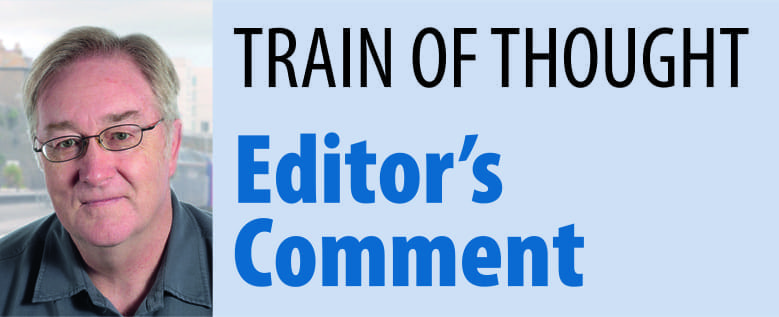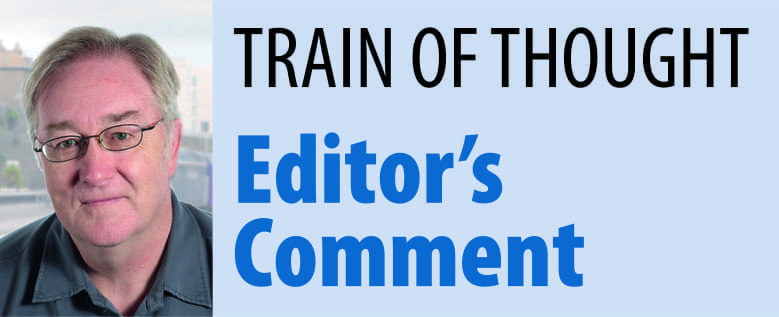 Southern's passengers are desperately fed up with the saga of having their working lives disrupted week in, week out. Some have lost jobs because of the strikes, while others cannot accept new jobs because of the uncertainty.
Much of the positive news about how the rail industry is transforming and modernising now risks being undermined by a dispute in which neither side will concede an inch.
Blame is flying in all directions and any sympathy for the drivers is evaporating.
The unions maintain the dispute is about safety where the driver, not guard, has the responsibility to close the doors. To try and reinforce their case and win the battle for the public's hearts and minds, the unions have now started to use emotive language about passenger deaths if forced to accept driver-only (DOO) trains.
Passengers' views
It really is a difficult area with no right or wrong answer, but what about the views of passengers, who say they prefer a guard or conductor on board – not only from a security perspective, but as someone who would carry out safety duties to protect the train and its passengers if the driver or train were incapacitated?
Collectively, the rail industry has dug itself into a big hole, creating a mixed situation where 30% of all trains on the national network already run without guards in various parts of the country – it all depends on the operator and what union agreements are in place.
Thameslink (like Southern, a part of Govia) already runs 12-car services as DOO over some of the same routes serving the same stations as operated by Southern – in some cases using the same rolling stock. That's how absurd the situation is.
Southern has guaranteed no job losses, no loss of pay with the new roles during the term of its franchise until 2021, so this bitter row clearly centres on the reluctance to modernise and move with the times.
Such a change would allow Southern the option to run a train as DOO, should that need arise when a guard or conductor is not available, rather than cancel the train and create more inconvenience for passengers. Is that so unreasonable?
Unless there's a resolution quickly, this dispute will exceed that in 1982/83 involving ASLEF and the use of Class 317s under driver-only operation. How ironic?
I can't believe the industry has not moved forward in 35 years.
120 not out
THIS year marks another milestone in railway publishing history with The RM chalking up its 120th anniversary.
Article continues below...
---
---
The year also includes some notable anniversaries and we will be covering a selection of these, plus some supplements or special features, along the way.
To make sure you don't miss a copy, take out a subscription today by calling customer services on 01507 529529.
New member of The RM crew
ON BEHALF of the staff and readers, I extend a very warm welcome to Ben Jones, who has joined The RM team as senior correspondent.
Some of you may know Ben from his railway modeling exploits, but he wants to write about mainstream railways in what can be both exciting and turbulent times.
Ben's first feature can be found on page 36, and there are more great features from him in the pipeline.
CHRIS MILNER, Editor
Enjoy more of The Railway Magazine reading every month.
Click here
to subscribe.