Taken from our huge The Railway Magazine archive, check out what featured on this day!
100 years ago…
THE Great Western Railway has recently completed 2-8-0 No. 4700, the first eight-coupled engine designed expressly for mixed-traffic duties, certainly in the United Kingdom and probably in world practice. The design is developed from the highly successful 2-6-0 mixed-traffic engines with 5ft 8in coupled wheels, but has a large boiler as associated with ten-wheeled classes in service.
COMMENCING June 2 several important alterations will come into force affecting the East Coast route between London and Scotland. A new midday express will leave King's Cross at 1.20pm, due at Waverley at 10.20pm, while the return train leaves Edinburgh at 12.30pm, reaching London at 9.30pm. Both include luncheon and dining cars.
THE 'Cornish Riviera Express', Great Western Railway, again leaves at 10.30am, replacing its war-time substitute, the 10.15am, and is non-stop to Exeter, slipping a coach at Taunton for Ilfracombe and the North Somerset Line. To serve Westbury, Yeovil and Weymouth a new train is provided at 9.30am. Other services for the West of England include a new express at 11.30am for Torquay, South Devon, Newquay and Cornwall.
50 years ago…
Electrification of the Lea Valley line, from Coppermill Junction, between Clapton and Tottenham, to Cheshunt, which was authorized in the spring of 1967, was inaugurated for public passenger-carrying trains on May 5, though the first electric train to run over the route operated in the early hours of March 19. Although the scheme involves a modest nine miles of double-track in the north-east suburbs of London, it is noteworthy in a number of respects. Not least is the fact that, from its inauguration, electrification work on British Railways ceased completely for the first time since the launching of the Modernisation Plan in 1955.
A GOODS VAN loaded with armour-piercing artillery shells developed a hot box at Cotehill, five miles south of Carlisle, on April 23, when in a freight train from Chorley, Lancs. to Longtown, Cumberland. It was detached from the train and shunted into a siding, where it caught fire, shells exploding half an hour later. Explosions continued for two hours, after which bomb disposal experts searched surrounding fields for any unexploded shells which may have been thrown clear. No one was injured, but two unoccupied cottages were damaged.
AUTOMATIC wagon loading and unloading on the 'Merry-Go-Round' principle has been introduced by Western Region on coal trains from Blaenant Colliery, Vale of Neath, to Aberthaw Power Station on the Glamorganshire coast. One train of 26 to 32-ton capacity hopper wagons, giving an overall capacity of nearly 1,000 tons, makes up to two round trips daily.
20 years ago…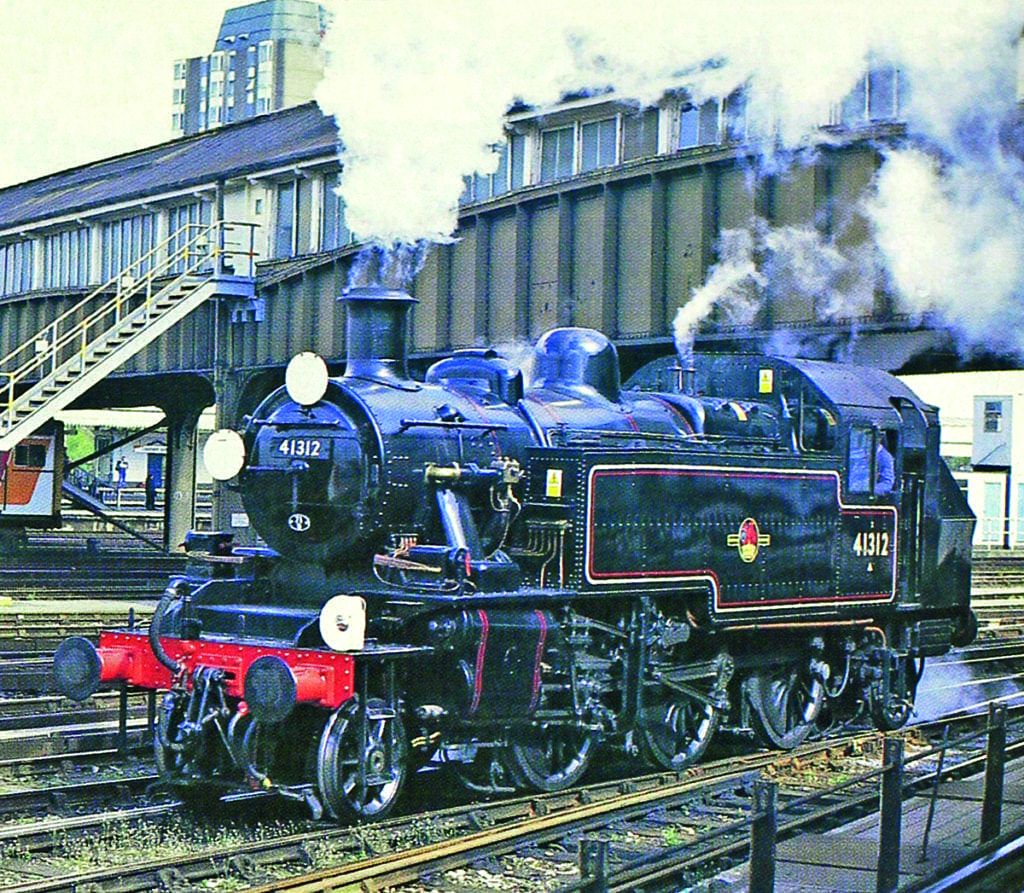 THE project to rebuild the former Welsh Highland Railway through the Snowdonia National Park stands on the brink of success after Deputy Prime Minister John Prescott stated on April 8 that he is "minded to approve the proposal". His decision overturns that of a public inquiry inspector – and is the second time in recent years a Government minister has stepped in to overrule a refusal to build a major steam line, the first involving the Bluebell Railway's East Grinstead extension.
CHILTERN Railways has placed a £10m order with Derby-based Adtranz for a further five 2-car Class 168 'Clubman' DMUs for delivery in September 2000. The new units, expected to be classified Class 168/1, will be based on the four-car '168s' now in service but will have minor interior changes.

Enjoy more of The Railway Magazine reading every month.
Click here
to subscribe.