For more than 80 years, ExxonMobil and its predecessors used rail to move oil products from the Fawley refinery, but all traffic ceased in September. Nick Lera charts the history of this Hampshire industrial site.
Born of the oil industry and now discarded by it, the 9½-mile Hampshire branch from Totton to Fawley has stopped carrying refinery traffic; ExxonMobil has turned its back on a railway that was essential to Fawley's operations for more than 80 of its 91 years.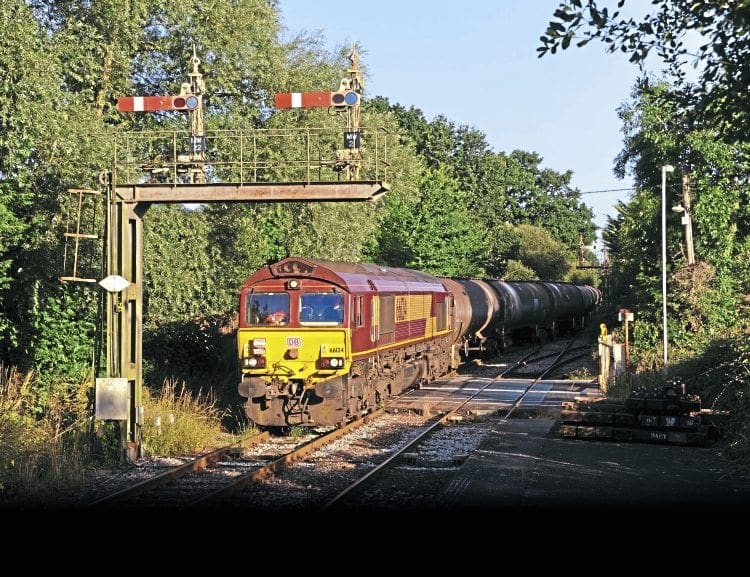 A railway down the eastern side of the New Forest by Southampton Water was first planned in 1872 when the Swindon Marlborough and Andover Railway sponsored an Isle of Wight extension, terminating on the Solent at Stone Point, near Lepe, with a ferry to Cowes offering the shortest possible sea crossing. However, insufficient capital was raised, and despite periodic attempts to revive it the scheme foundered. Even a 1906 pioneer motor bus service failed in 1908 due to poor roads that weren't improved for another 10 years.
Then, shortly after the First World War, the establishment of an oil refinery on the western shore of Southampton Water changed everything.
The Anglo Gulf West Indies Petroleum Corporation (AGWI) was formed in 1920 and acquired a square mile of marshland at Fawley.
Read more in November's issue of The RM
Article continues below...
Advert
Enjoy more of The Railway Magazine reading every month.
Click here
to subscribe.