TWO passengers suffered slight injuries after a London Midland Class 350 EMU was derailed by a landslip on the northern approach to Watford slow tunnel on September 16 following torrential rain.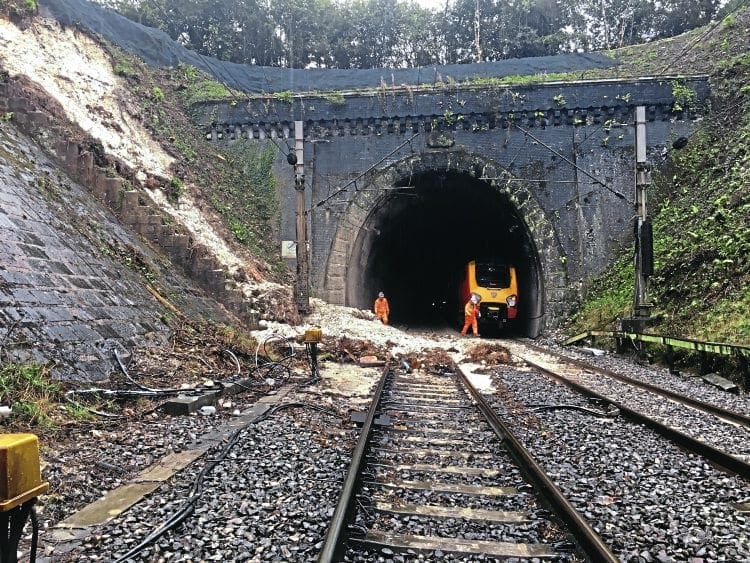 Unit Nos. 350264 and 350117 were working the 06.19 Milton Keynes-Euston at 70mph when the train hit the chalk and earth debris, causing the derailment of the leading carriage of
No. 350264.
Although the train stopped inside the 1,990-yard long tunnel, two minutes later it was struck a glancing blow by unit No. 350233, which was working the 06.39 Euston-Birmingham. Luckily, both trains remained upright. The incident happened at around 06.55.
Read more in October's edition of The RM

Enjoy more of The Railway Magazine reading every month.
Click here
to subscribe.