On September 6, 2015 the £300million Borders Railway opened to much acclaim. Since then the line has seldom been out of the headlines. A year on, Chris Milner talks to Campaign for Borders Rail (CBR) chairman Allan McLean – a former Virgin Trains press officer – to see if the first year's expectations have matched the hype, find out what's gone wrong, and hear about the next steps for the line.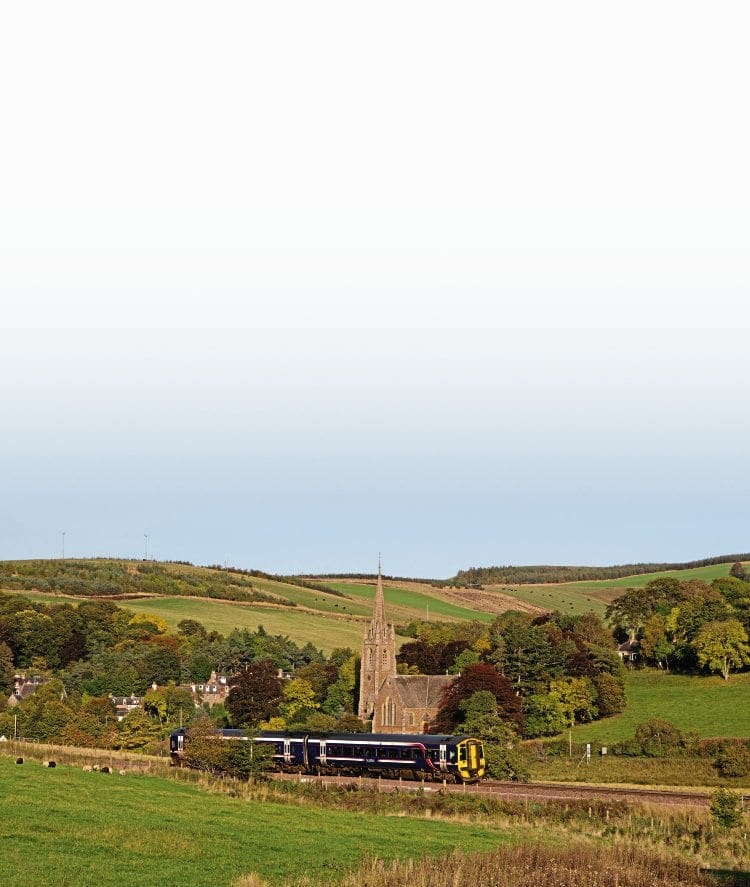 When you look at every line that has reopened in Scotland, the success has far exceeded the experts' predictions.
The Borders Railway is no exception.
Fervent campaigning by those who believed the line should never have closed in 1969 finally led to the Scottish Parliament agreeing to rebuild part of the line.
Although I never managed to travel over the line in its heyday, countless photographs of trains working hard in a rolling landscape and a Peter Handford recording of the staccato beat of 'V2' No. 60927 on an early morning climb from Steele Road to Whitrope summit paint a wonderfully vivid picture for me.
Despite living 300 miles away (yes, I'm a Sassenach) it's a line I have always felt a great affinity for – a line full of character.
Article continues below...
Advert
While it may be a totally different line
for so many reasons today than it was
pre-1969, its re-emergence is a reaction to the phenomenal growth in passengers the rail industry has experienced since Privatisation.
As I alluded to in my comment last month, and again this month, the line has suffered many well-documented problems, which in reality should not have occurred, and to some extent have soured the overall success, so the news that Scotland transport minister Humza Yousaf has ordered a full operational review into the line's problems is a welcome step.
Read more in October's edition of The RM
Article continues below...
Advert
Enjoy more of The Railway Magazine reading every month.
Click here
to subscribe.