Plans to reopen the Colne to Skipton line – which closed nearly 50 years ago – are gathering pace. Reinstatement would benefit passengers, with new and faster journey opportunities between parts of Lancashire and Yorkshire, but also cut journey times for freight traffic and move it away from routes already nearing capacity. Graeme Pickering takes a detailed look at the plans.
A DISTANCE of just 11 miles separates Skipton and Colne, and yet a train journey between the two towns is anything but short and simple.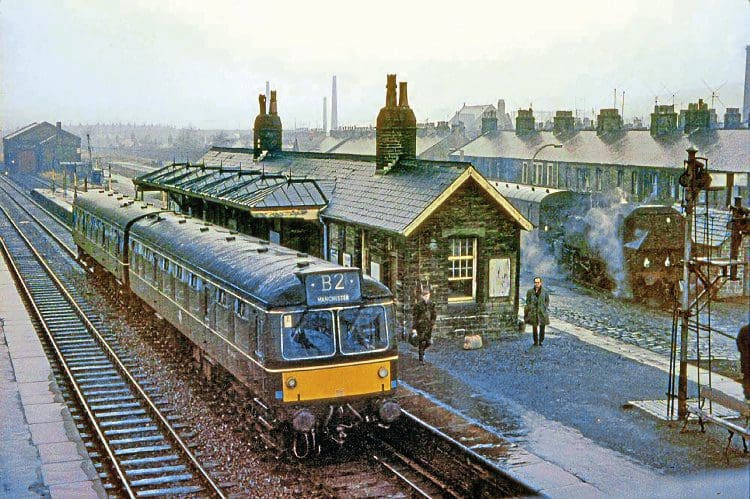 Currently, it will take you between 2 hours 45 minutes and 3 hours 55 minutes to complete the trip on a weekday, with two to four changes of train. Some of those options even require
a 15-minute cross-city walk between Forster Square and Interchange stations in Bradford. Depending on where connections are made, the total distance travelled for the journey works out (subject to route) at between 55 and 75 miles.
This has been the prospect for all passengers from one town intending to reach the other by rail since 1970. In February of that year, the 11½ miles of line, originally built by the Leeds and Bradford Extension Railway from Skipton to connect end-on with the East Lancashire Railway, was closed, severing the cross-Pennine link and leaving Colne as the terminus for services continuing east from Burnley.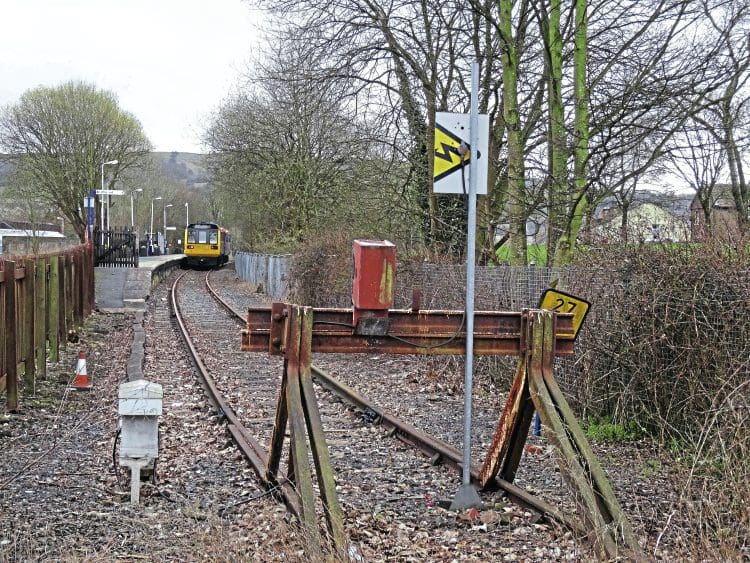 However, earlier this year, after almost two decades of campaigning by the Skipton-East Lancashire Rail Partnership (SELRAP), the Transport Secretary Chris Grayling gave the go-ahead for a full feasibility study to examine options for the reopening of the missing link.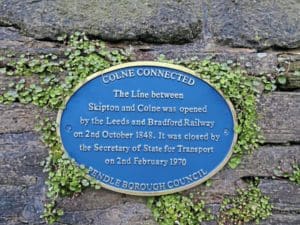 If rebuilding is approved, it would mean the journey between Colne and Skipton could be done in under half an hour. SELRAP membership secretary Derek Jennings says it would also bring much wider benefits for the area further west of the Pennines: "The only way from East Lancashire into Yorkshire – and I'm particularly thinking about Leeds here with its capture of employment and domestic shopping facilities – is on a roundabout route via Bradford, which would probably take you half a day to get there by train, but with direct access from Colne to Skipton, and then on down the Aire Valley to Leeds could be done in perhaps just under an hour.
"It will mean that people in, say, Blackpool, both North and South stations, through Preston could have a direct line via Blackburn, Accrington, Colne and into Skipton, which I've described as the gateway to the Yorkshire Dales, and also along the Aire Valley Line into Leeds. I think that, given time, it would prove very popular."
Article continues below...
Advert
Read more and view more images in the June issue of The RM – on sale now!

Enjoy more of The Railway Magazine reading every month.
Click here
to subscribe.