IT'S difficult to put a precise value on what more than 60 community rail partnerships and 1,000 station adoption schemes have brought to both urban and rural lines.
More than 3,200 volunteers, working regularly as individuals, or in groups, provide around 250,000 hours of work annually to promote, protect, improve, and transform railway lines and stations for the benefit of all.
In many cases, positive PR and promotion has led to increased use of these lines, and in a number of cases, service improvements by the operator, with more frequent services.
As more passengers discover the delights of Community Rail lines the financial balance in many cases has been tipped away from closure.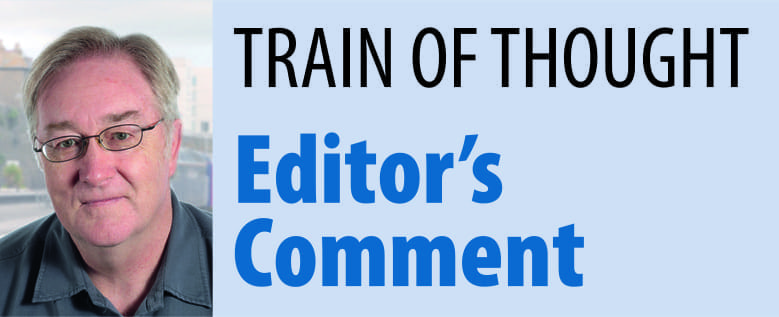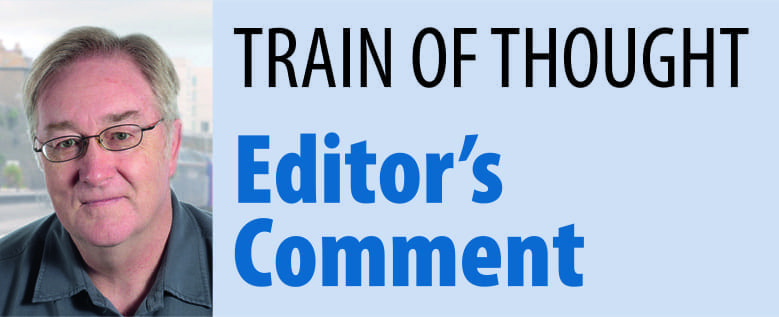 It is therefore great to hear the news the Department for Transport will be launching an updated strategy for Community Rail next spring, widening the scheme and providing extra funding.
The scheme will also form a greater part of franchise tendering than previously, so opinions count.
A consultation on this strategy is currently taking place, but closes at the end of January, so if Community Rail issues are important to you, make your views known.
Remembrance tributes
When it comes to remembering railway and military personnel who made the ultimate sacrifice in two world wars and numerous other conflicts, Britain's rail industry does these heroes proud.
Around the country at the 11th hour, on the 11th day, and during the 11th month, two minutes' silence were impeccably observed at railway stations as staff remembered fallen comrades, with wreaths laid at stations with war memorials.
Trains and stations were bedecked with poppy emblems, but this year TransPennine Express adorned DMU No. 185111 with a Victoria Cross heroes theme, featuring small interpretation panels about Private Ernest Sykes and Private Wilfred Wood, two of seven serving railwaymen who won the Victoria Cross.
Putting their names on rail traction afte
a 55-year gap is a tremendous gesture by TransPennine Express .
It was 'Patriot' Class Nos. 45536 and 45537 that last honoured the two LNWR employees.
Never should we forget the great sacrifices made by our ancestors, and with next year marking the centenary of the end of the Great War, it is appropriate that Jock Christie, Charles Robertson, Sgt John Meikle, Jacob Rivers and Thomas Jackson should be similarly honoured with trains or locomotives that carry their names.
Plenty in store for 2018
Article continues below...
---
---
With this issue comes a free calendar for 2018 (export customers had theirs some months ago),
a timely reminder that another busy year for railway news has passed by. Next year promises to be even busier with new sleeping car carriages, many new trains coming on stream, work on HS2 beginning in earnest, as well as a number of important railway centenaries, all of which The RM will be covering and reporting on.
Buying a subscription will save you money and guarantee you a copy of each issue. Don't miss out – sign up today by calling 01507 529529 to ensure you get the biggest and best all-round railway news.
Chris Milner, Editor
The editorial staff of The Railway Magazine wish all readers a Happy Christmas
and a peaceful new year, and look forward to your support in 2018.
Enjoy more of The Railway Magazine reading every month.
Click here
to subscribe.