THE sight of Didcot's 'King' No. 6023 King Edward II at Paddington on the evenings of August 31 and September 2 was a cause for jubilation for some – the Collett 4-6-0 being finally back on the main line where it belongs, even if it was on tow.
However, while the moves to and from the Old Oak Common open day may have been viewed as a prelude to greater things on the main line, the reality is looking a lot bleaker for the blue 'King'.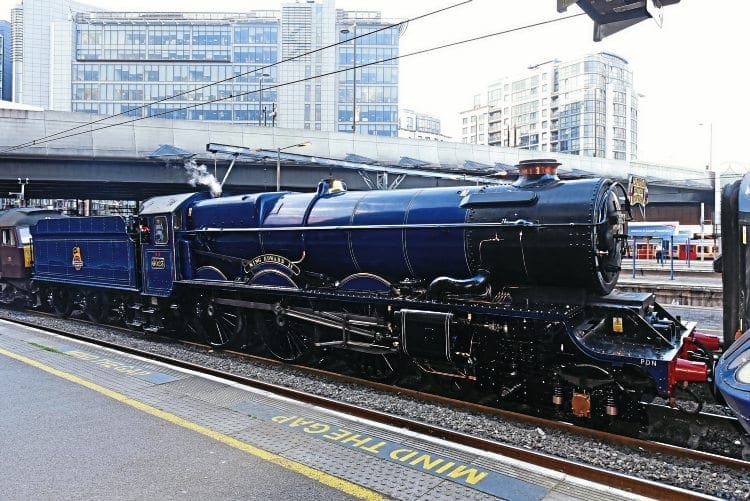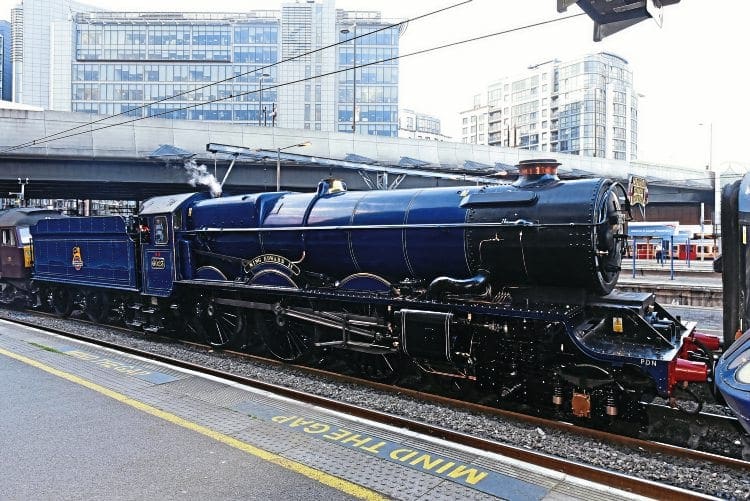 Since its return to steam in 2011, No. 6023 has yet to venture onto the main line under its own power, in spite of having been fitted with its reduced-height boiler fittings at the end of 2013.
The locomotive has received a new blastpipe and improved draughting arrangements, has been accurately weighed and set-up, and has the necessary electronic apparatus for main line running, but its generous Great Western loading gauge is preventing its move from Didcot.
Too wide
It had been hoped the locomotive would move to the West Somerset Railway back in March for testing of its new four-jet blastpipe, but no suitable route could be found where the 8ft 11in-wide (over cylinders) 4-6-0 did not foul platforms en route.
Article continues below...
Advert
Undeterred, the Great Western Society (GWS) looked instead at the possibility of sending No. 6023 to the Severn Valley Railway. However, Network Rail has deemed the 4-6-0 too wide to pass through platforms at Cheltenham, as well as others on the former Great Western line to Worcester.
Read more in the November issue of The RM – on sale now!
Article continues below...
Advert
Enjoy more of The Railway Magazine reading every month.
Click here
to subscribe.