It is 50 years since BR took delivery of its last mixed traffic Type 4 diesel design. Ben Jones looks back at the early life of the English Electric 'D400s' and the recent main line revival of the surviving machines.
IT COULD be argued the Class 50s are the diesel equivalent of Oliver Bulleid's famous Pacifics.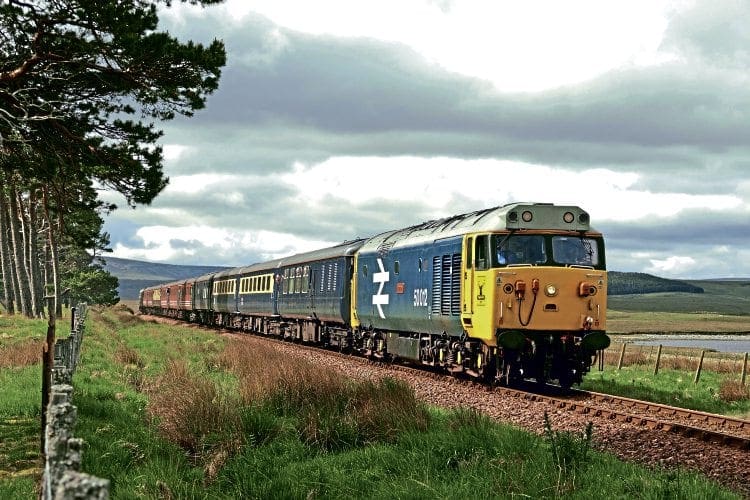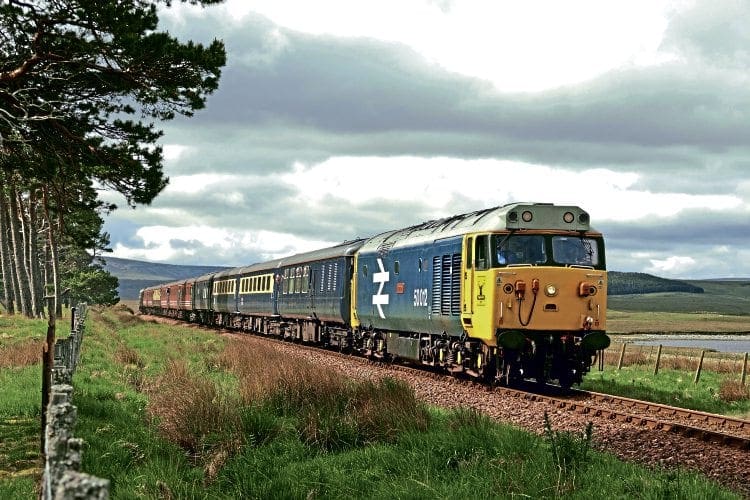 Both were capable of electrifying performance on their day, although those days weren't quite as often as their owners might have hoped.
Both had to undergo major rebuilding programmes after just a decade in service in an attempt to make them more reliable, and both were, fundamentally, express passenger machines billed as 'mixed traffic' to obtain approval from railway management.
To push the analogy a little further, both the 'Bulleids' and the Class 50s also spent their final years hammering up and down the Southern Region's West of England main line, delighting enthusiasts with 100mph-plus running, despite their worsening condition.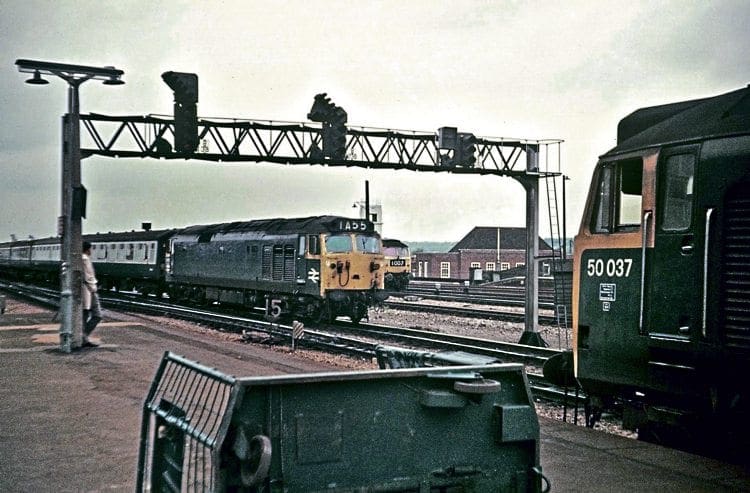 For both machines, these final years cemented their place in the railway enthusiast's 'hall of fame' and gained them a loyal following that continues to this day.
Their popularity is all the more surprising when you consider their introduction led to the retirement of many cherished older classes – in the case of the '50s', their arrival in 1967/68 was the final nail in the coffin of BR steam, and in 1974-76 they then played a major role in hastening the end of the beloved 'Western' diesel-hydraulics.
However, unlike the 'Bulleids', the last of which were withdrawn 10 days before D400 first moved under its own power at Vulcan Foundry on August 19, 1967, the Class 50s were 'foreigners' on the Southern.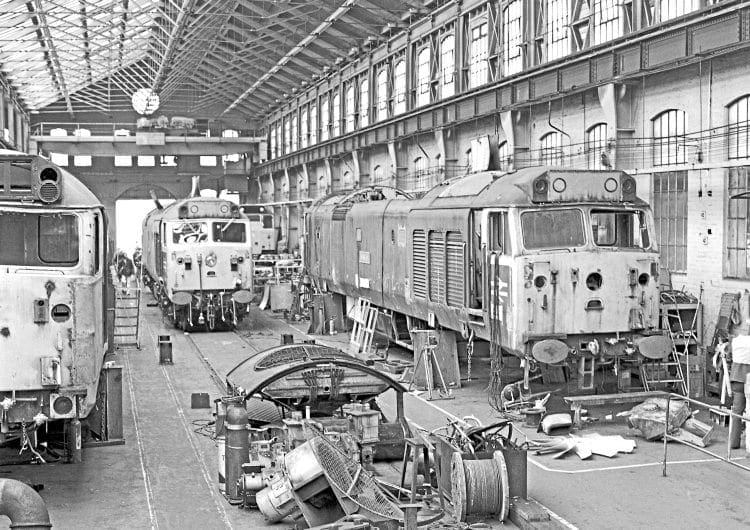 They started their career 50 years ago on the London Midland Region, gradually migrating to the Western Region in 1972-76, and from 1980 took over Waterloo to Exeter duties from the Class 33s. Their reign on the former London & South Western (LSW) main line lasted just 11 years, but despite this the '50s' are indelibly linked with this fast but demanding route to the west.
For others though, it's the ex-Great Western route out of Paddington that comes to mind when they think of the 'Hoovers', whether it's on tightly timed commuter trains to Oxford, heavy 'jumbo' trains to the West of England, or pootling about in Cornwall on Plymouth to Penzance 'stoppers'.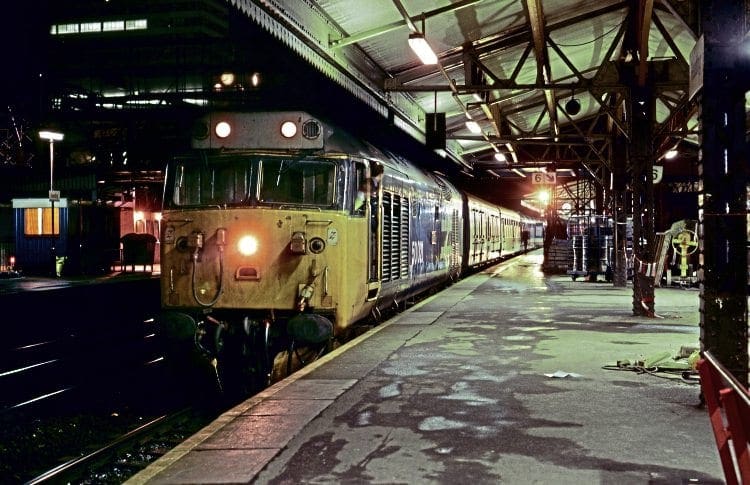 However, for those of a certain vintage, the real 'golden age' of the Class 50s was between 1967 and 1974 when they ruled the West Coast Main Line north of Crewe. They were initially used singly to replace Class 40s and 47s on WCML expresses, but from 1970 were booked to work in pairs, significantly accelerating schedules in readiness for the start of electric operation in 1974. It didn't always go to plan, but when a pair was available, these 5,400hp units could deliver outstanding performances over the fells of Westmorland and southern Scotland.
Read more in October's issue of The RM – on sale now!

Enjoy more of The Railway Magazine reading every month.
Click here
to subscribe.