It came as a great surprise to many when The Railway Magazine broke the news last August that unrestored GWR 'Castle' No. 7027 Thornbury Castle had been sold to a 32-year-old enthusiast from Weston-super-Mare. Twelve months on and Jonathan Jones-Pratt is about to embark on the loco's restoration, so Gary Boyd-Hope went to find out what the project will entail, along with Jonathan's plans for his other Collett 4-6-0 – No. 4936 Kinlet Hall.
THE view from Jonathan Jones-Pratt's office window has to be one of the most unusual I've ever seen. The window sits a couple of storeys up within the Crosville bus depot in Weston-super-Mare, and from this elevated vantage point you get a grandstand view across the interior of what used to be the base of Westland helicopters.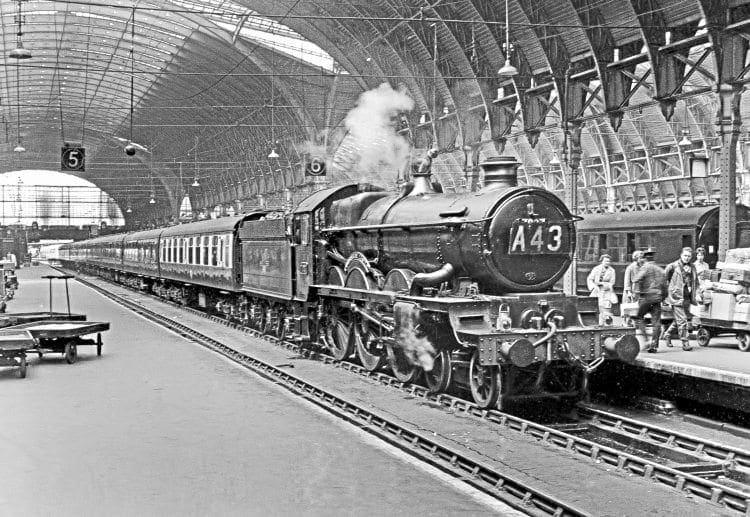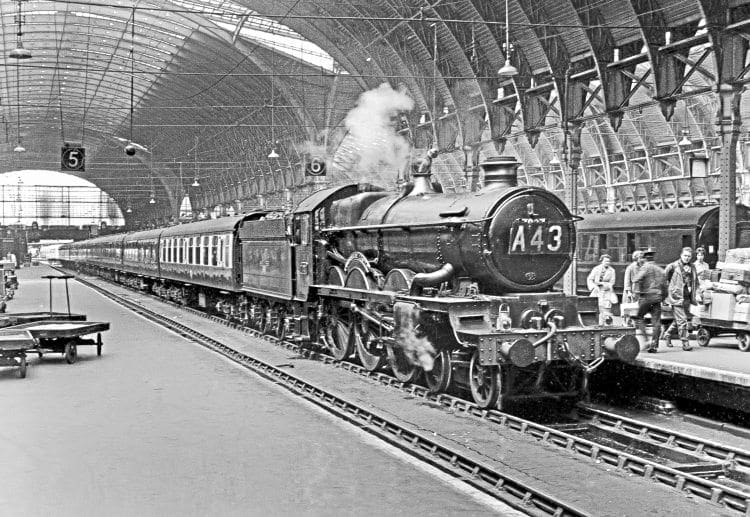 Over in the distance you can see a selection of Jonathan's vintage buses, and panning round are more modern members of the Crosville/Southern National fleet that are the bread and butter of the business.
However, amid this sea of green bus roofs stands, quite incongruously, the unmistakable shape of a Great Western Railway copper-capped chimney. Look closer and you see that the chimney is indeed attached to a smokebox, and that smokebox belongs to 'Castle' class No. 7027 Thornbury Castle.
Not an everyday sight in a bus garage, that's for certain.
It was precisely 12 months ago The RM revealed the news that Pete Waterman had sold the former Barry Scrapyard wreck for an undisclosed sum to Jonathan, who at the time had still to turn 33 years of age.
The unrestored 'Castle' had spent all of its post-preservation life in store at Tyseley, Crewe and latterly Rowsley (Peak Rail), leaving enthusiasts wondering whether the 1949-built 4-6-0 would ever turn a wheel in anger again.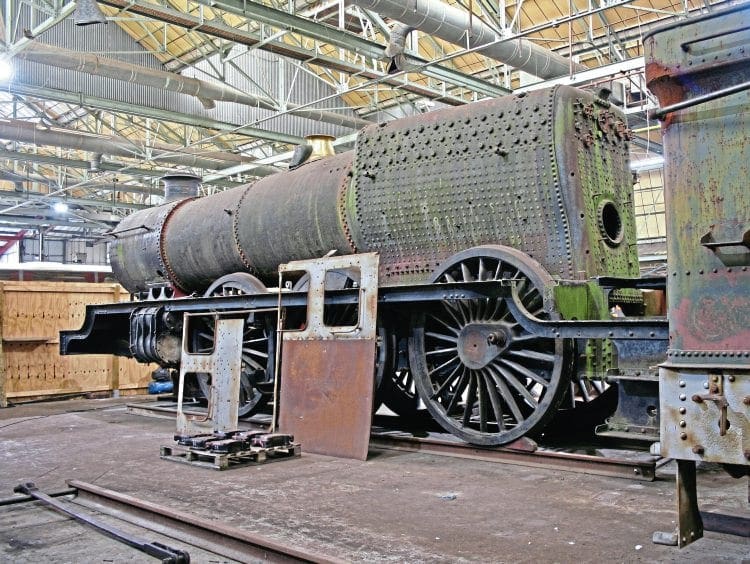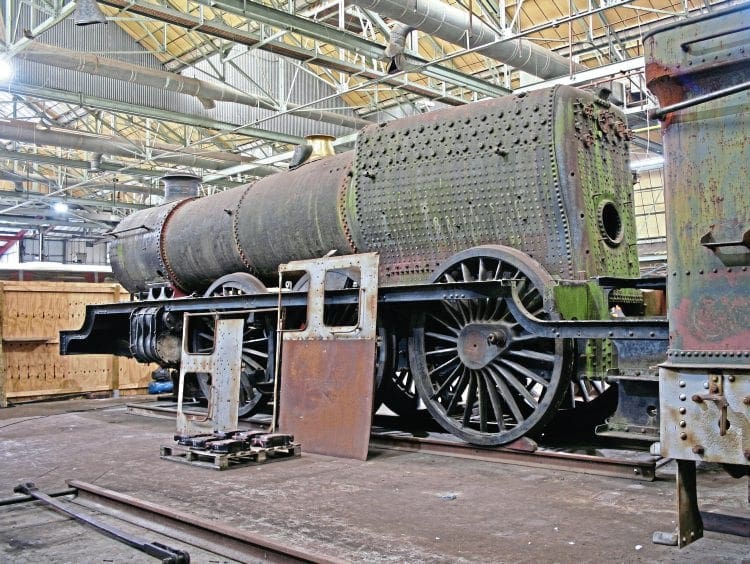 Suggestions were even put forward on various online mediums that No. 7027's bottom end could form the basis of a new-build 'Star', but these were pure fantasy, and in the meantime the partially dismantled 'Castle' just sat and bided its time.
One thing that can be said for certain is Jonathan Jones-Pratt did not walk blindly into taking on Thornbury Castle. For one thing he is a meticulous businessman, operating a fleet of 110 modern and vintage buses under the revived Crosville and Southern National banners, both of which are subsidiaries to his company JJP Holdings (SW) Ltd.
Galloping with 'Gertie'
He is also already a locomotive owner, having acquired 'Hall' No. 4936 Kinlet Hall outright in 2016 as the culmination of a four-year love affair with the Collett 4-6-0. During that period Jonathan gradually bought out the shareholders as a way of taking control of the asset and "taking the loco's legacy forward" as he puts it.
"Both my dad and I have always had a very strong affection for the 'Halls' and 'Castles', and I'd long had an aspiration to own a 'Castle'.
"Consequently, when I got involved with 'Gertie' (the long-standing pet name for Kinlet Hall) about four years ago it didn't take long before I'd fallen in love with it as many others had done so before."
Read more in the August issue of The RM – on sale now!
Enjoy more of The Railway Magazine reading every month.
Click here
to subscribe.