The King's Speech included a draft Bill to create a new public sector body to overhaul Britain's railways following speculation that the plan would be dropped.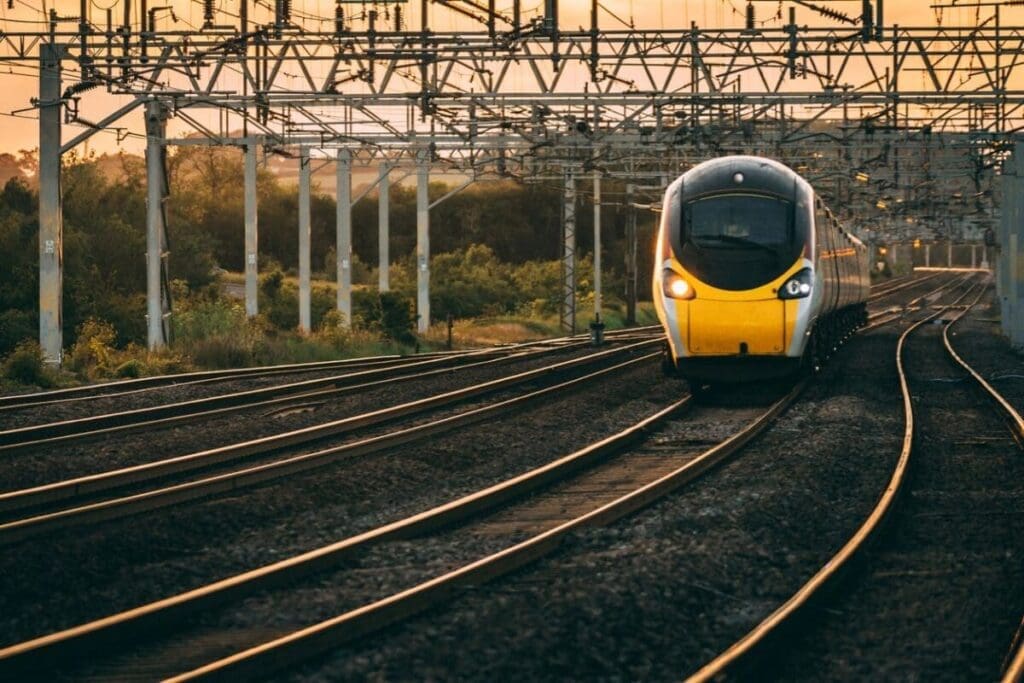 There were concerns within the industry that Great British Railways (GBR) would not be established, given it has been two-and-a-half years since it was first proposed by then transport secretary Grant Shapps.
However, the Government says its draft Rail Reform Bill will enable GBR to be formed, to carry out functions such as awarding operating contracts to train companies and managing rail infrastructure.
It argues that the draft Bill must be scrutinised by parliamentarians and industry experts due to the scale and complexity of the changes being made.
It also insists benefits for passengers are introduced without the need for primary legislation, such as simplifying fares and more pay-as-you-go ticketing.
Being in draft form means it is unlikely the legislation will make it on to the statute books in this parliamentary session, or before the next general election, which is expected to take place next year.
Plans for GBR were first announced by Mr Shapps in a White Paper in May 2021.
The Williams-Shapps Plan for Rail was based on the recommendations of a review carried out by former British Airways chief executive Keith Williams, which was established in September 2018.
Richard Bowker, former boss of the Strategic Rail Authority, which was a public body providing strategic direction for the industry between 2001 and 2005, told the PA news agency he does not understand why major reforms are taking so long to be delivered.
He said: "I am genuinely struggling to see why it is so complex that, two-and-a-half years since the Williams-Shapps plan was announced, we're still only at this point.
"Anything that moves us towards a world where government officials have less to do with the day-to-day running things is good news, but why so slow?
"Time is really of the essence. What have you been doing for two-and-a-half years?"
Asked why fast action is needed, he said: "I think there is a serious possibility that people will kind of give up a bit (on train travel), and then it's much harder to get them back.
"There's no doubt that, if you have a disrupted, unreliable railway, it affects people's willingness to travel.
"We've got to get this industrial relations issue resolved, and we've got to get back to absolute basics in terms of running a boring, reliable railway.
"Anything that resolves the issues of today and starts getting the basic things right, we've got to get on with it fast, because if we're not careful, people will lose faith."
Responding to the King's Speech, Rail Partners' chief executive, Andy Bagnall, said:
'The recommitment to establishing Great British Railways with the publication of a draft bill is a step forward, but it is a missed opportunity to not actually legislate in this Parliament.
'The rail industry has been awaiting progress on reform since the Williams Review started over five years ago, culminating in the Plan for Rail being published in 2021. Delivering that plan remains the best foundation to build a better railway for Britain, and not seizing the moment now means continuing uncertainty until after the next General Election.
'It is now even more urgent for government and industry to redouble efforts to deliver improvements for passengers and freight customers, as well as taxpayers, that can be taken forward without legislation, such as allowing operators more freedom to attract passengers back to rail and setting an ambitious target for growth of rail freight.'
GBR was initially due to be launched in early 2024 but was delayed as the Government axed its plan to introduce a Transport Bill during the last parliamentary session, citing the need to prioritise legislation related to the energy crisis.
In March, the East Midlands city of Derby was unveiled by Transport Secretary Mark Harper as the location to host the body's headquarters. Rail services have been disrupted by members of the Rail, Maritime and Transport (RMT) union at 14 train companies going on strike in a long-running dispute over pay, jobs and conditions.