Passengers are paying more to travel on a rail system that has been "deteriorating" since the industry was privatised 30 years ago, according to RMT's new report.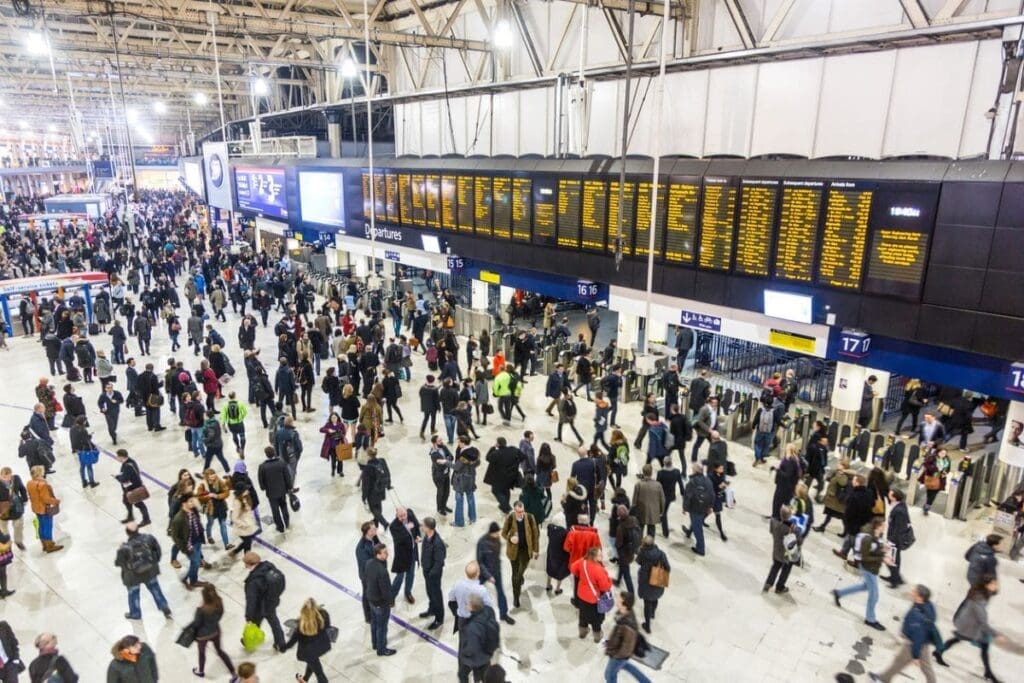 On the anniversary of the 1993 Railways Act, Rail, Maritime and Transport union (RMT) claimed that at least £31 billion had "leaked" out of the system since then, while passengers were paying 8% more in real terms.
The union called for the creation of a single, integrated publicly-owned railway company, which it said would save around £1.5 billion every year and cut fares by 18%.
RMT general secretary Mick Lynch said the union's study showed that while rail privatisation had been great for City boardrooms, it had been an "expensive debacle" for passengers.
"Under privatisation, the rail system has become a cash cow for the cloud of parasitic private interests that swarm around it, but passengers have got an increasingly expensive fractured railway with 55 million different fares, plagued by service cuts and cancellations, and run by people fixated with cutting staff costs.
"The Government's wildly unpopular and unworkable ticket office closures plan was driven by a system that sought to protect profits at the expense of passengers.
"The U-turn on ticket office closures and the 30th anniversary of the debacle of railway privatisation should be a turning point that leads to the establishment of a nationally-integrated, publicly-owned rail network run as a public service, a move that would be massively popular with passengers and communities."
The RMT is still embroiled in a year-long dispute with the Government and train companies over jobs, pay and conditions.
Maryam Eslamdoust, Transport Salaried Staffs Association general secretary, said: "Privatisation has been an expensive failure for taxpayers and passengers alike.
"The privatised system simply doesn't work. Greedy shareholders line their pockets with taxpayer subsidies, failing operators are rewarded with lucrative new contracts, whilst passengers suffer from aging trains, delays and cancellations.
"It's time for the Tories to accept that privatisation hasn't worked and bring all Britain's railways back into public ownership. Taxpayers and passengers deserve nothing less."
A spokesperson for Rail Partners, which represents independent passenger owning groups, said: "It is disappointing that the RMT continues to misrepresent the realities of railway finances and the contribution of private companies working in partnership with the public sector.
"While privatisation wasn't a perfect system, it saw passenger numbers double, services increase by a third and £14 billion of private investment in new trains – transforming the railway into one of the busiest yet safest in Europe."