We have received payment for the content in this article. Learn more.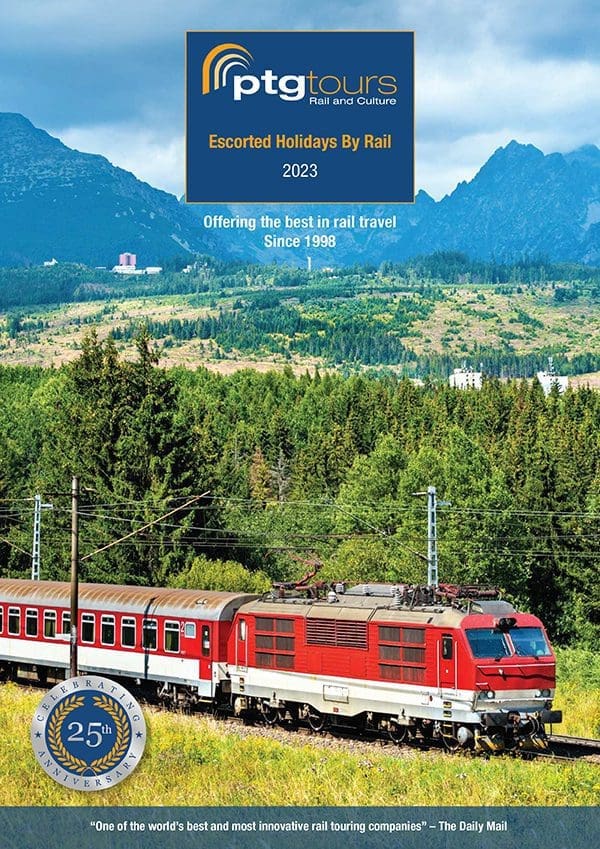 PTG is one of the very few rail holiday companies that are members of ABTA (Y2193) and ATOL bonded. ABTA membership is the highest accreditation available in the travel industry. To be accepted as a member of ABTA you must have very stringent financial controls and a large amount of surplus cash. We must report quarterly to ABTA to prove our financial position is always sound. We are also ABTA bonded which means all holidays booked through PTG are covered for financial failure – whether there is a flight element or not. We are also ATOL bonded which gives full protection to holiday with a flight element.
At PTG we have, possibly, the largest number of repeat customers of any similar company. Several of our customers have travelled with us over 50 times in our 20 years of trading and almost all of our customers travel with us again
Our holidays are unique in that identical holidays are not offered by any other rail holiday company
We have traded for 20 years and our business grows every year
We travel on the whole to countries and areas off the beaten track, and not offered by other companies, so you know if you travel with us you will have a very unique experience
We are a small friendly family run company where we care about each individual customer – many who have become friends over the years
We have a whole range of tour types aimed at people with a general interest who like to travel by the most relaxing form of transport on the planet – rail
We have about five or six holidays each year (out of 50) aimed at the railway enthusiast. These are clearly identified in this brochure, so you can choose to travel on, or avoid, these specialist trips.
Our group sizes on all of our culture tours (Classic, Vintage, Grand Tour and In Style) are small with often 12-16 travellers and never exceeding 36
Before you travel you can get to know your Tour Manager and clear up any questions or concerns you have so that you know before you set off that the tour is what you are expecting it to be.
Our new 2023 brochure is out now!
We're looking forward to a year full of rail holiday travel. We are therefore pleased to announce that our new 'Escorted Holidays by Rail' brochure for 2023 is now available.
Explore some of the world's most interesting destinations by rail.  Our experienced tour guides ensure that you'll experience a holiday to remember. Whether a train enthusiast or somebody looking to experience places you might not reach on a conventional holiday. Visit https://www.ptg.co.uk/ and download a copy today.