Originally published in The Railway Magazine, December 1978.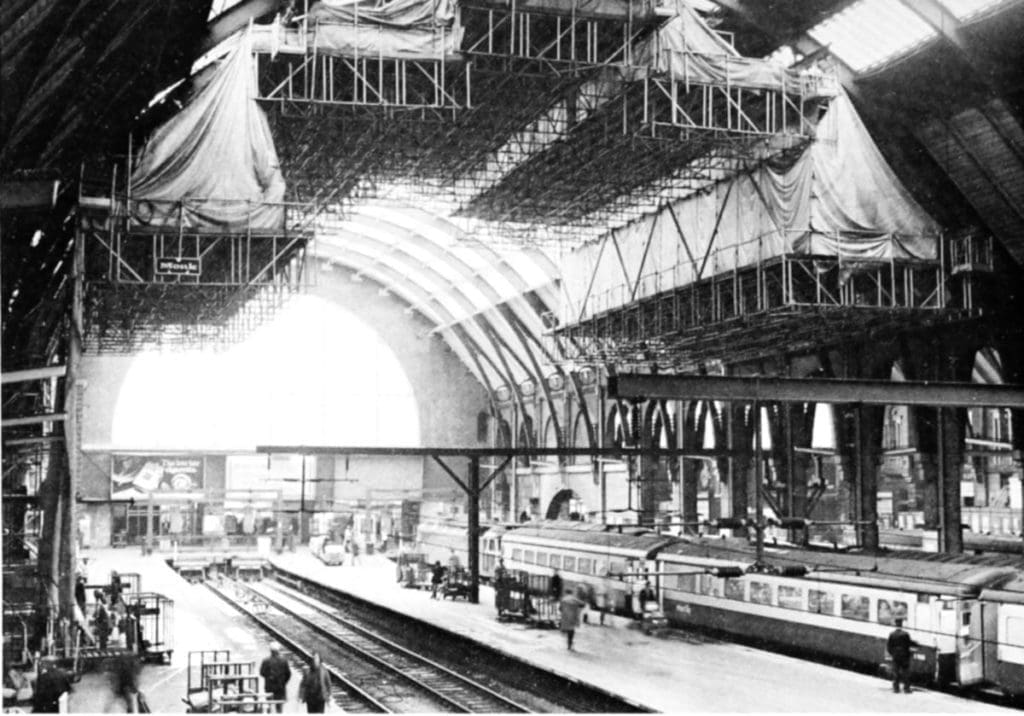 To enable roof replacement, repairs and painting to be carried out without interruption of services at Kings Cross Station, London, five suspended mobile platforms are being used (above), comprising Climalloy aluminium access structures hung on overhead trolleys which run on steel beams temporarily fixed to the sharply-curved roof arches. At the "country" end of the station, narrow-gauge track has been laid (below) near the site of the former York Road platform for a contractor's locomotive, wagons and crane to clear "arisings" following abandonment of the link with the Metropolitan Widened Lines; in background No. 47 543 is departing on the 13.04 to Grimsby.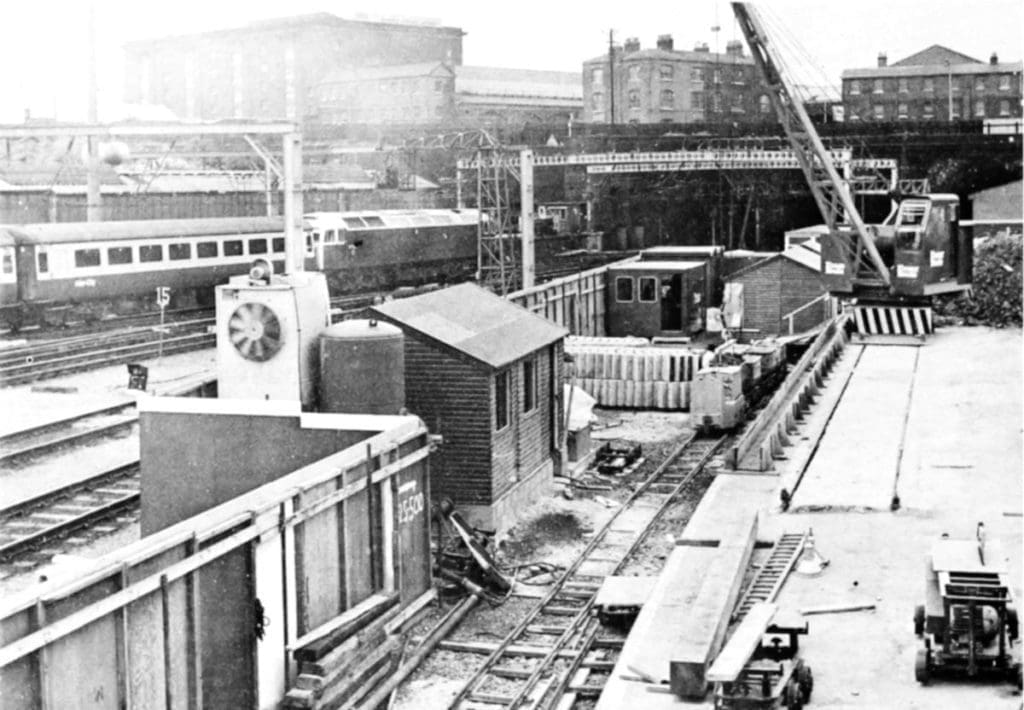 Check out more from The Railway Magazine Archive here.