Part 1: The British years (1967-71)
by Nick Pigott
As the most powerful single-engine diesel locomotive in the world at the time, Kestrel promised a motive power revolution… but it turned out to be 'too good for its own good'! Shunned by BR despite its 125mph speed potential, it vanished behind the Iron Curtain where it became the rail equivalent of the Holy Grail, sparking 'does it still exist?' debates wherever railfans met. In the first of a two-part article to mark the 50th anniversary of its construction, The RM tells the extraordinary story of Brush prototype No. HS4000 Kestrel.
IT has been described by its admirers as the best-looking diesel locomotive to grace the railways of Britain… and even today it still holds the record as the mightiest in terms of brake horsepower.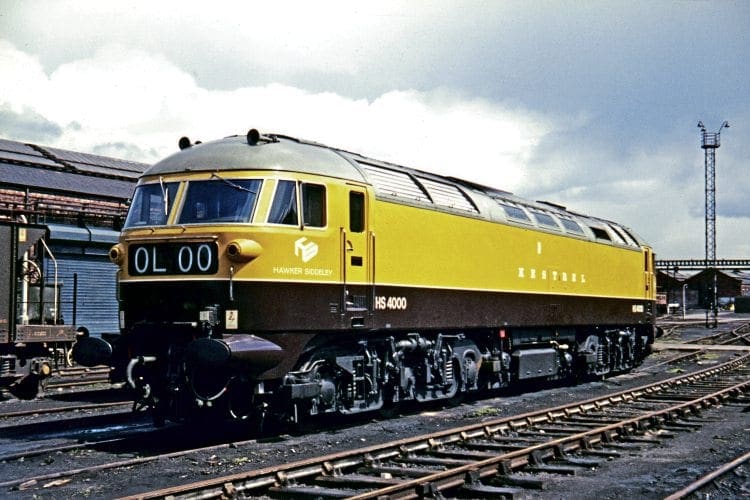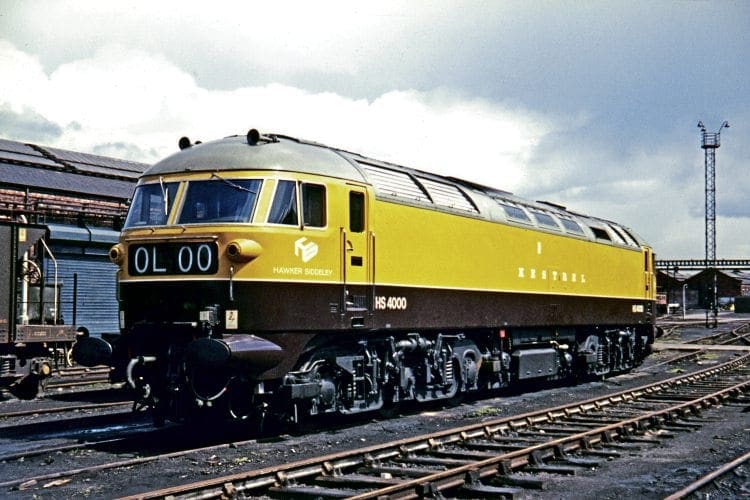 But as has so often happened over the course of history, the most gifted don't always enjoy the longest or happiest of lives and that was certainly the case with the 4,000hp prototype known as Kestrel. This great bird was capable of flying at 125mph and could soar to unprecedented heights as a heavy freight machine too, but its wings were clipped after just three years and it was packed off to the secretive Soviet Union, never to return.
What happened to it behind the Iron Curtain and the circumstances of its demise became one of the greatest 'whodunnit' mysteries of railway history and in the second part of this feature next month, we will be looking at the intriguing story of the Russian defector and its derivatives, using little-known information obtained from the former USSR. This month's article sets the scene by examining the equally intriguing story of Kestrel's time in the UK.
By 1965, BR was nearing the end of its steam cull and busily introducing the 3,000-strong fleet of main line diesel and electric locomotives it had ordered as a result of the 1955 Modernisation Plan. The largest main line class was the Brush Type 4 (later Class 47), designed by Brush Traction of Loughborough, with construction of its 512 members shared between that builder's plant and BR's Crewe Works.
Expansion
Most of the Brush 4s were fitted with Sulzer 12-cylinder in-line engines of 2,750 brake horsepower – a figure exceeded at the time only by English Electric's 3,300bhp Type 5 'Deltics' – and were ideal for mixed-traffic duties, so much so that BR in the early 1960s saw no reason for anything more powerful. But rapid expansion of the UK motorway network coupled with a need to avoid inefficient double-heading for the increasing number of bulk freight trains caused attitudes to change and, in 1965, BR let manufacturers know that it would be interested in a mixed-traffic diesel-electric of between 4,000 and 5,000hp.
Read more in the July 2017 issue of The RM – on sale now!
Enjoy more of The Railway Magazine reading every month.
Click here
to subscribe.
Comments
comments