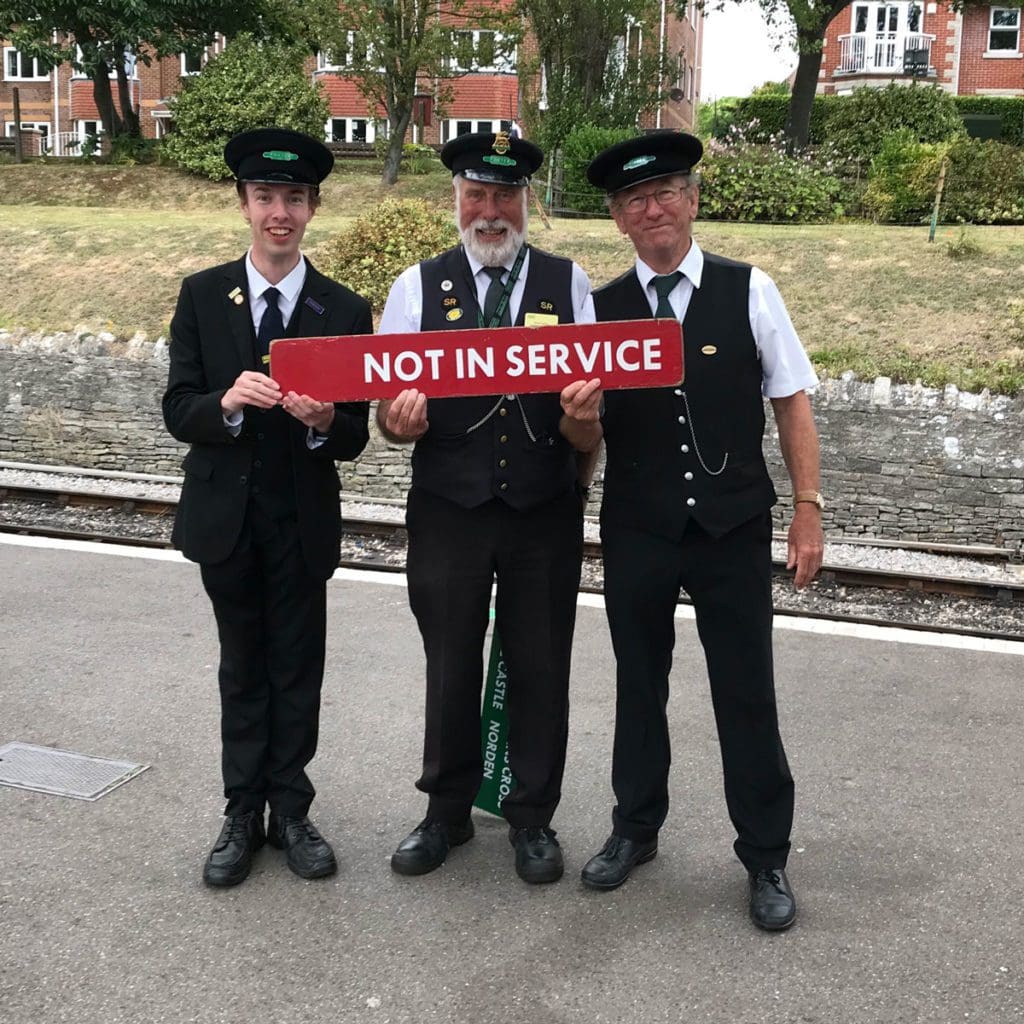 The Swanage Railway has been carrying visitors to Purbeck between Swanage and Norden for nearly 30 years using beautiful heritage steam locomotives and carriages.
Entirely rebuilt by volunteers since the line was abandoned by British Rail in 1972, the railway is now one of the biggest tourist attractions in the area as it links the National Trust site at Corfe Castle to the Victorian seaside town of Swanage.
The Swanage Railway today continues to run thanks to its volunteers who carry out virtually all of the operational and maintenance tasks needed to carry upwards of 200,000 passengers annually.
The railway has an active volunteer force of around 450 volunteers and roles that cover a wide range of experiences and skills and new volunteers are always welcome across all departments. Being a train enthusiast is not a requirement and the railway actively encourages applications from everybody regardless of background or experience – training is given where necessary and safety for volunteers, passengers and members of the public is the number one priority.
All members of our volunteer force are looking to expand their horizons a little, to try something new and to make a difference.
Multiple studies have been carried out over the the years which prove that regular volunteering can have many benefits ranging from increased confidence to learning new skills and meeting new people, so why not get in touch with the Swanage Railway today to find out more about how you can start your journey as a volunteer, in a role that's right for you.
If you think volunteering at the Swanage Railway is for you, then please contact Jonathan Evans, Volunteer Recruitment & Retention Officer by email at iwanttovolunteer@swanagerailway.co.uk or by phone on 07436 792026 to arrange a meeting at Swanage station to discuss what the railway can offer and how you can start helping today.