With new and refurbished trains on the way, a rolling programme of electrification, and a devolved Government committed to further expansion, Scotland is showing other regions of the UK how to deliver a better railway. Ben Jones met ScotRail Alliance MD Alex Hynes to find out what is in store for 2018 and beyond.
New and refurbished trains, a revitalised InterCity network, a rolling programme of electrification and numerous other improvements are part of the ScotRail Alliance's ambitious plans to increase passenger numbers and satisfaction on what is already one of the country's best performing large operators.
However, 'building while the shop is open' presents ScotRail with many challenges, from the seemingly inevitable delays to infrastructure enhancements to maintaining service reliability and unexpected issues that can have significant knock-on effects, for example the problems delaying the introduction of new Class 385 EMUs.
These are interesting times for the ScotRail Alliance, led by Alex Hynes, which brings together the franchised train operator Abellio and Network Rail's Scottish Route.
It was introduced as part of an effort to overcome many of the inherent flaws that hinder the vertically separated railway elsewhere in Britain.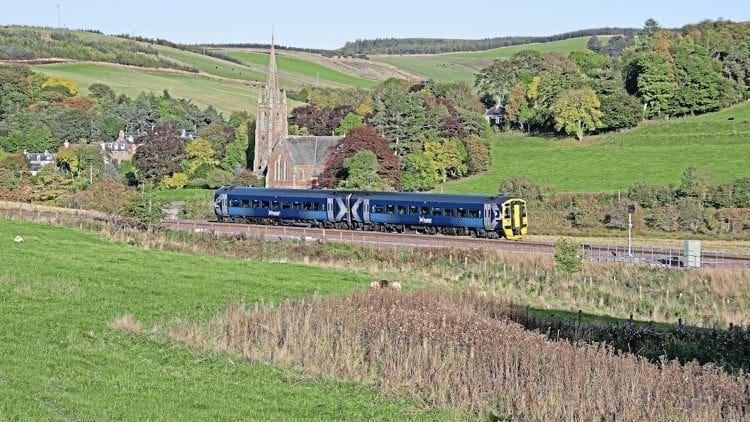 We meet a couple of months after the start of limited electric services between Edinburgh and Glasgow Queen Street via Falkirk High – a year later than planned, but on the cusp of a transformation that will see the train fleet grow by 20% and seat-miles increase a whopping 44% by 2020.
After a successful three-and-a-half year stint as managing director of Northern, Alex joined ScotRail in June 2017, taking over from Phil Verster as MD of the unique (for now) alliance between track and trains.
Alex is now in his 20th year in the railway industry and has emerged as one of the rising stars of the current railway scene.
He previously spent two years at the Office of Rail Regulation (ORR) and eight years at GoAhead Group where, as commercial director for London Midland between 2007 and 2011, he got his first taste for operations.
What excited him about taking on the challenge of running ScotRail Alliance?
"I always said that I'd never leave Northern for another Train Operating Company [TOC], but ScotRail Alliance isn't a TOC. I'm running a country's railway – it's very different.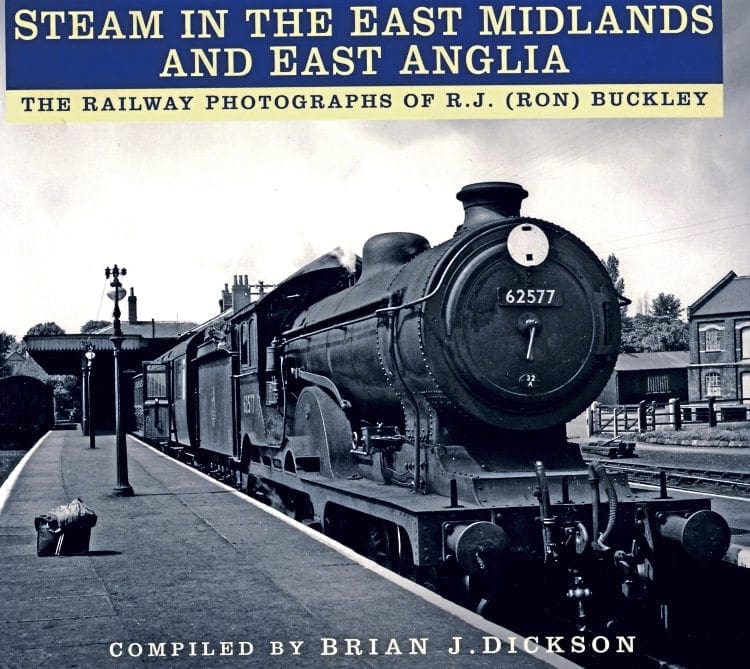 "My primary reason for coming here was to gain experience of running the infrastructure as well as the operations. But also, I always say that devolved governments regard expenditure in rail as an investment.
The tone is quite different here; the Scottish Government says 'our railway costs a billion pounds a year, we're happy with that, but how much railway can we buy for that'?
"We've got a rolling programme of electrification, we're working with the Scottish Government to decide what improvements we want for the next Control Period (2019-24), but generally there's a greater level of investment here in all forms of public services.
Article continues below...
---
---
That's why you get more investment in rail here, and why you get a better railway in Scotland."
Dynamic relationship
Does that greater level of investment result from having a good relationship with the Scottish Government, and does that allow the Alliance to act more quickly?
"It feels like a partnership," says Alex. "When we get to a crossroads, we're trying to find the 'win-win' solution. It's not a compliance-led relationship, focused on outcomes for passengers and users.
"The franchise agreement here is very dynamic, rather than static. We're constantly working with the Scottish Government to deliver improvements, for example the extra Class 320s we're bringing in to reduce overcrowding, or seeing what we can do to improve cycle provision on our trains.
"The franchise was let in 2014 and started in 2015. Obviously we're working flat out to deliver all our obligations, but we're also layering on other good things that we want to do."
"Transport Scotland [TS] is closer to what we do. When I was at Northern, the franchise management team was based in London – it's only recently moved to Rail North.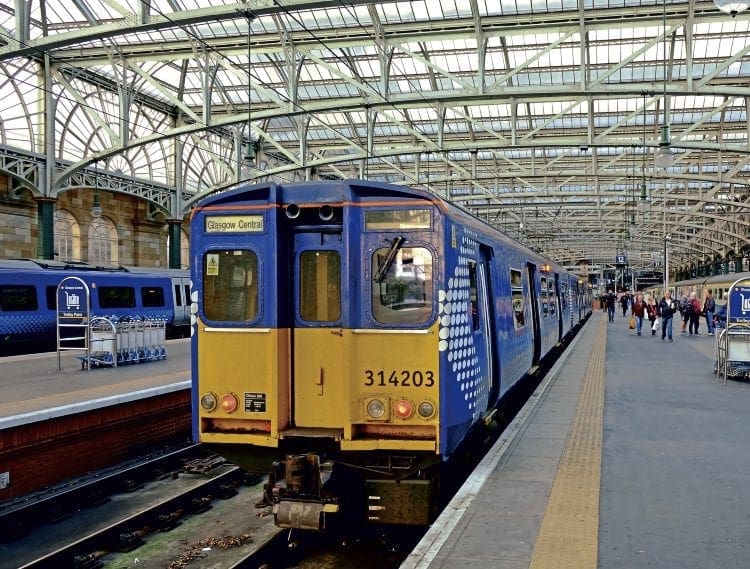 "Our client is closer to the action and there's a lot more scrutiny, but I think we can move more quickly when we need to. TS has only got two franchises to manage, us and Caledonian Sleeper, whereas DfT has to manage the whole of England and Wales as part of a much bigger government machine."
What challenges has Alex encountered since moving north?
"We are trying to deliver a safe, clean, reliable service to customers at the same time as delivering one of the largest investment programmes Scotland's railways have ever seen. For me, that's a bit like patting your head and rubbing your belly at the same time. It's hard work.
"Every single night there are hundreds of people out there enhancing the railway and then we've got to pack it away and hand it back to deliver a reliable service every day.
"At the height of the Edinburgh to Glasgow electrification project, completed last October, we would have 400 men and women working on the installation each night. I commute on that line every day and we never had a possession overrun in all that time."
He adds: "All our depots are building sites, we've built a brand-new stabling facility at Millerhill, we're electrifying Eastfield depot and inevitably that means the operation gets compromised a bit in the short-term, but the long-term benefits will be worth it.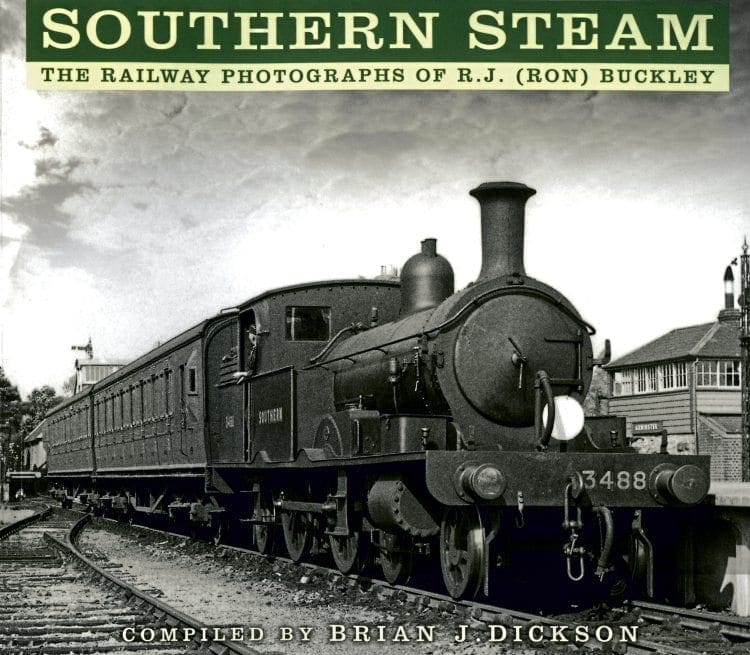 "Trying to put £2billion of enhancements in the ground as well as run a service is hard. Just look at [Glasgow] Queen Street station. We're redeveloping it, making it into an amazing gateway for Glasgow, and yet we're keeping it open to customers and trains throughout."
However, all those factors have had a detrimental effect on ScotRail's punctuality figures over the last couple of years. What measures were put in place to minimise the disruption and deliver better performance?
"ScotRail is the best performing large operator in the UK. We run 2,200 services a day and we're the most punctual in our group, above the UK average. ScotRail and Network Rail have signed up to a very challenging PPM (Public Performance Measure) target of 92.5%.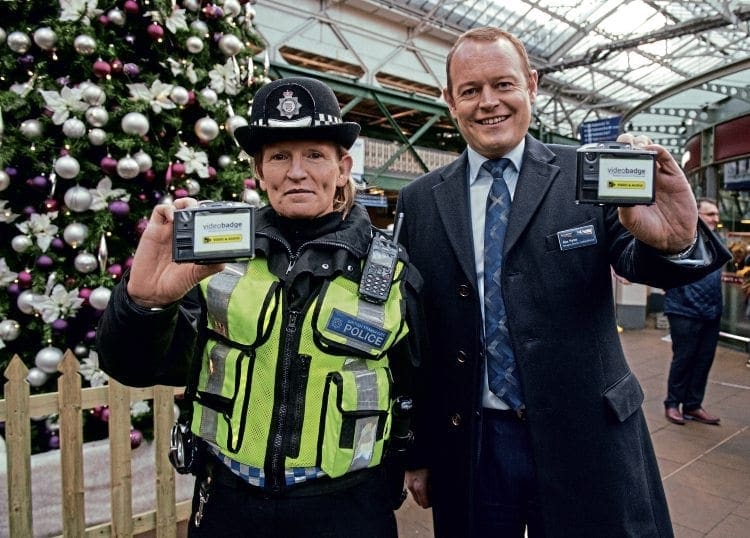 "It's true to say that performance did dip below the 90% PPM threshold. The business was also suffering from industrial action at the time, but once that was resolved, and a renewed daily focus on train service performance helped us to restore it to better levels.
"We've signed up to a PPM trajectory which gets more challenging every year, like many targets in a franchise."
In fact, Abellio says ScotRail operates under the toughest service-quality regime in the UK, with benchmarks set for everything from punctuality to station facilities and cleanliness.
Delays, cancellations and skipping station stops to recover time are all penalised under Transport Scotland's Service Quality Incentive Regime (SQUIRE).
Since it took control of ScotRail in 2015 Abellio has been fined around £7.5million, money which is reinvested into improving the Scottish rail network. Has this tough regime focused minds at the ScotRail Alliance?
"Right from my arrival here, I didn't see a credible plan to get to 92.5%, so last year I commissioned an independent review of how we manage services and how we can deliver that target. It's one thing getting there, but another thing to stay there."
Nick Donovan, former managing director of TransPennine Express recently delivered his report, making no fewer than 20 recommendations covering infrastructure maintenance and management, improvements to fleet, staff and timetable planning and various measures to maintain better services during times of disruption, particularly around Glasgow.
"We're carrying more customers than ever before, operating more trains than we ever have, but I don't think we're going to get to 92.5% via incremental improvements. We're going to have to do things differently in some areas – we're going to have to 'up our game'.
"In the Strathclyde area, our operation is more akin to a metro because of the customer numbers, the length of journeys, number of trains and short headways, but we're delivering it on infrastructure which, in some places, is still single track."
Faster, greener trains
How did the delays to the Edinburgh Glasgow Improvement Programme (EGIP) affect the Alliance's plans to reach its performance targets?
"It's given us a headache. But, of the 16 enhancement milestones in Scotland for Control Period 5 (2014-19), 15 were delivered on time. Edinburgh to Glasgow electrification was delivered ten months late, and the challenge is to claw back some of that time. We're working bloody hard to do that.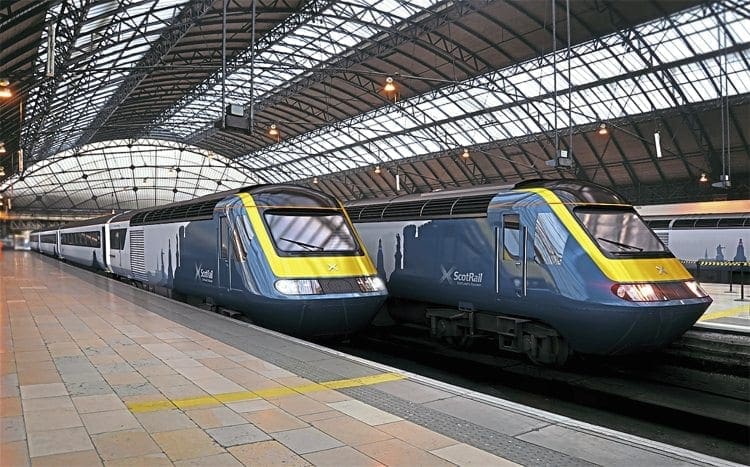 "We started running electric trains, using Class 380s, in December, so customers are already benefiting from faster, greener, longer trains on the route. Some trains are already doing the journey in 44 minutes, and from December 2018 they'll all do it in 42.
"The problem is that when you have a plan and infrastructure and rolling stock delivery slips, you have to 're-plan the plan'. Not only is the railway a building site, but our fleet is in a transitional phase."
ScotRail currently has around 800 vehicles in its fleet, ranging from late-1970s Class 314 EMUs to Siemens-built Class 380s, dating from 2009/10, not to mention Class 156, 158 and 170 DMUs, delivered between the late-1980s and early-2000s.
With 70 three-car and four-car Class 385s on the way from Hitachi and 27 2+4 or 2+5 HSTs to be phased in from May 2018, that fleet will increase to around 1,000 vehicles by 2020.
"Once we've got that fleet, we're going to operate it more intensively,"says Alex. "Seat miles will increase by more than 40% – an extraordinary increase, and hopefully we will fill all those seats with bums."
Relatively few trains will actually disappear – the BR-built Class 314s should be withdrawn by December and small numbers of Class 158s and 170s are being transferred south to boost capacity in northern England.
Otherwise, the trains will be refurbished to a high standard, receiving better seats, wi-fi and new lighting, and used to provide more capacity on the busiest routes. The fleet will also be used more intensively, providing up to 44% more seat-miles than the current diagrams.
One beneficiary will be the Borders Railway, which is planning to move from two-car Class 158s to three-car Class 170s as standard from December 2018.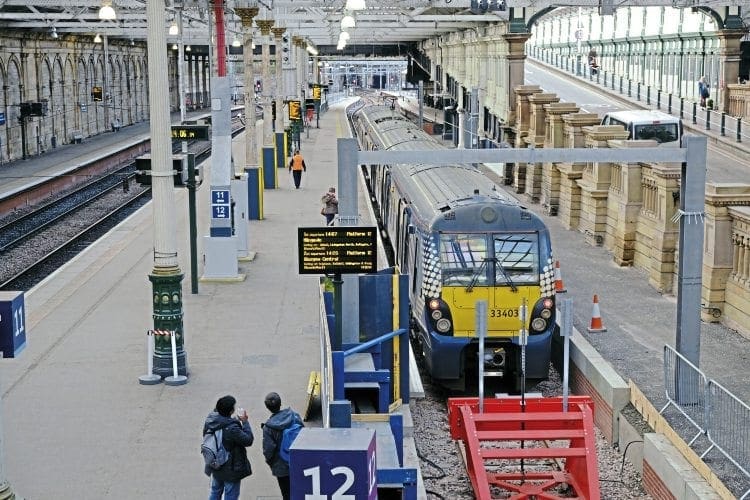 However, delays to the introduction of Class 385s are causing further headaches for ScotRail as the loss of DMUs will leave it short of trains for much of this year.
As this issue of The RM was being compiled, short-term measures to compensate were being discussed, including the possible use of off-lease Class 365 EMUs on the Edinburgh to Glasgow route until the '385s' are approved.
"We spend a lot of time re-planning the plan," admits Alex, "but also making sure we have a Plan A, B, C and D to ensure we can still deliver a service."
Does having Network Rail Scotland under the same 'roof' help when re-planning is necessary?
"I think so. There's a greater level of visibility between the alliance partners and a greater appreciation of each other's challenges because we're closer to one another.
"Compared to our counterparts in England and Wales, this arrangement lends itself more readily to the ScotRail franchise, as we operate 95% of the trains running on Network Rail Scotland's infrastructure. There's a high degree of overlap and that helps a lot. But, the members of the Alliance exec (executive committee) are still learning the other party's business.
"For example, we saw that the coach operators run 24 hours a day, seven days a week between Edinburgh and Glasgow and we asked NR if that would be possible on our route. In the run-up to Christmas we ran extra trains on a Friday because we were able to get additional access.
"We took that decision within weeks and just did it. I'm not convinced that would have happened so easily without the Alliance and the infrastructure team understanding the commercial logic behind it."
Is this combined approach also helping with the unexpected delay to the Class 385 fleet?
"The first job is to make sure we get type approval. And for that you need a train which is compliant. We, the operator, also need to accept the trains and for that they've got to work. We've run thousands of miles already with them and the list of issues which need addressing is getting smaller and smaller.
"Windscreens are still on that list and transformers are being replaced by Hitachi at Craigentinny in Edinburgh. But there are all manner of other things, such as software updates, making sure it works correctly for features such as the passenger information systems and selective door opening.
"Our original First Class seats didn't pass fire regulations, so we had to change them and we had to deal with the visibility of passenger information systems from certain seats."
Originally planned to be introduced in December 2017, their passenger debut was put back to March, then May, and is now expected in December after ScotRail drivers reported problems with sighting signals at certain locations during training runs.
Problems aside, does he rate the Class 385 as a quality train?
"They're going to be great. Lots of extra capacity, really nice First Class area and end gangways so we can run a trolley service through the whole length of the train, and conductors can pass right through too. Already fewer people are arriving ticketless at either end on the Class 380s, and onboard food and drink sales have gone up. We're really keen to get them into service as soon as possible."
When they are finally approved, the '385s' will be used in seven-car formations to supplement, and then replace, Class 380s on the Edinburgh to Glasgow shuttles.
Once platform extensions are complete at Queen Street, eight-car trains will be introduced, providing a significant increase in capacity and quality over the current six-car Class 170s. As electrification extends, the '385s' will also replace DMUs on to the Shotts line, Stirling, Alloa and Dunblane by 2020.
Game changer
At the other end of the age spectrum, one of Abellio's commitments for ScotRail is the introduction of extensively refurbished ex-GWR HST sets on internal inter-city services. What difference will they make to Scottish passengers?
Clearly enthused by the prospect, Alex says: "I think they're going to be amazing. I think the HSTs will change the game more than the '385s'.
"We know our customers already use them in preference to our DMUs (on the Inverness and Aberdeen routes served by VTEC) and our short sets are going to go like the wind.
"The power cars have been refurbished several times already, but the coaches will gain new sliding doors, controlled emission toilets and the interiors will be 'tartaned up'.
"We're keeping the very nice GWR leather seats in First Class, but Standard Class will get better seats that line up with the windows, more tables and better seat pitch.
"Tourism is a big market for us, we've got some of the most beautiful railway journeys in the world and people want to see that scenery."
He adds: "We're bringing back the InterCity brand too – the HSTs will be branded InterCity ScotRail. We had to get permission from the DfT as it still owns the rights."
The 27 HST sets will deliver a significant increase in quality on inter-city services between Scotland's seven cities (Edinburgh, Glasgow, Dundee, Aberdeen, Inverness, Perth and Stirling), accelerating schedules, providing more seats and more comfort (plus a 'real' catering service for the first time in many years) on key routes.
The first sets from GWR have been in Scotland for several months, used on driver and depot training, while the first modified and reliveried power car headed north in early-February.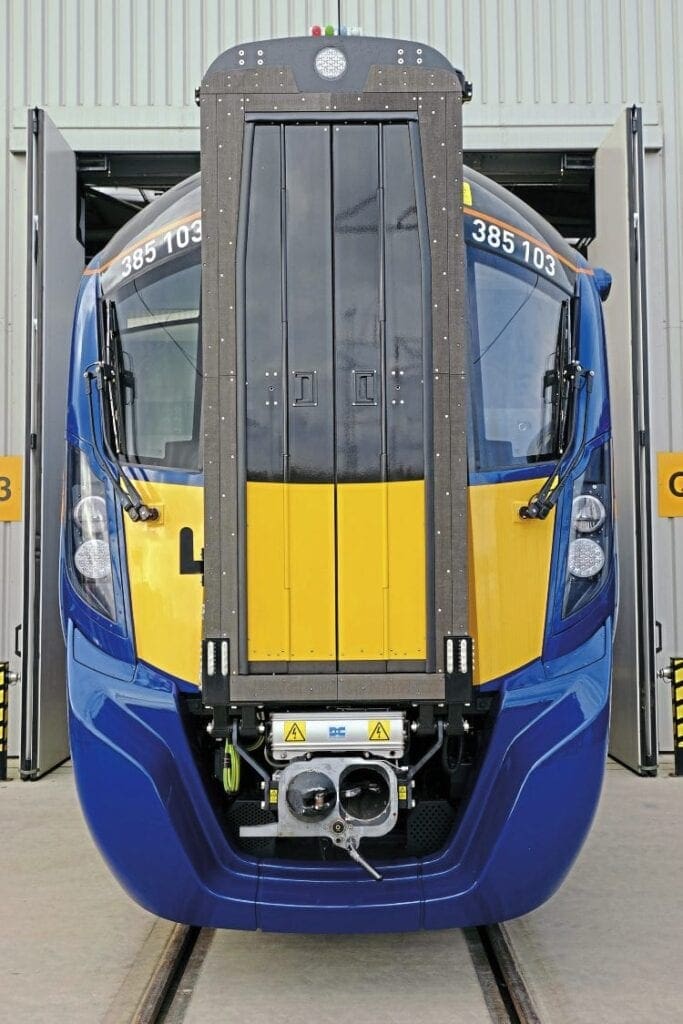 The first rebuilt Mk3 trailers followed from Wabtec in April, and the first set should be introduced on the Edinburgh to Aberdeen route later this month, with phased introductions through to May 2019.
Great Railway Journeys
Talking of those scenic railways, such as the West Highland Line, does Alex believe there's a case for obtaining, or converting, bespoke panoramic trains to give passengers the best possible view of the passing landscape?
"That remains the aspiration of the Scottish Government and Scotland's railway, but we have to find a solution that works.
"We've got some ideas which we're discussing with the Government, but it's not just about creating a bespoke fleet that would be captive. We also need to consider factors such as transporting bikes.
"For example, on the West Highland Line, the rolling stock on that route becomes captive from 2019. At the moment it isn't; Class 156 sets may do a morning peak trip in the Glasgow area before heading out. We're short of diesel sets at the moment, so we can't afford to have a captive fleet. Having a larger fleet will open up new options for us.
"I regularly meet Visit Scotland (the Scottish tourist organisation), and Scottish tourism is booming. There isn't currently enough capacity in Scotland for tourists, particularly at the premium end of the market, and it's overheating.
"People want to come to Scotland and spend money, and we need to be better at taking it off them. That's another reason why I think our new InterCity offering will be a game changer. It's going to attract these high-spending overseas tourists."
What about Scotland's less high-profile routes, such as the Stranraer line? Is there a plan to promote them?
"Stranraer is one of our 'Great Scenic Journeys' and is being marketed as such, but it currently takes you to a ferry terminal that's been closed for some years and isn't a great gateway to the area. The line will get refurbished trains soon, and we're keen to develop its identity and that of our other scenic routes.
"On the Far North Line, performance is the best it's been for years; we've invested in improving infrastructure and rolling stock reliability and it's worked a treat. After years of decline, patronage on the Far North Line went up by 7% last year."
A requirement of the new ScotRail franchise, awarded in 2014, was a commitment to operate steam-hauled tourist trains on certain scenic routes. However, in reality this has proved difficult, with Abellio handing over responsibility to the Scottish Railway Preservation Society (SRPS) in 2017. What's the long-term future for such operations?
"You're not the first person to ask me about steam," admits Alex, "especially after what I did with Northern and Tornado on the Settle-Carlisle Line. But the issue with steam is cost. Would I like to experiment with steam in Scotland? Yes, I would.
"Do I have the brain space for it this year? No, absolutely not. We're under so much pressure to deliver the committed improvements and there's so much going on that we need to do the basics right before we start experimenting.
"I'm trying to create a more risk-taking entrepreneurial culture and I have some ideas about what we can do on that front, but we're not ready for steam yet."
A bigger, better railway
For the longer term, following the success of the Borders Railway, is there more scope for
reopening closed railways in Scotland and what are the best candidates?
"The Borders Railway has been phenomenally successful – well ahead of projections. We have a team of people still working on the line to maximise the social and economic impact of the line through initiatives, such as reusing station buildings, and we've recently increased train capacity on the line.
"The Scottish Government is studying the feasibility of reopening the Borders Railway to Hawick and possibly to Carlisle. My personal view is that I don't see a particularly great business case for extending the line to Hawick – it's not a teeming metropolis – but if you continued on to Carlisle and created another strategic link between Scotland and northern England it might make more sense.
"There's also a big campaign going on around the Levenmouth branch in Fife, and in late-February the Scottish Parliament voted to set up a fund to study line reopening schemes. Levenmouth is probably the strongest candidate. These are decisions for Transport Scotland, but I would like to see a bigger and better railway for Scotland."
What lessons can other operators and Network Rail routes learn from the ScotRail Alliance, given the current Government's ambition to see them rolled out more widely across the UK railway?
"It's not easy. I would encourage other NR Routes and TOCs to focus on collaboration rather than integration. And, in order to maximise the benefits of alliances, you need the right leadership, structure and governance. You also need the right behaviours – they're just as, if not more important than the other factors.
"We're not saying what we do here is perfect, or that if everyone did what we did the railway would be better. We continually review the performance of the alliance, what's working and what isn't, what needs to change, what should we do together, or separately.
"I'm the Route MD for Scotland and the TOC MD, but a big part of what I worry about is enhancements, which doesn't report to me – we are their client. Layering enhancements on top of an alliance makes things more complicated.
"For me, one of the benefits of an alliance is that each bit of the railway has a better understanding and appreciation of the challenges faced by the other parts. The railway right across the UK would be better if all the parts were better at communicating with each other."
By the time Abellio's franchise ends in 2022, or 2025 if the Scottish Government grants it a three-year extension in 2020, how will Alex Hynes judge its success?
"We are here to build the best railway Scotland's ever had. That really resonates with people because it's true. Last spring we delivered record customer satisfaction of 90%. It ebbs and flows a bit, but if we can achieve that before we've even delivered the new electric trains, the HSTs, refurbished trains, the Smartcard and the better stations, we're going to take this business to the top of the league tables.
"My vision is that our customers will judge whether we've been successful or not; that's not for me to judge. I'd like to take Scotland's railway to new heights of customer satisfaction, and if we manage that, I'll be happy." ■
Read more News and Features at www.therailwayhub.co.uk/ and also in the latest issue of The Railway Magazine – on sale now!
The Railway Magazine Archive
Access to The Railway Magazine digital archive online, on your computer, tablet, and smartphone. The archive is now complete – with 123 years of back issues available, that's 140,000 pages of your favourite rail news magazine.
The archive is available to subscribers of The Railway Magazine, and can be purchased as an add-on for just £24 per year. Existing subscribers should click the Add Archive button above, or call 01507 529529 – you will need your subscription details to hand. Follow @railwayarchive on Twitter.

Enjoy more of The Railway Magazine reading every month.
Click here
to subscribe.