Scotland announce ambitious plans to decarbonise rail passenger services, plus a legendary railway bridge returns home. Here is this week's news roundup:
Scotland launch plans to decarbonise rail passenger services by 2035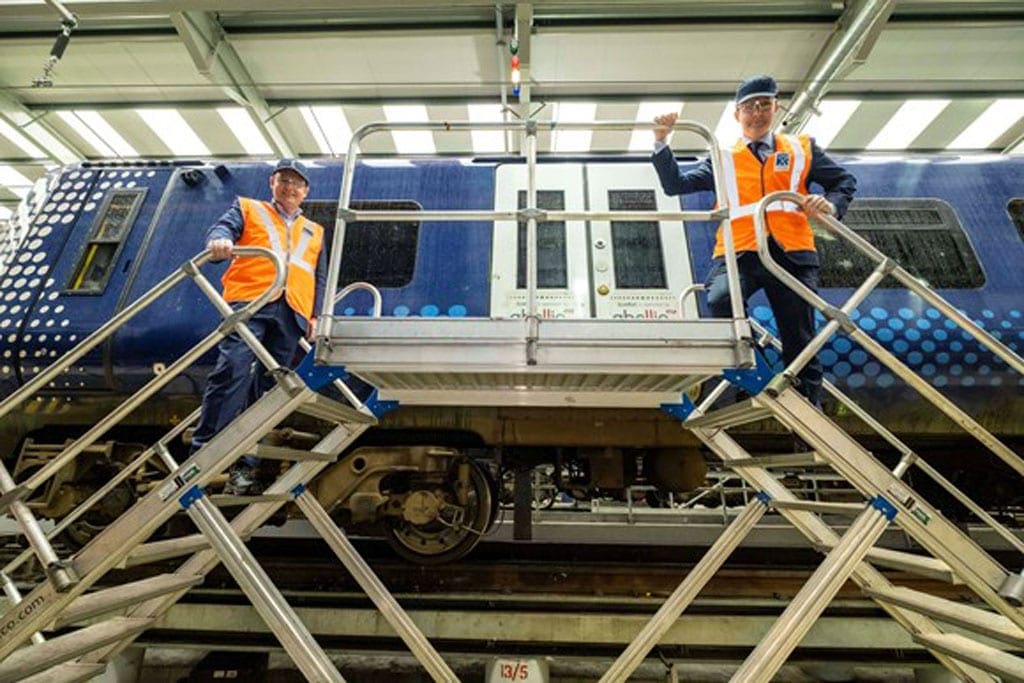 Scotland has announced plans to decarbonise the country's rail passenger services by 2035.
Transport Secretary Michael Matheson launched the ambitious plan when speaking during a visit to ScotRail's Shields Road electric fleet Depot, unveiling Transport Scotland's 'Rail Services Decarbonisation Action Plan'.
Read the full details of the plan here.
New Thameslink screens at St Pancras improve passenger experience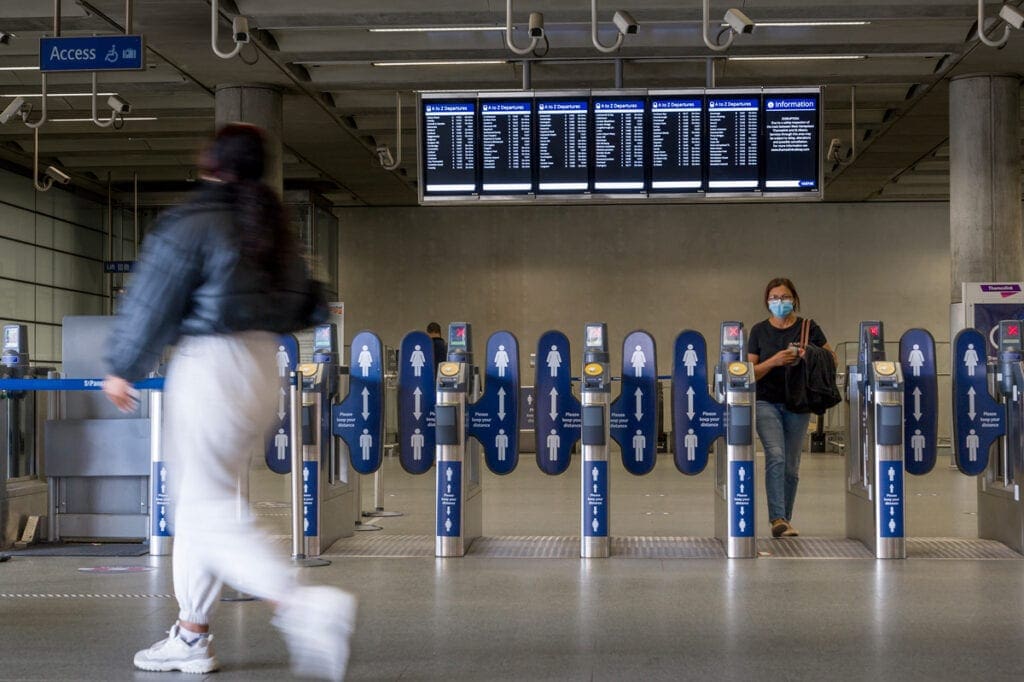 Thameslink passengers using St Pancras station will now benefit from clearer, more comprehensive information on seven new screens at the street-level entrance to the operator's subterranean platforms.
Responding to comments from passengers, Govia Thameslink Railway asked Network Rail to replace the four outdated older screens above the Thameslink gate-line so more service information could be provided, more clearly, particularly during periods of disruption. Read the full story here.
World's first iron railway bridge returns to Locomotion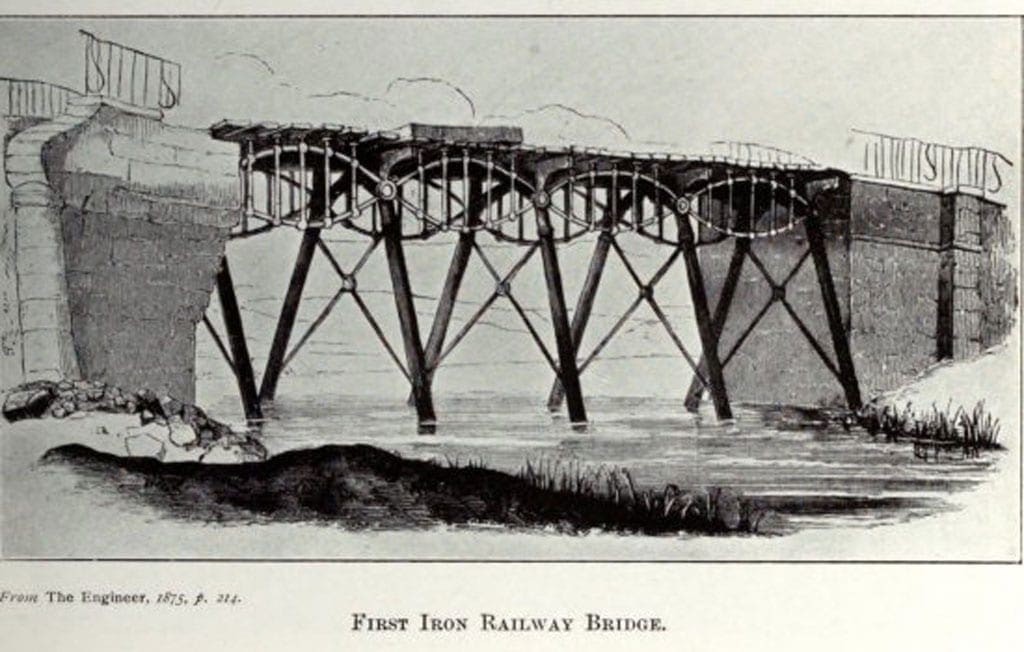 Gaunless Bridge, the world's first iron railway bridge, is returning to Locomotion in Shildon, County Durham.
The news comes as the museum reopened to the public on Tuesday for the first time since it closed on March 17 because of the COVID-19 pandemic.
The bridge, designed by George Stephenson, will return to County Durham for permanent display at Locomotion. Find out about the history of the Gaunless Bridge here.
London Transport Museum appeal for donations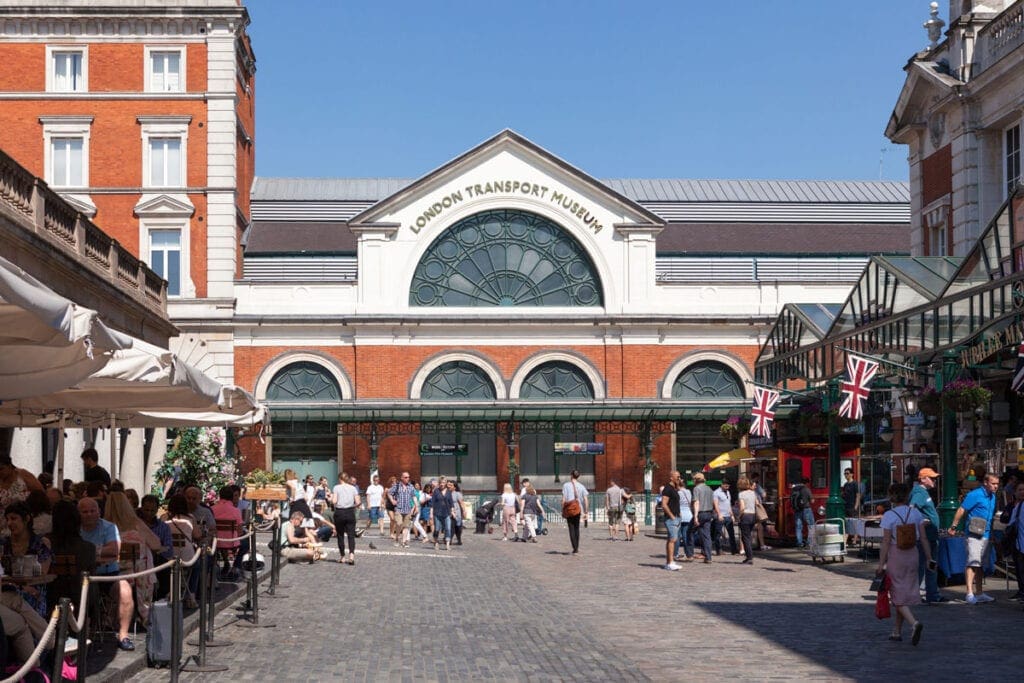 The London Transport Museum is appealing for donations towards maintaining its future as it looks to reopen in the autumn.
The museum, which was forced to close its doors in March due to the COVID-19 pandemic, has announced losses of £1.5 million and counting. Read the full story here.
Rail Riders relaunch rail travel vouchers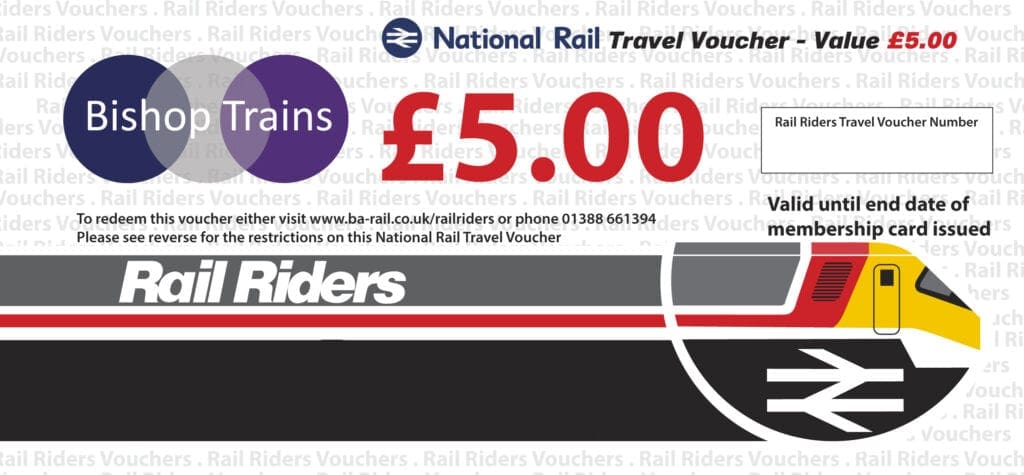 Remembered by former members, the Rail Riders travel vouchers which gained them discounted travel on the British Rail network between 1981 and 1991 are returning.
Since its relaunch back in February this year, Rail Riders has steadily grown and can now offer members discounted travel on 49 heritage and mini railways alongside 35 railway themed outlets from model shops to online businesses and in March this year DB Cargo named 66175 Rail Riders Express.
The latest development in the growth of Rail Riders is the partnership with Bishop Trains, a National Rail ticket retailer based at Bishop Auckland railway station. This has led to the introduction to Rail Riders members the unique opportunity to have discounted Rail travel vouchers again. Click here for the full details.
Latest service updates
Gatwick Express – Gatwick Express services suspended until further notice.
Grand Central – Grand Central services restart from Sunday 26 July.
Transport for Wales – Amended service on the Heart of Wales Line until the end of service on Saturday 1 August.

We are using hospital-grade cleaning products in all public areas across the network.
Key interchanges are being cleaned throughout the day, and we have increased our cleaning frequency to ensure regularly touched surfaces are clean. Check our guidance on safer travel before your journey.
As customers return to our network there are a few things we ask you to keep in mind:
You must wear a face covering over your mouth and nose for your entire journey including inside stations, unless you are exempt. This is to keep everyone safe. Please be assured the police and our enforcement officers are working to ensure everyone is wearing one and people may be refused entry, could risk a fine or be prosecuted if they are not.
Travel during quieter times, between 08:15 and 16:00 and after 17:30 on weekdays. Find out more about busier times and stations.
Please maintain social distancing from other passengers wherever possible and allow extra time as some station layouts may have changed.
We have lots of online tools to help you plan your journey, including maps with walking times between Tube stations and walking times between shops and attractions in West End.
No Night Tube or London Overground Night Service and limited Night Bus services are running. Check before you travel and plan your journey ahead of time.
District line – Due to engineering work on Saturday 1 and Sunday 2 August, there will be no service between Tower Hill and West Ham. Rail replacement bus service DL6 will run.
Hammersmith & City line –
Due to engineering work on Saturday 1 and Sunday 2 August, there will be no service between Hammersmith and Barking. Use alternative Tube and local or replacement bus services.
If you can, try walking or cycling part of your journey. Plan your journey ahead of time.
See the latest status updates on London Underground, including a map of closures.
Due to engineering work, the following London Overground services will be affected.

On Saturday 1 and Sunday 2 August, there will be no service between:
Highbury & Islington and New Cross Gate. Rail replacement bus service X will run between Dalston Kingsland and New Cross Gate. Or use Tube, DLR or local bus services
New Cross Gate and Crystal Palace or West Croydon. Use alternative Southern Rail services, and local or replacement bus services
Surrey Quays and Clapham Junction. Rail replacement bus service M will run between Canada Water and Clapham Junction
Liverpool Street and Enfield Town. Use local bus or Tube services. Rail replacement bus service L1 will run between Seven Sisters and Enfield Town
Liverpool Street and Cheshunt. Rail replacement bus service L2 will run between Seven Sisters and Cheshunt. Or use Greater Anglia services
Liverpool Street and Chingford. Use Tube services. Rail replacement bus service L3 will run between Hackney Downs and Chingford
See an overview of planned track closures for the next six months.

See the latest status updates on London Overground, DLR, TfL Rail and Trams, including a map of closures and information about rail replacement buses.
Check website for status.
From Monday 27 July all passengers using the Emirates Air Line will be required to touch in and out, with Oyster or contactless cards, at the EAL gate-line as usual. Opening hours will be from 07:00 until 22:00 Mondays to Fridays, 08:00 until 22:00 Saturdays/bank holidays and 09:00 until 22:00 Sundays. Due to social distancing measures only one passenger is allowed per cabin, unless a household or group is travelling together.
Check website for status.
All London buses are now taking payments after enhanced safety measures were installed across the fleet to protect drivers and customers from coronavirus. Customers are now required to touch in with Oyster, contactless or concessionary cards on all buses, entering through the front doors on most buses as we return to traditional front-door boarding.

Temporary bus capacity limits have now increased. Double-decker buses now carry up to 30 passengers, while single-deckers can carry either 11 to 14 passengers depending on their size. Signs on buses clearly mark these new passenger limits, and bus drivers can allow more passengers on board if they are travelling in household groups. Check for more information relating to your route.

Due to the following works, some buses may be diverted or stop short of their normal destination. Make sure you check before you travel.

A10 Bishopgate corridor – This week, as part of our Streetspace for London programme, there will be changes made to the streets surrounding Liverpool Street Station, along the A10 Bishopsgate corridor and all the way up to Shoreditch Highstreet Station. These changes include introducing bus and cycle only access to some streets from Monday to Friday 7am-7pm and will enable travellers to walk, cycle and use public transport while maintaining a safe social distance.

If you are driving through the area, but not stopping locally, please consider an alternative route to avoid delays to your journey. If you cannot avoid the area, please stay on the Inner Ring Road, rather than local streets, if possible. Please also drive carefully around these busy spaces, while pedestrians, cyclists and other traffic get used the layout changes.

City of London – From 07:00 Saturday 1 August until midnight on Sunday, Upper Thames Street is closed eastbound. All traffic will be diverted via Puddle Dock, Queen Victoria Street, Cannon, Eastcheap, Byward Street. This is due to development work being carried out. Delays are expected, please plan ahead, a signed diversion route will be in place. Check before you travel and use alternative routes where possible.

Kingston – From 6 July until 14 August there will be a series of overnight lane restrictions on the A3 between Hook Underpass and the Kingston Bypass. Works will take place Monday to Friday from 22:00 until 05:00. This is due to essential maintenance work. Please plan ahead and check before you travel, for the latest information please visit status updates.

Shoreditch – Until 30 September 2020, Shoreditch High Street will have a contra-flow reducing the width of the carriageway in both directions between Holywell Lane and New Yards Inn. This is due to Shoreditch Village development works.

London Bridge – Until 31 October 2020, London Bridge is closed to general traffic (except buses, licensed taxis, motorcyclists and cyclists). Diversions are in place and there are changes to the junction either side of the bridge. Please take extra care when driving while all users, including pedestrians, get used to the new layout.

Drivers using Blackfriars Bridge or Tower Bridge should expect queues while crossing the river. Travel outside of peak times and use alternative river crossings including Westminster and Lambeth bridges where possible for an easier journey. This is for essential maintenance works being carried out by the City of London Corporation. Please visit our London Bridge works page for more information.

Check whether your bus is affected.

See the latest status updates on road travel.
The following docking stations will be out of service this weekend:
Northumberland Avenue, Strand
Victoria & Albert Museum, South Kensington
Broadley Terrace, Marylebone
Find out how to hire a Santander Cycle.
Find your nearest Santander Cycles docking stations.
Metros Around The Country
While government advice is to only use public transport where alternative travel options such as walking, cycling or driving are not available, we remain committed to providing a regular, robust, and above all safe service for those who need it.
The following frequency is in operation:
The frequency of service Monday to Saturday will be:
Start of service until 06:30 – Trams every 15 minutes
Between 06:30 and 20:00 – Trams every 12 minutes
From 20:00 until the end of service – Trams every 15 minutes
The first trams travelling the full route will leave Wolverhampton St George's at 05:15 and Library at 05:07.
The last trams travelling the full route will leave Wolverhampton St George's at 23:27 and Library at 23:34.
Trams are every 15 minutes on Sundays
You can view the full timetables here:
Monday to Saturday temporary timetable
Sunday temporary timetable
Trains are running to all destinations; however, 2 afternoon peak services have been cancelled due to staff availability and the pandemic. Please leave extra time for your journey.
When we are running a good service the status will show as 'No Metro disruptions'. Any delays (less than 15 minutes) to service will be announced via the station PA system and passenger information boards. If delays occur resulting in trains running more than 15 minutes later than advertised the status will be updated by an automatic travel alert system.
When travelling on Metro wear a face covering, this is mandatory, stay apart from others and wash or sanitise your hands regularly.
For more information visit nexus.org.uk
Help keep yourself and everyone safe when you're outside the home by thinking about how and when you travel and following safety guidance.
You can use public transport but please consider active travel options such as cycling and walking.
Plan ahead, allow extra time for your journeys, avoid the busiest times and routes if you can and be patient when travelling.
You must wear a face covering when using the public transport network, including at transport hubs and interchanges, unless you are exempt. If you don't, you may be unable to travel and you could be fined £100. Read our face coverings guidance.
Keep your distance from others, clean your hands frequently and use contactless payment.
If you are using public transport, TfGM and public transport operators have put more measures in place to help you travel safely, including enhanced cleaning, extra services and passenger information and signage.
You can sign up for TfGM travel updates  here.
As many businesses begin to reopen and more people return to work, we're steadily seeing more people using the tram. We're increasing the number of services back to the usual level so our customers can continue to maintain social distancing.
Timetable from 3 August:
Monday to Saturday
6-7am – from every 15 minutes
7-10am – from every 7 minutes (every 10 minutes on Saturdays)
10-3pm – from every 10 minutes (every 7 minutes on Saturdays)
3-7 pm – from every 7 minutes
9pm – midnight – from every 15 minutes
Sunday
6-7am – from every 15 minutes
7am-7pm – from every 10 minutes
7-11pm – from every 15 minutes
As a result of the COVID-19 pandemic, services are now operating between 07:00 and 19:00 Monday to Saturday.
This was based on staff availability to provide a reliable service to key workers and those making essential journeys.
Sunday services will still operate between 08:00 and 20:00.
From Monday 18 May services will increase, to learn more please click here
Full timetables are available here.
From Sunday 12 July, we've added even more journeys to our timetables as further restrictions are lifted and more businesses reopen. You can always view our latest timetables online or on our mobile app. From Sunday 19 July, our trams also returned to action along the promenade.
Due to rail replacement work taking place between Gleadless Townend and Spring Lane, trams are unable to operate between Halfway and Sheffield Station from Saturday 25 July – Tuesday 01 September 2020.
Check our latest timetables before you travel. Don't forget that revised timetables are in operation and that Rail Replacement works are taking place.
The first tram and last tram will run at their usual time, but customers should expect trams to operate every 15 minutes during the day with this being kept under constant review.
The Subway is running as normal.