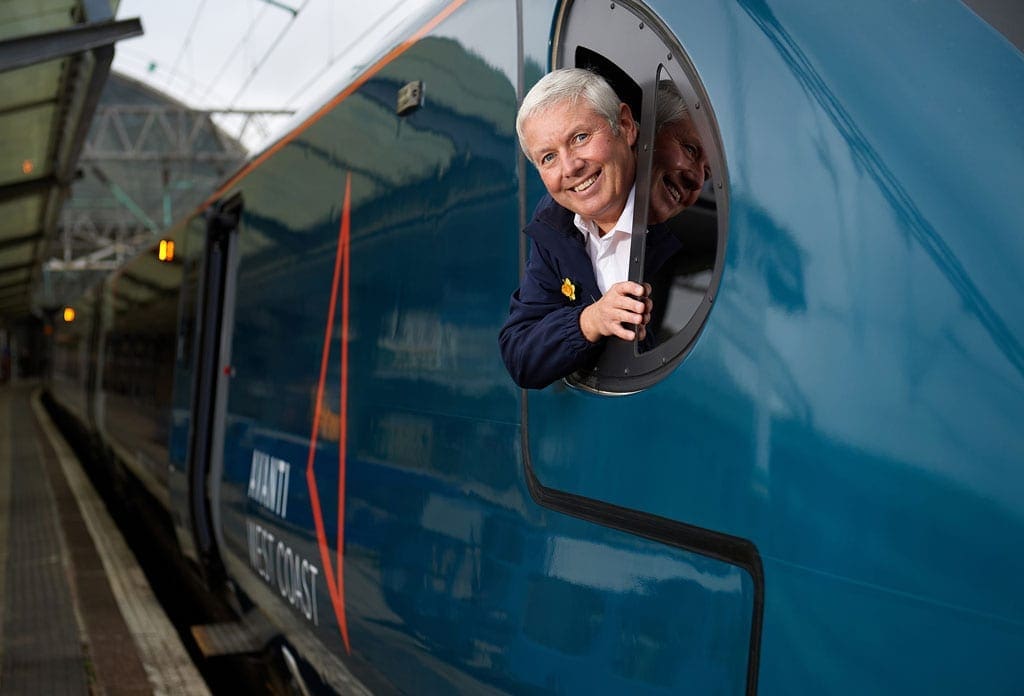 Avanti West Coast has released a new video giving people an insider-look from the unique viewpoint of a train driver.
In an eight-part video series, Tales from the Track, Avanti showcase the West Coast Main Line from inside the driver's cab of an iconic Pendolino – filmed during lockdown.
Using a front-mounted digital camera, the series guides viewers with uninterrupted views, complemented by commentary from two experienced Avanti West Coast drivers, who discuss points of interest and impart their wisdom along the way. 
The vignettes highlight the 'best of' of the inter-city operator's London Euston to Glasgow Central route, featuring stunning scenery along the way.
With over 50 years driving experience between them, commentators Darran and Dave provide anecdotes and interesting facts about the West Coast Main Line. From The Great Train Robbery in 1963 where £2.6 million was stolen, to accounts of 2am journeys through the Lake District under a full moon with 360 degree views of snow-capped mountains.
The men also recall the 1937 record breaking steam engine journey which accidentally broke the speed limit on the approach to Crewe, having just set a speed record of 114mph with its 6220 Coronation Class engine.
Comforting customers
Avanti West Coast hope the videos will comfort customers who have missed travelling with the operator, as well as inspire those considering a career as a train driver.
Speaking about filming the footage, Dave said: "I'm so proud to say I'm a train driver. I really couldn't imagine myself doing anything else.
Article continues below…
Advert
"It is a real privilege to have been able to chat with Darran and share some insight in what it's like to drive high speed trains. There can't be many better office windows."
The series is available to watch on Avanti West Coast's website and will also be rolled out across the company's social media channels.