By Richard C Long
ONE of the quirkiest and most interesting parts of the UK rail network is the line from Shanklin to Ryde Pier Head on the Isle of Wight.
Since 1967, the line has been operated using second-hand London Transport Tube trains, and this new book provides a thorough history of the island's electric trains.
From the original '4-VEC' and '3-TIS' sets (the codes a reference to Vectis, the island's Roman name) to the current 1938 Stock that replaced it in the late-1980s, the island has acted as a retirement home for vintage Tube stock over the last 50 years.
The author has compiled an interesting history of the railway, from the closure of most of the island network in the 1960s, to the various proposals for replacing steam on the Ryde to Shanklin line, and the preparations for electric operation in the mid-1960s.
However, the main body of the book traces the history of the electric fleet, from early BR blue days of the 1923 Stock, through proposals to replace them with Class 503 EMUs transferred from Merseyside, to the 1980s facelift and eventual replacement with (slightly) newer 1938 Stock by Network SouthEast, and their operation since Privatisation in 1994.
However, also covered in detail are the long-lost Ryde Pier Tramway and island's famous diesel shunters: No. D2554/05001 'Nuclear Fred' (a nickname deriving from the clouds of smoke emitted after long periods of idleness) and Nos. 03097 and 03179, transferred across the Solent for departmental duties.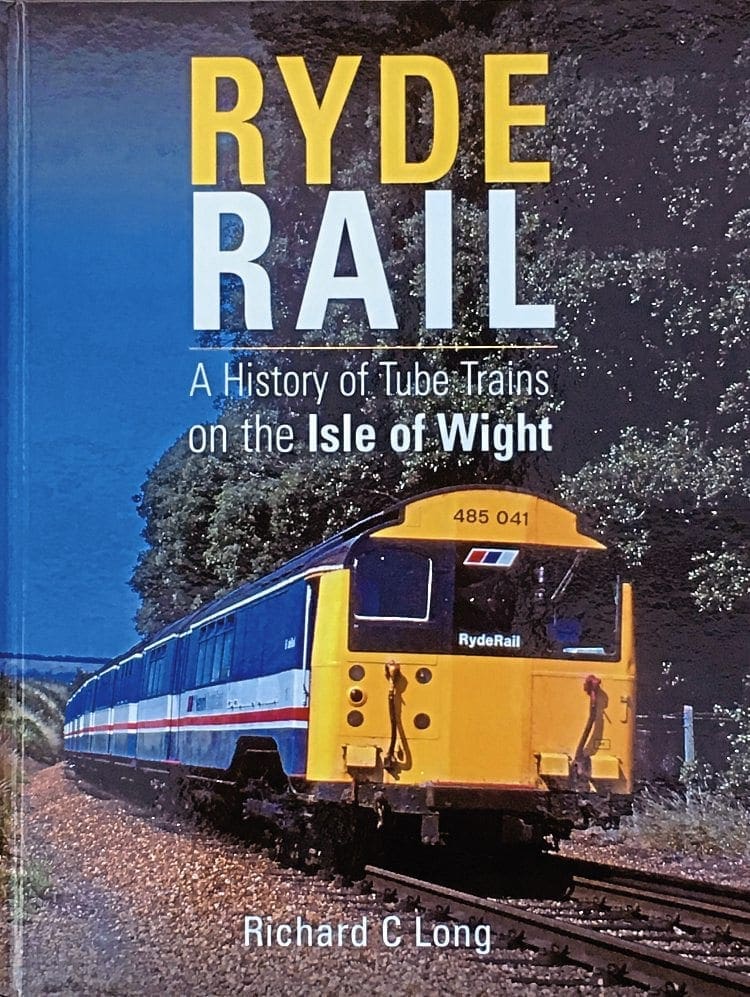 Finally, the author considers what could be the final years of Tube train operation as the 1938 stock reaches the end of its useful life, and various reports consider the options for their replacement.
The conclusions have since been overtaken by events as Vivarail was selected in September to supply five new Class 484 EMUs converted from former District Line 'D78' stock – continuing the island's long association with ex-Underground trains.
The detailed and informed text is supported by many previously unpublished photographs, including some superb views of the steam/electric changeover, the arrival of tube trains by ferry, and testing on the mainland. Highly recommended. BJ
Crecy Publishing; Hardback; 112pp; 297 x 210mm; ISBN: 978-1-91080-957-0; £20
Read more Reviews, Letters, Opinion, News and Features in the October 2019 issue of The RM –on sale now!