Mortons Media Group is delighted to announce its acquisition of renowned rail, maritime, road transport and biography book publisher Silver Link Publishing, which will now become part of the recently launched Mortons Books business.
Silver Link, which has produced more than 700 titles, was founded in 1985 at Carnforth by Nigel and Jayne Harris before being purchased by Peter and Frances Townsend in November 1990 and relocated to Great Addington in Northamptonshire.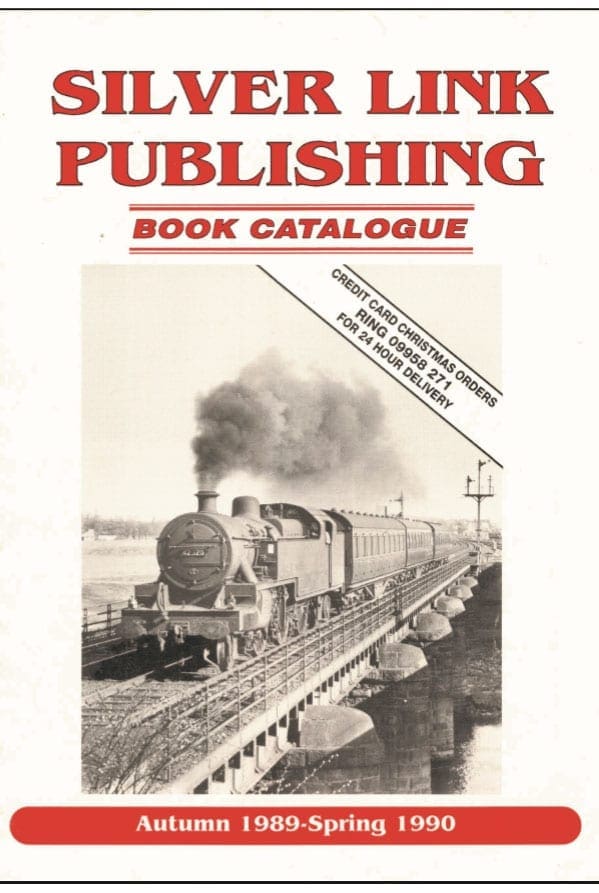 Mr Townsend was joined by former Harper Collins colleagues Will Adams (freelance editorial) and Mick Sanders (production), together with David Walshaw and other employees to form the Silver Link team.
One of the first titles published by the company was British Railways Past and Present No 1 Cumbria by Nigel Harris and John Broughton. This was the first in a series that has spanned the 34-year history of the company so far. British Railways Past and Present No 69 Swindon to Bristol by both routes by John Stretton and Tim Maddockswill be published later this year.
Silver Link was named after the famous LNER A4 locomotive of the same name, which was built in 1935 to launch the prestigious Silver Jubilee service from Kings Cross to Edinburgh Waverley. Silver Link attained a record speed of 112mph on the inaugural service on September 29, 1935.
Today the company also includes the imprints Past and Present and The Nostalgia Collection. Mr Townsend, who previously worked for WHSmith, Transworld Publishing, Futura, Patrick Stephens Ltd., Thorsons Publishing Group and Harper Collins before buying Silver Link, decided to sell the business after reaching retirement age.
Article continues below…
Advert
He said: "Silver Link has always been an independent and friendly family publishing business and when the time was approaching when 'young' old age was creeping up, what was most important to me was that the enthusiasm, dedication and hard work that is needed to run a successful publishing company aimed at enthusiasts should continue.
"I have known Mortons Media and many of its staff over many years and have much admired its ethos and output. I recognised that this would be a good home for the developing business. I am pleased that following positive discussions over the past few months the sale of Silver Link has resulted in it finding a new independent home, with a bright future to look forward to as part of Mortons Books."
Mortons Books publisher Steven O'Hara said: "Silver Link is synonymous with creating quality products that cover a wide range of enthusiast and nostalgia subjects. It enjoys a large readership who love and respect its products. It is a huge honour to continue the Silver Link legacy and we look forward to building on the solid foundations laid by Peter."
Article continues below…
Advert
For more information about Mortons Books, please visit: www.mortonsbooks.co.uk