I was most interested in the article in the December issue about Trains Annual and Locospotters' Annual.
What immediately caught my eye were the two colour illustrations from the 1950 edition of Trains Annual, stated to be the first to include colour plates.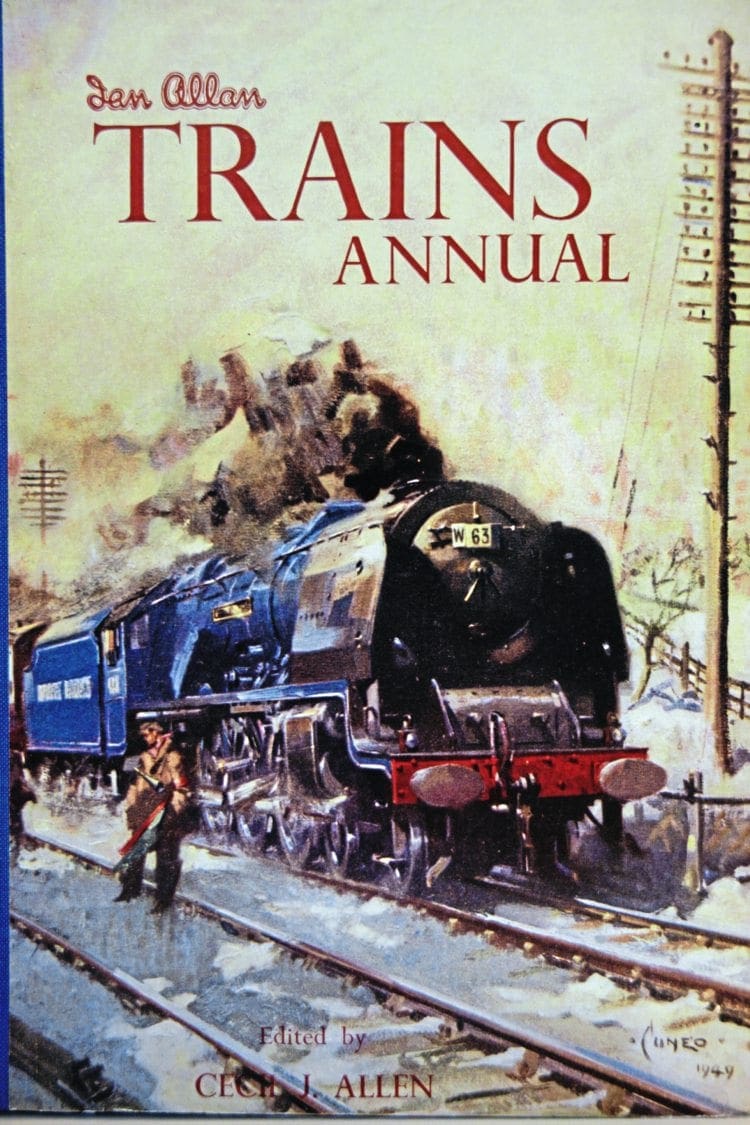 I was sure I recognised the plates from another publication which I received as a gift in about 1950, when I was five, entitled The Monster Trains Book, published, of course, by Ian Allan.
What happened to my original copy I have no idea, but about six years ago I managed to buy a copy via the Internet.
I have just checked the publication, and find that the two colour plates stated to be from the 1950 edition of Trains Annual, together with the covers of the 1949, 1951 and 1952 editions of Trains Annual, all appear as colour plates in The Monster Trains Book.
I had in any case always thought, from the style of the first article therein, entitled Trains with Names, that the publication might well have been edited by CJA.
I had also decided that The Monster Trains Book must have been published between September 1950 and June 1951 because the article Trains with Names includes several trains that were given names with the start of the winter timetable on September 25, 1950, but also includes 'The Thanet Belle' which was renamed 'The Kentish Belle' on
July 2, 1951.
Article continues below...
Advert
That almost certain publication date of Christmas 1950 ties in very well with the dates of the Trains Annual editions of 1949 to 1952. Perhaps The Monster Trains Book, which was clearly aimed at the younger enthusiast of primary school age, was a 'one-off, 'toe-in-the-water' for the future Locospotters' Annual?
An interesting thought.
Ian Hamilton
Stockport
Article continues below...
Advert
Read more letters, opinion, news and views in January's issue of The RM
Enjoy more of The Railway Magazine reading every month.
Click here
to subscribe.