5 Bel trust
The project to restore the Brighton Belle was launched at the National Railway Museum in June 2009. Since then, the dilapidated motor cars and trailers – more than 80 years old – have been progressively restored by the professional rail engineering firms, Rampart Engineering and Pindari, in the Brighton Belle Shed at Barrow Hill, near Chesterfield.
W11819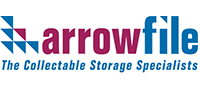 Arrow File
One of the UK's foremost companies specialising in collectable archival storage. It has developed an unrivalled reputation for providing Unique Storage, Organising and Presentation Solutions – from Photographic images, CDs/ DVDs to a wide range of Collectables and Memorabilia including historical documents, stamps, coins, postcards, medals, rail and bus tickets, the list is endless. Quote RMWEB10 for your introductory 10% discount.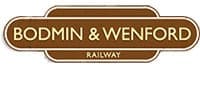 Bodmin & Wenford Railway PLC
Welcome to Cornwall's Full Steam Ahead Attraction! Since 1986 the preserved Bodmin & Wenford Railway has operated trains – principally steam, but with some heritage diesel services – over the 6½ miles between Bodmin Parkway and Boscarne Junction via Bodmin General. The railway has now firmly established itself as one of the country's finest steam railways, Cornwall's only full size (standard gauge) railway still regularly operated by steam locomotives………and a great family attracktion!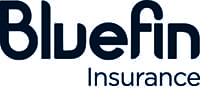 Bluefin Insurance
Our Bluefin Rail team have been working closely with the industry for 25 years for a broad spectrum of rail industry clients, including some of the UK's best known operators. Our industry knowledge coupled with the passion and skill set of our team means that we are a leading market force in rail insurance.
W11919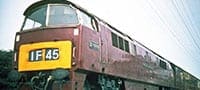 Colour-Rail
Colour-Rail has been trading for nearly forty years, building its reputation as a supplier of high quality pictures depicting steam, diesel and electric railway locomotives as well as buses trams and trolleybuses from the 1930s to the present day. 70000 images to buy as downloads or prints.
W11671
Calders & Grandidge
Calders & Grandidge is one of the oldest and most well respected names in the UK pressure treated timber sector.  We have over 100 years' experience providing timber poles, railway sleepers, gates and fencing to the UK and European markets. As holders of an ISO 9001 certificate, we are committed to ensuring only the finest quality goods and services are offered to our customers.
W11950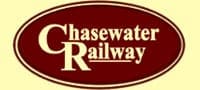 Chasewater Railway
Chasewater Railway operates heritage steam and diesel trains on Sundays and Bank Holiday Mondays March to November, most Saturdays from Easter to October and certain weekdays throughout the summer. The Railway operates passenger trains from  Brownhills West and Chasewater Heaths stations to Chasetown Church Street, with an intermediate halt at Norton Lakeside . A round trip of nearly 4 miles. Take a look at our special events page by clicking the link.
W11837
Meridienne Exhibitions
Meridienne Exhibitions have been presenting leading exhibitions for modellers and hobbyists since 1978. Our portfolio includes a range of six successful events attracting over 40,000 visitors annually. • International N Gauge Show – 9th & 10th September 2017 • 40th Midlands Model Engineering Exhibition 19th – 22nd October 2017  • International Model Boat Show – 10th – 12th November 2017 • London Model Engineering Exhibition – 19th – 21st January 2018 • Model Tractor Show – 11th February 2018 • Midlands Garden Rail Show – 17th & 18th March 2018. We look forward to welcoming you to one or more of our exhibitions.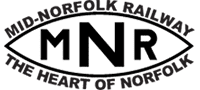 Mid Norfolk Railway
The Mid-Norfolk Railway runs through eleven miles of attractive rural Norfolk, linking the ancient market towns of Wymondham and Dereham, and now runs occasional trains north of Dereham to Hoe Crossing. There is a regular programme of Special Events from the end of March through to Santa Specials in December. Steam from June to mid-September.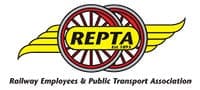 Railway Employees & Public Transport Association
Not for Profit Benefits Organisation-Membership open to all rail & transport industry staff, active or retired, including immediate family. TFL staff & families eligible to join. -Only £4 per year- Click to join now!! Pages of benefits & discounts eg High Street stores via Love2Shop or vouchers.- New for 2016- Haven Holidays, Forest Holidays, Fred Olsen Cruises, Phoenix Artist Club."
W11903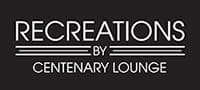 Recreations By Centenary Lounge
Our stunning range of replica 1930s GWR tableware, wine and glass gift sets. The focal point of our gifts is the iconic Art Deco GWR Roundel. The design on the tableware depicts the typical black leaf pattern used on GWR porcelain during this sophisticated era. This beautiful collection is available through our website and selected retailers.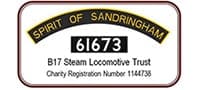 Spirit of Sandringham
Construction of the handsome B17 4-6-0 express passenger engine No. 61673 Spirit of Sandringham commenced in 2015 with frames and drag box now at the start of 2018 with frame stays and spring hanger brackets completed. The rolling chassis is next.  Find out more about the project and join the team through our website.
W11870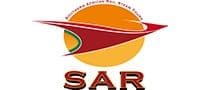 Southern African Rail & Steam Tours
Today, SAR Steam Tours is South Africa's only steam tour operator. Our tours are distinguished by unique steam traction, excursions, the excellent South African kitchen and the social car with South Africa's best drinks and a selection of local handcrafted quality Beers. SAR Steam Tours invests all generated profit into railway preservation projects in South Africa; with your tour participation we are able to support heritage infrastructure maintenance and rolling stock restorations. Welkom aan boord, welkom in Suid-Afrika.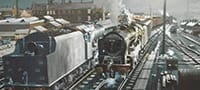 Tony Cook
Journey of a Railway Signalman' by Tony Cook is a history based autobiography of his railway service as a signalman working in the North West of England. The cost of the book & DVD is £25.  All enquiries please email tony_cook2016@outlook.com
W11947